A Persian councillor, backed by the Adelaide Lord Mayor and her deputy, Mary Couros, both women with migrant heritage, is calling for an inquiry on gender and cultural equity in the Adelaide City Council.
The aim is to circuit-break alleged bias and bad behaviour among councillors and create a safe place for generations of new local government leaders, family violence survivor and Afghan-born councillor, Arman Abrahimzadeh, told The Advertiser.
His motion for an inquiry will be discussed at a council meeting tonight and has the backing of Lord Mayor Sandy Verschoor and Deputy Lord Mayor Cr Mary Couros.
READ MORE: Mother, businesswoman and Deputy Lord Mayor of the City of Adelaide: Meet Mary Couros.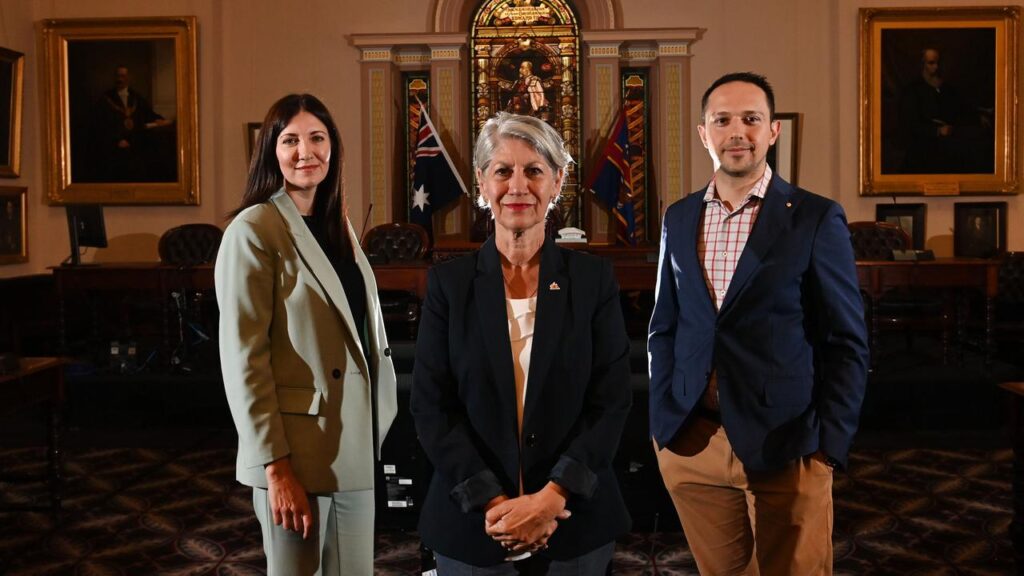 Ms Verschoor, the daughter of Dutch immigrants, said the city's diverse and multicultural community should be reflected within the elected body, committees, and boards.
"We need to shake up the status quo and be brave in our decision making," Ms Verschoor told The Advertiser.
Of the council's 12 members, four are female and half were either born outside Australia or are first-generation migrants.
Cr Couros, daughter of Greek immigrants, said that while the council had strong female leadership in the chamber and staff, the gender scale was still tipped in men's favour.
READ MORE: Mary Couros appointed Deputy Lord Mayor of Adelaide.
She said that until there was equality in numbers it would be difficult to attract more young women and people from diverse cultures to run for local government.
At tonight's meeting, Cr Abrahimzadeh will ask council's acting chief executive, Clare Mockler, to identify culture and gender diversity gaps within the council.
He wants Ms Mockler to recommend ways for the council to better reflect cultural and gender diversity and, in turn, prevent bullying and bias in and outside the chamber.
"We must ourselves build a respectful culture where gender equity and diversity are celebrated, emboldened and acknowledged as an elected body," he told The Advertiser.
Source: The Advertiser.