A coronial inquest has today heard that a woman's last words to her family were "I got pains, I got pains" before she died as part of the St Basil's Fawkner COVID-19 outbreak.
According to The Australian, Androula Aristudou broke down in tears when she explained to the Victorian coroners court the circumstances leading up to her mother's death in July last year.
Ms Aristudou said the last time she spoke to her 98-year-old mother was via Facetime where she encouraged her mum to "tell the nurse where are your pains to help you."
Later, Ms Aristudou told the court that her mother was transferred to hospital twice in the space of just one week.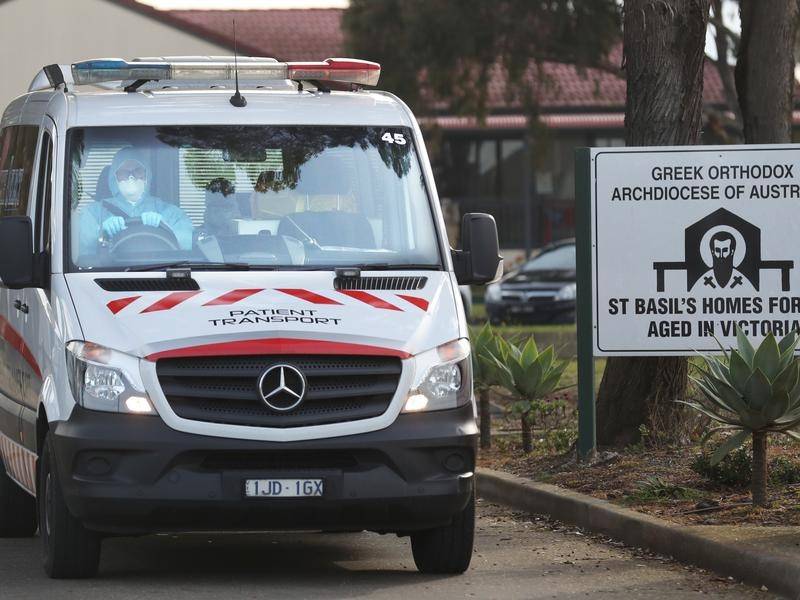 The first time was on July 17 when staff at St Basil's Fawkner told Ms Aristudou her mother had tested positive to COVID-19. Hospital staff later told Ms Aristudou her mother was "asymptomatic" and on July 19, she was returned to the aged care facility.
Ms Aristudou was told by staff at the facility her mother was "eating, drinking and walking with her frame in the hallway" but despite this improved condition, she was transferred to hospital again for "better care."
After ringing the hospital directly to find out where he mother had been moved to, Ms Aristudou was told by a nurse over the phone that her mum "was very confused, very weak and that she couldn't talk."
Her mother died the next day on July 26.
In a statement, which was read out by Counsel assisting Peter Rozen QC to the court, Ms Aristudou said "not even animals should be treated like this."
"The level of care that was received at St Basil's was very poor and was very disturbing. Due to such an advanced country. I would never thought this would happen," one part of the statement reads.
The five-week coronial inquest into the deaths of residents at St Basil's will hear from about 65 witnesses, including nurses, centre managers and family members of the loved ones who died.
Source: The Australian.