Just twenty-four hours after the border between NSW and Victoria reopened, His Eminence Archbishop Makarios visited Melbourne, which was severely impacted in the previous months by the pandemic.
Arriving in Melbourne, on Friday, November 27th, his first stop was St Basil's nursing home in Fawkner where he was welcomed by the administration, the staff and the residents and their relatives.
Archbishop Makarios performed the Communion of the Blessed Sacrament, in the presence of political representatives, and expressed his deep sorrow and grief for the tragic loss of human life and members of the St Basil's family.
"We continue to pray to God for their souls," he said, "and for the consolation of the relatives who morn the loss of their loved ones."
"But we also look forward to brighter days," he added. "I assure you that we are – as we were and will be – always by your side".
Referring to brighter days, he reminded people that the restructuring plan of the organisation has begun, under the Archdiocesan Vicar of the Northcote district, Fr. Evmenios Vassilopoulos, the new Chairman of the St Basil's Board.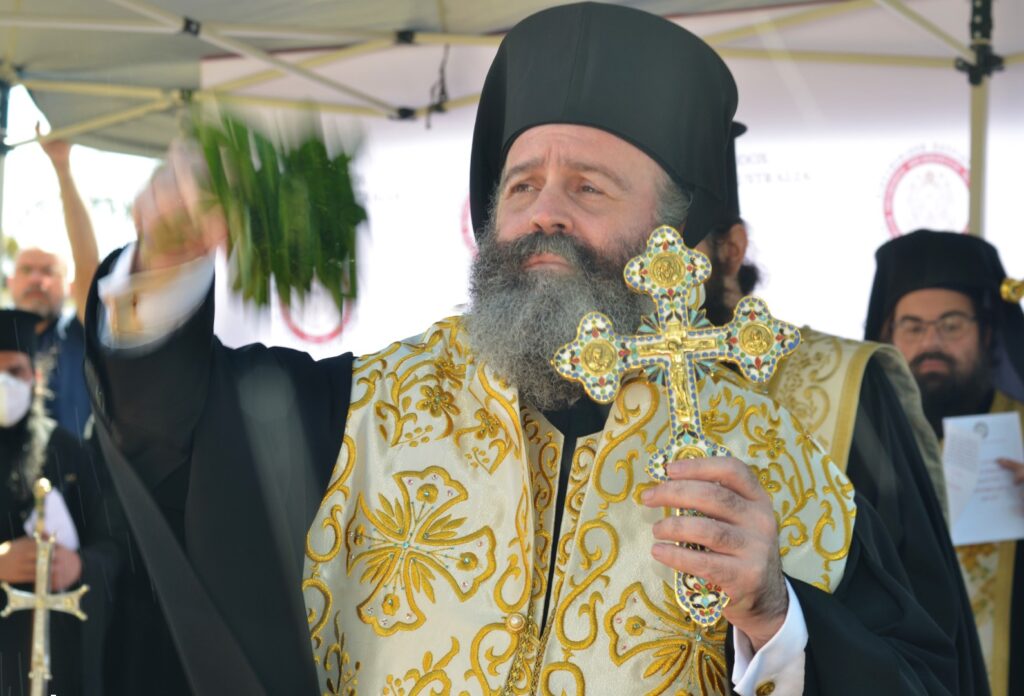 He added that the Holy Archdiocese cooperates with government authorities, which have expressed their confidence in the administration and staff of the institution. He congratulated and thanked the staff, acknowledging that they offer their services to the residents of St Basil's with exceptional dedication and care.
His Eminence talked to the tenants, their relatives and staff members, listening carefully to their concerns and expectations for the future.
His Emminence also revealed that he has received calls for a change in the name of the Foundation, but hastened to say that he will not follow any such practice, as, as he underlined, that for the Holy Archdiocese St Basil's is not business but an institution with a long and rich social contribution to the Greek Diaspora and to the Australian society in general, which he and the Archdiocese fully respect.
"We do not think about the financial benefit, but we honour our history and our tradition," he said.
The Archbishop also expressed his complaint for "some media outlets that transmitted false information and facts, blatantly wronging the people of St Basil's, as well as the history of this institution".
Present in the ceremony that took place at St Basil's were the Consul General of Greece to Melbourne, Dimitris Michalopoulos, Federal MP Maria Vamvakinou, representative of the Leader of the Opposition Georgie Crozier, City of Moreland Mayor Annalivia Carli Hannan, St Basil's Director of Nursing Vicky Kos as well as community organisations' representatives.