Greek race walker, Antigoni Drisbioti, secured the third position in the 35km championship race, taking away the Bronze medal at the 2023 World Athletics Championships Budapest, on Sunday.
Spain's Maria Perez, claimed first place with a remarkable dual victory by clinching the women's 35km race walk title, complementing her earlier win in the 20km event on Sunday.
Perez crossed the finish line with a championship record time of 2:38:40, establishing a lead of over two minutes ahead of Kimberly Garcia, the defending champion from Peru.
Garcia achieved a time of 2:40:52, while Drisbioti secured the bronze medal with a time of 2:43:22. A step ahead was Viviane Lyra, setting a new Brazilian record of 2:44:40.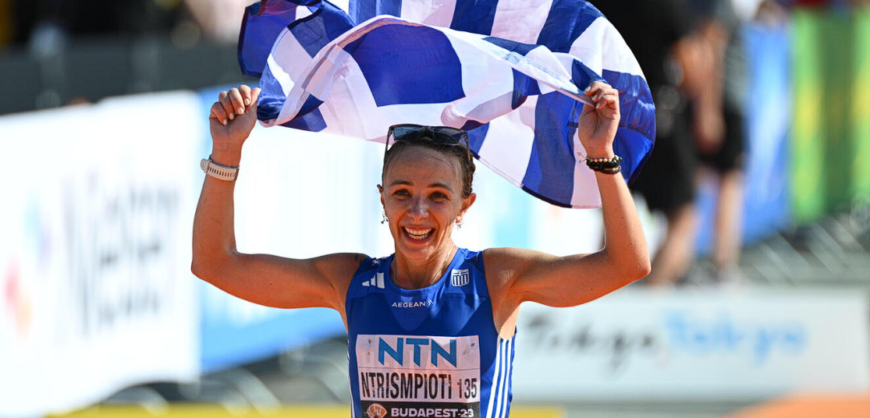 In an interview with World Athletics media, Drisbioti said, "I cried when I went through the finish line because, although I didn't achieve my best result, this is a great day for me.
"This is why I get up so early every morning. At home I work for our family restaurant but it's closed now because my mom is here to support me. So I would like to say thank you to my whole family."
Considered one of the best Greek race walkers of all time, Drisbioti has placed first in the 35km walk at the 2021 European Cup of Pontebrandi, fourth in the 35km walk at the 2022 Oregon World Championships, sixth in the 20km walk at the 2022 Oman World Cup, eight place in the 20km walk at the 2021 Tokyo Olympics.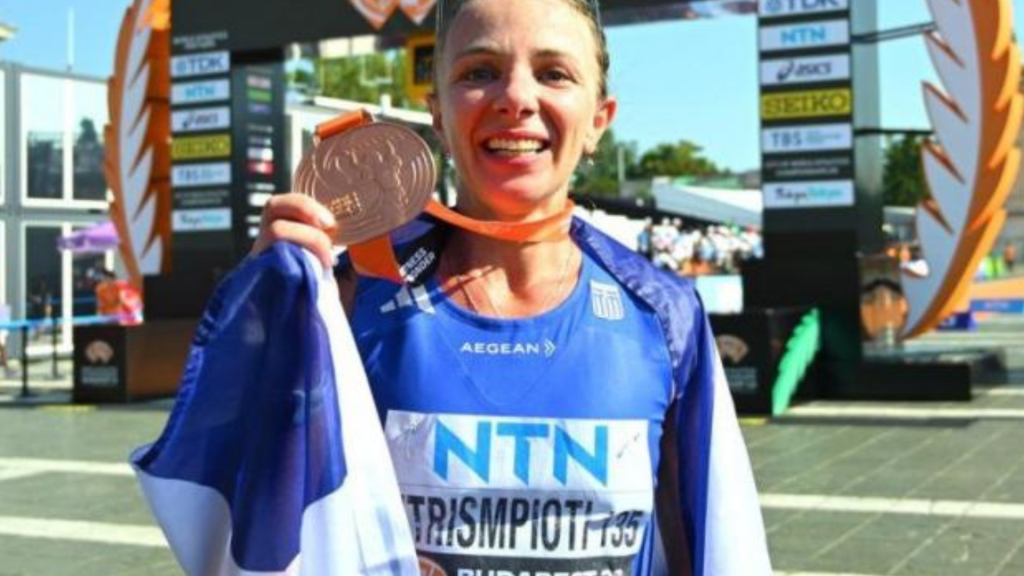 Drisbioti also represented Greece at the 2016 Rio Olympics where she finished 15th.
Now winning a Bronze Medal at the World Athletics Championships, Drisbioti said proudly, "Finally I got a medal for them [my family], and of course for myself."
Read more: Antigoni Drisbioti: Support from Melbourne Greeks will help me achieve my Olympics dream
Source: World Athletics