Vassilis Kikilias, the Minister for Health, has made the decision to suspend all educational institutions for 14 days, revealed in an emergency announcement.
The suspension will be valid for the next 14 days and includes kindergartens, schools, IEKs and universities, private and public. This preventive measure aims to reduce the spread of the virus in the community, Mr Kiklias explained.
Special care will still be available for working parents and business that have been affected by these measures, yet the Minister for Health reiterated that parents should restrict their children's public interaction. Mr Kiklias stated that individual responsibility is required to reduce the spread of the virus, saying "it is time for all Greeks to show responsibility".
Read More: Vangelis Marinakis diagnosed with coronavirus with Olympiacos matches to be played behind closed doors
At the same time, it was announced that Greece's prime minister would make announcements on measures to prevent the spread of coronavirus, protect public health and deal with the financial consequences.
From Austria, where he was in contact with the country's leadership, Prime Minister Kyriakos Mitsotakis described the closure of schools as a necessary measure "to prevent the rapid spread of the virus and not run behind the clock, controlling the expansion of the epidemic to bolster the health system, but above all to protect the most vulnerable."
"I appeal to these conditions and support the decision to stay at home for as long as possible. I demand the obvious from those involved in the public debate: accountability, seriousness and solidarity. It is a crisis and we will all go through it together," he added.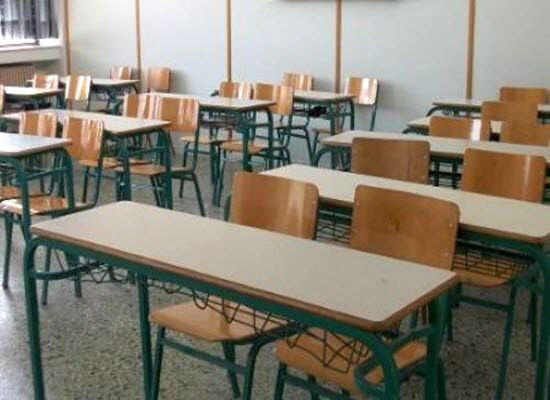 Permits and resources for working parents
The government is preparing a special purpose permit for working parents, according to a proposal discussed by Labor Minister Yiannis Broutsis with Finance Minister Christos Staikouras.
Should a parent need to take leave, the cost will be shared between the state, the employer and the employee. The proposal also stated that the age limit of the children of the employees will be set, and the parents will need to supervise the children for two weeks.
89 outbreaks in the country
This morning, Ministry of Health spokesman Sotiris Tsiodras announced five new confirmed cases of coronavirus, bringing the total to 89.
According to the Professor of Pathology – Infectious Diseases of the University of Athens, the four are close contacts of the already confirmed cases and one is an incident from London.