While many Greek islands may have suffered economically from tourism income in the most recent Greek summer, two islands managed to thrive.
The stunning Greek islands of Skyros and Serifos managed to gain a surplus or levelled with the previous year's tourism income, making the mayoral heads turn on other Greek islands.
Speaking to the Greek press, Nikos Mavrikos, the mayor of Skyros, noted that the island was able to maintain nearly the same level of tourism as in summers past — and this is due to the happy fact that the island traditionally attracts Greek tourists.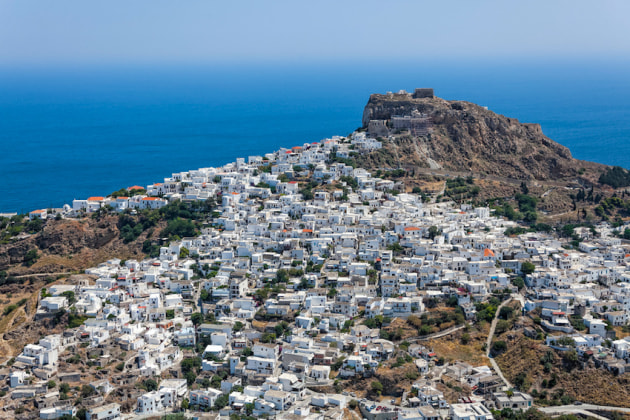 "Taking advantage of the fact that Skyros is traditionally visited by Greek people, and in combination with the very good prices for accommodation and food, we worked closely with tourism professionals for the full and consistent implementation of health measures while upgrading tourism services for visitors," Mr Mavrikos said.
Skyros and Serifos saw domestic tourism flourish this year, with accommodations on the island running at 80% capacity.
Local leaders on Serifos understood that international tourism would take a major hit in the summer months, so they started an advertising campaign targeting domestic tourism in the country, using the hashtags #serifos2020 and #metaximas.
"The result of our campaign #serifos2020 and #metaximas was absolutely successful both in appealing to a younger audience but also to the 30-50 audience which we were targeting," President of the Association of Merchants and Professionals on Serifos, George Nikolaou, told APE-MPE.
Tourism alone accounts for over a quarter of Greece's GDP. It also accounts for a large portion of the country's workforce, with numbers ranging from 16.7% all the way to 44.2% if professions that are indirectly related to tourism are also included in the figure.