South Australia has a new residential property record after prominent North Adelaide property, Bishop's Court, sold to local businesswoman Mary Kotses.
The Anglican Diocese of Adelaide yesterday confirmed the sale of their iconic Adelaide property at 45 Palmer Place, which hit the market in February and was expected to fetch more than $10 million.
Mrs Kotses, who is the founder and owner of homewares and lifestyle stores Wheel & Barrow and Karma Living, acquired the grand 164-year-old mansion, which sits on more than 5300 sqm of prime land overlooking Palmer Gardens.
In a statement, Mrs Kotses said she had not planned on moving from her current property when the stately home hit the market.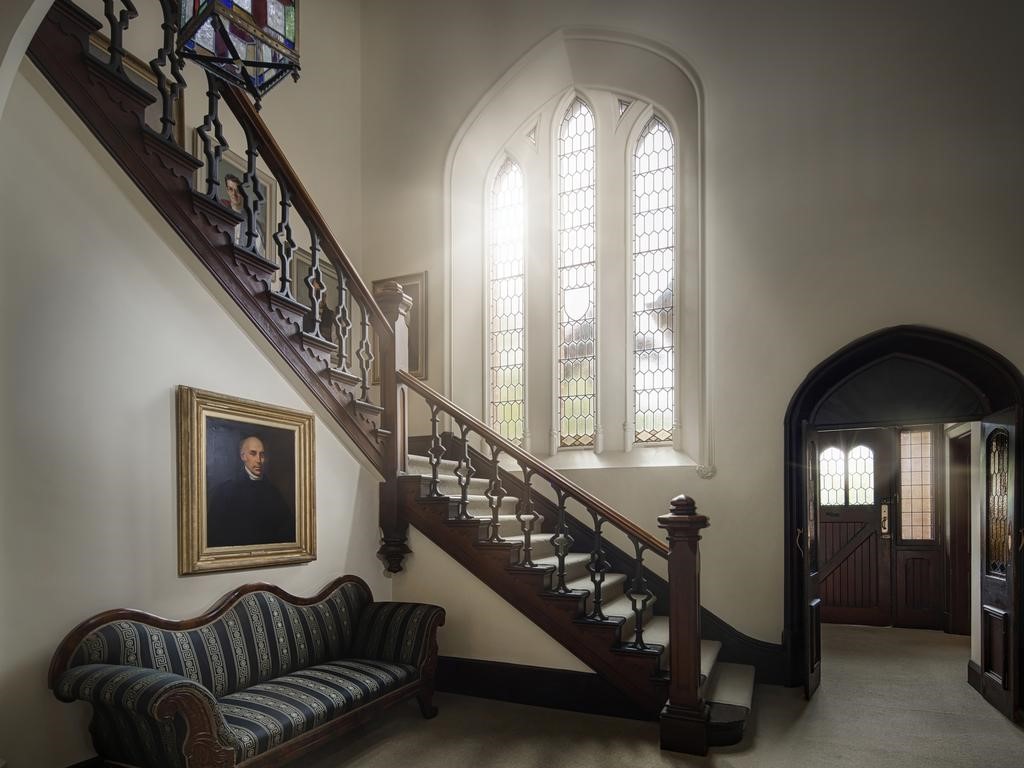 "We had just started to embark on an extensive renovation of our existing French-inspired home, just around the corner," Mrs Kotses said.
"My husband and I would often walk past and admire the beauty of Bishop's Court. It certainly is a rare and unique estate, constructed in traditional Gothic style architecture.
"South Australia has some amazing late Victorian mansions. However, nothing quite compares to the scale of Bishop's Court."
A spokeswoman for Mrs Kotses added the property would be used as a family home and would be renovated in time.
Neither the church, nor Mrs Kotses' spokeswoman would reveal the property's final sale price, although The Advertiser understands it has broken SA's residential real estate record, last set by Gilberton mansion Ivanhoe, which sold for $7 million in 2016.
The property was listed by both the National Trust of South Australia and State Heritage, and is set over three levels including a cellar.
It has seven bedrooms, two studies, a family room, a dining room, a formal sitting room, a drawing room, a kitchen, a grand entry hall and lobby, and an attached chapel. A double garage, a shed and a spacious workshop are located nearby.
Mrs Kotses opened her first kitchenware store in Adelaide in 1993, resigning from her position as managing director in 2011 for health reasons.
She has since worked behind-the-scenes at her family's other tourism ventures, including cellar doors and accommodation, and also assists with her husband and business partner, Angelo's regional food and beverage industry projects.