Situated on Paralia Katerinis, The Mediterranean Village Hotel and Spa has won first prize in the international best practices competition for its energy saving and management techniques.
This year's competition saw hotels being assessed on how best they implemented practices linked to energy management, conservation, and accessibility for visitors.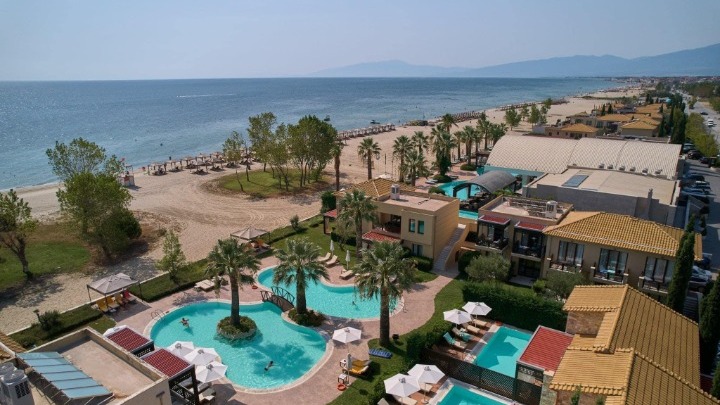 Standing out in the global competition for its good practices, the five-star hotel in Greece, invests time to go green by reducing waste by at least 80%, becoming energy self-sufficient and limiting its energy footprint as much as possible.
The managing director of Mediterranean Hotels Evangelia Xyptera, emphasised how the goal of the hotel is to inspire people to become more sustainable and to help create a better healthier system.
Source: Amna.gr