A new Greek and Cypriot cuisine restaurant, AMMŌS, is set to open on O'Connell street in North Adelaide, in South Australia.
It "will be a breath of fresh air" on O'Connell street "bringing the feeling of Santorini" to the heart of SA, co-owner of AMMŌS, Savvas Vassiliou told Glam Adelaide in an interview.
Savvas, in a joint venture with his twin brother, Sotiri Vassiliou and Jenay Petropoulos, will be opening the authentic Greek style dining venue with a hidden underground ouzo bar.
The special venture "embraces cultural diversity, reaching out to captivate the hearts of all communities," Savvas said in excitement about the new venture.
Drawing inspiration from their traditional Greek roots, the trio have curated an "inclusive experience that celebrates the beauty of global traditions."
"There aren't any Greek restaurants around North Adelaide, and being a corner block on O'Connell and Ward Street, we want to create a great outdoor dining experience by having the bi-fold doors wide open, especially on a warm summer evening."
The new restaurant owners have handpicked two highly experienced head chefs from Greece. The chefs culinary expertise are "honed by years of crafting traditional Greek dishes" with "vibrant flavours of Greece and Cyprus," Savvas explains about the upcoming menu.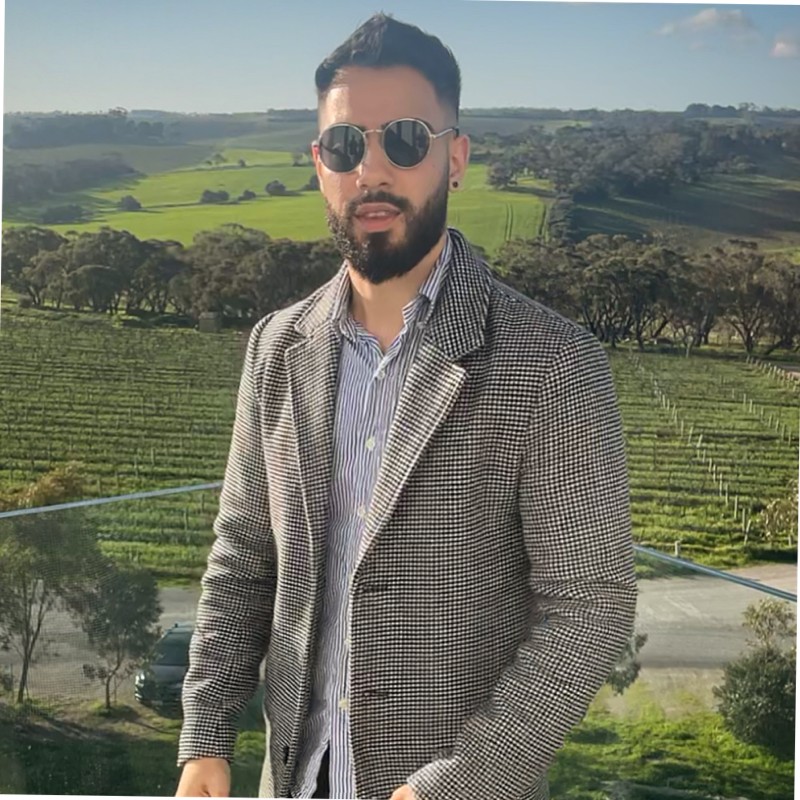 Ammos, which means 'sand' in the Greek language will be reflected throughout the restaurant venue design with a classy sandy, cement interior and white/cream rendered walls adorned with Mediterranean arches.
The underground ouzo bar, Mitilini by AMMŌS, will also be fit Greek style arches throughout. The name pays homage to island 'Mitilini', the birthplace of the purest ouzo; and along with serving the traditional Greek spirit, cocktails and platters will also be available on the bar menu.
AMMŌS will come to life with live bands performing traditional Greek music, bringing a taste of the Greek islands to Adelaide.
"Adelaide doesn't have anything like this, it is unique, we just want to bring life back to O'Connell street and Adelaide needed a venue like this," Savvas said.
Source: Glam Adelaide