Home is where the heart is for renowned Greek Australian pastry chef, Anna Polyviou. In the May issue of Delicious Magazine she invites everyone into her family kitchen where she and her mum, Eugina, cook up a classic feast for two very special occasions – Mother's Day and Greek Easter.
The 10 page feature sees Polyviou serve up a huge feast complete with keftedes, lamb dolmades, spanakopita, galaktoboureko and her godmother's koupes (fried bulgur pastry) recipe.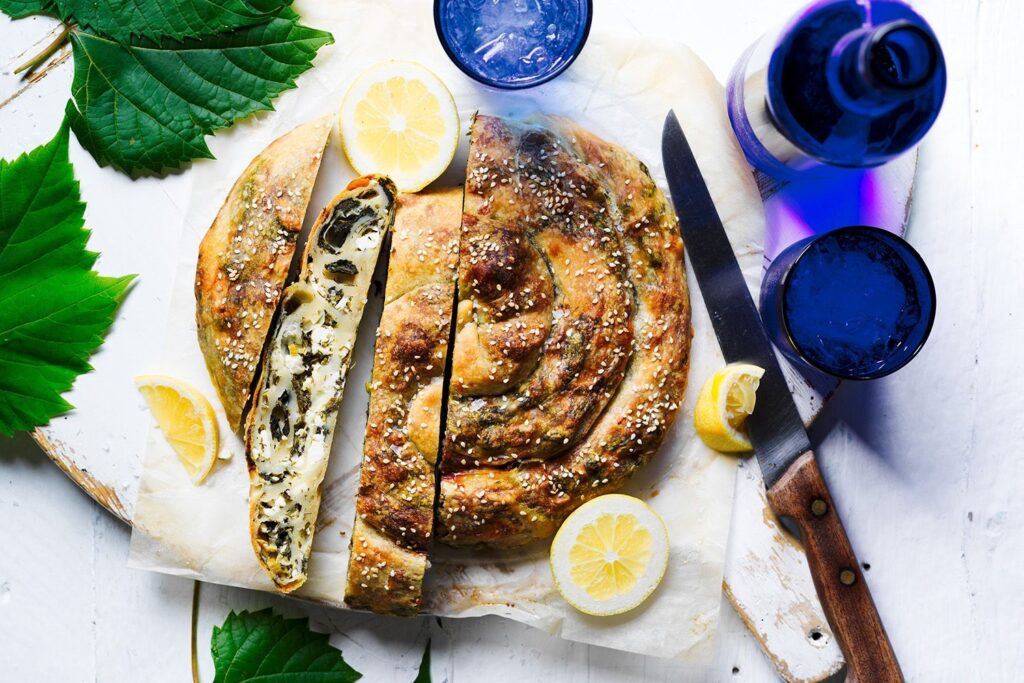 "Best Mother's Day Present I could give her…" Polyviou wrote on Facebook, after sharing a few of her favourite photos. "Thanks Delicious Magazine, get your hands on the May Issue."
'Easter is about family and friends':
It's no surprise Polyviou features in the magazine special. The chef, known for her outlandish desserts and small-screen appearances on Family Food Fight and MasterChef Australia, has always loved Easter.
"Easter's about family and friends," the pastry chef told Delicious Magazine back in 2019.
Even as a child, Polyviou, who is of Greek Cypriot heritage, would fast with her family during the Easter season but she was always well prepared for the moment it ended.
"Once it hits midnight you're eating everything," she told the Sydney Morning Herald. "I remember I used to have chocolate eggs in my pockets, then at midnight I'd sit there unwrapping the chocolate and eating them while everyone else was wishing each other happy Easter."
It's this passion for the Greek Orthodox feast which comes out clearly in Polyviou's interview with Delicious.