Melbourne-based Australian Greek composer, Klearhos Murphy, has been named Young Composer of the Year by the Willoughby Symphony Orchestra (WSO).
His new work, Prayer for Makronissos, will be performed by the WSO on May 20 – 21 at the Concourse Theatre, Chatswood, North Sydney.
Ahead of the performance, The Greek Herald sat down to speak with Klearhos and hear all about his music career and future plans.
Tell us a little bit about yourself and your Greek heritage.
I am a composer, arranger, conductor and pianist who is originally from Perth, Western Australia and is now based in Melbourne, Victoria. I have written works for various ensembles nationally and internationally, including West Australian Symphony Orchestra, Perth Symphony Orchestra and the Vienna Pops Orchestra. The focus of my studies as a Masters of Music (Research) student at the University of Melbourne (UniMelb) is the utilisation of Greek Orthodox Theology, Greek Philosophy and Greek Music as conceptual bases for the creation of new works for orchestra.
I'm Greek on my mother's side. She was born in Perth to my Pappou, who was born in the village of Eratyra, Kozani, and to my Yiayia, who was born in Perth to Greek immigrants from the island of Kastellorizo. I was raised Greek Orthodox and was involved in cultural/community events celebrating my Greek heritage and Greek culture, and though I did not grow up speaking Greek, it's a primary focus of mine to learn the language properly!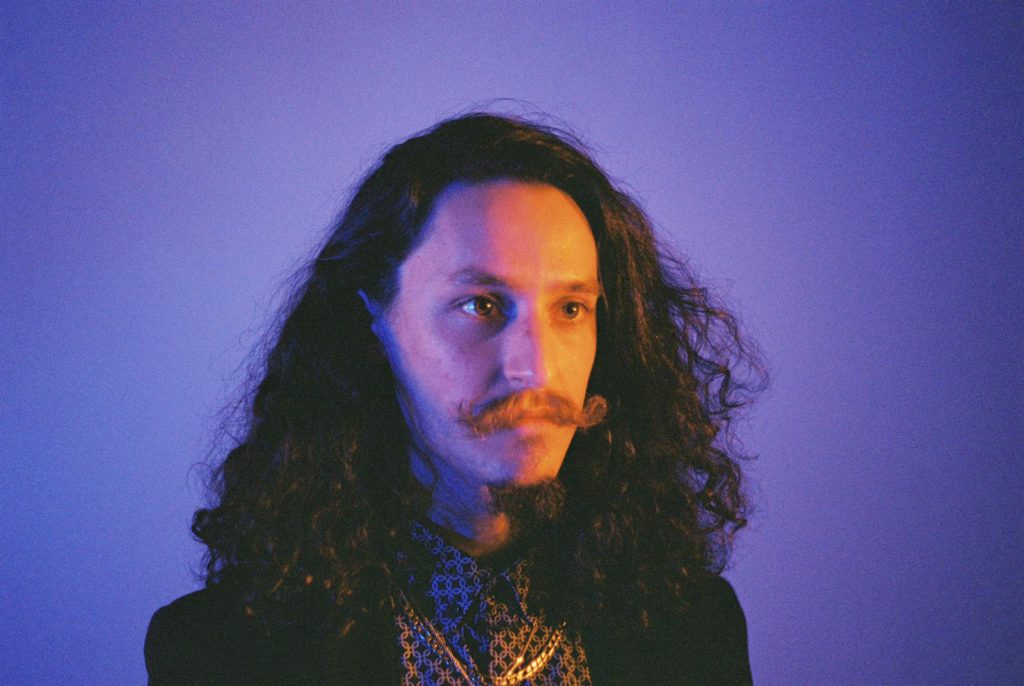 What inspired you to become a composer?
When I began piano lessons many years ago, I decided that learning other people's music wasn't enough. I didn't feel satisfied perfecting other people's works, though I absolutely adored them. Instead, I was deeply intrigued by the theory behind the works – that is, how exactly did the composers achieve the sounds they produced, and more importantly, how these techniques could be recreated but on my own terms. This is where I began improvising at the piano and finished my first piece when at high school. Ever since then, I have been devoted to learning more and more about music, music theory and composition.
How does your Greek heritage influence your work?
Despite it bringing immense meaning and fulfillment in my life, I have found writing music quite challenging. More specifically, the challenge has been figuring out exactly where I belong or feel like where I am coming from when writing music. Thankfully, through my Orthodox faith and the Greek culture I grew up in, I have come to the realisation that when writing music, I believe being situated in one tradition (Greek/Greek Orthodox) to work in another (orchestral, classical music) is most fruitful and fulfilling to my practice. I embrace historical, philosophical, cultural and religious concepts and customs from Greek traditions to utilise them in the creation of new works to be performed by ensembles happy to perform them.
You won the Young Composer Award this year. How did that feel?
I was absolutely starstruck. To be given the opportunity to write original music and have it performed by an accomplished and professional orchestra and choir, is truly the opportunity of a lifetime for any composer. Willoughby Symphony has consistently been a beacon for young Australian composers through their generous award program, and I am forever grateful and uncontrollably excited to work with them and to have my music premiered by them. Needless to say, I am over the moon!
Tell us a little bit about your new work 'Prayer for Makronissos.'
Being a 'Prayer for Makronissos,' the musical material utilises Byzantine and Greek folk theory for its melodic and harmonic language, as well as rich orchestral timbres that help to elevate the prayer to a state of fulfillment, longing and optimism. The lyrics are based on a traditional Greek Orthodox prayer used for times of hardship.
What is it about and what inspired it?
During the Greek Civil War, suppression towards communists and anti-government bodies by the then-appointed government was at its worst. As conflict ravaged and destroyed nearly all areas of Greece, civilians were often taken from their homes and sent to political prisons for labour, torture, and finally, either 'repentance' or death. One of these camps was set up on the island of Makronissos (Μακρόνησος), and was one of the largest.
My grandfather often recalls his memory of officials wrongfully detaining and exiling his father to Makronissos during this time. There was no due process and mere rumour was what sent him there. Thankfully, he was released a year later, but there are many who were imprisoned there for decades, including my grandfather's uncle.
After learning of this story, I felt compelled to raise more awareness of this conflict and the awful consequences it has had on generations of Greeks living today. Therefore, I dedicate this piece to my great-grandfather, to all those detained, to all of those who lost their lives during this conflict, and to those still bearing the consequences of it today.
What's next for you?
While completing my Masters of Music (Research) at the Melbourne Conservatorium of Music, UniMelb, I'm humble to say that some very exciting commissions by various ensembles have been offered to me, and so this year I'll be focusing on completing works for commissions, tutoring in Music History and Composition, and a lot of reading!
Is there anything else you'd like to say?
I want to give a massive thank you to Willoughby Symphony Orchestra for not only giving me this amazing opportunity, but for also offering this competition to all young Australian composers who can have the chance working with a full size, professional orchestra. I would also love to give my thanks to The Greek Herald for taking the time regarding this, and to extend my gratitude to everyone involved in the process of raising awareness of the Greek Civil War and Makronissos. Thank you!
*Photos by Callum O'Reilly