John Cassavetes was a globally recognised Greek-American actor and director, regarded as the pioneer of American independent film.
Born December 9, 1929 in New York City, John Cassavetes was the younger of two sons of Greek immigrants, Nicholas and Katherine Cassavetes. He grew up in New York and attended the New York Academy of Dramatic Arts, graduating in 1950. In his graduating year, Cassavetes also met his future wife, Gena Rowlands.
Cassavetes kick started his acting career in the film, Taxi (Gregory Ratoff, 1953), playing a minor part. A year later he began acting in short teleplays, beginning with Paso Double (for the Omnibus series). Cassavetes became typecast as a "troubled youth" in these programs and the motion pictures that were based on these plays. Among these films were Edge of the City (Martin Ritt, 1956) and Crime in the Streets (Don Siegel, 1957).
Appearing on Jean Shepherd's Night People radio show, Cassavetes spoke about an alternative to Hollywood cinema, looking to launch his first independent film. Shepherd's audience sent in donations totalling around $20,000, later embarking on creating his first film, Shadows.
The film changed the landscape of American cinema. Actors improvised within loosely defined situations and the story evolved as the shooting progressed. Everything was filmed with a hand-held 16mm camera.
Cassavetes screened Shadows in Europe, unable to find interested distributors in America. It was later released in America in 1961.
After the success of his film, Paramount hired him on to make a series of films, but later fired him after his first film didn't reach audience standards.
Cassavetes acted in several films – most notably Rosemary's Baby (Polanski, 1967) and The Dirty Dozen (Aldrich, 1967), for which he was nominated for an Oscar.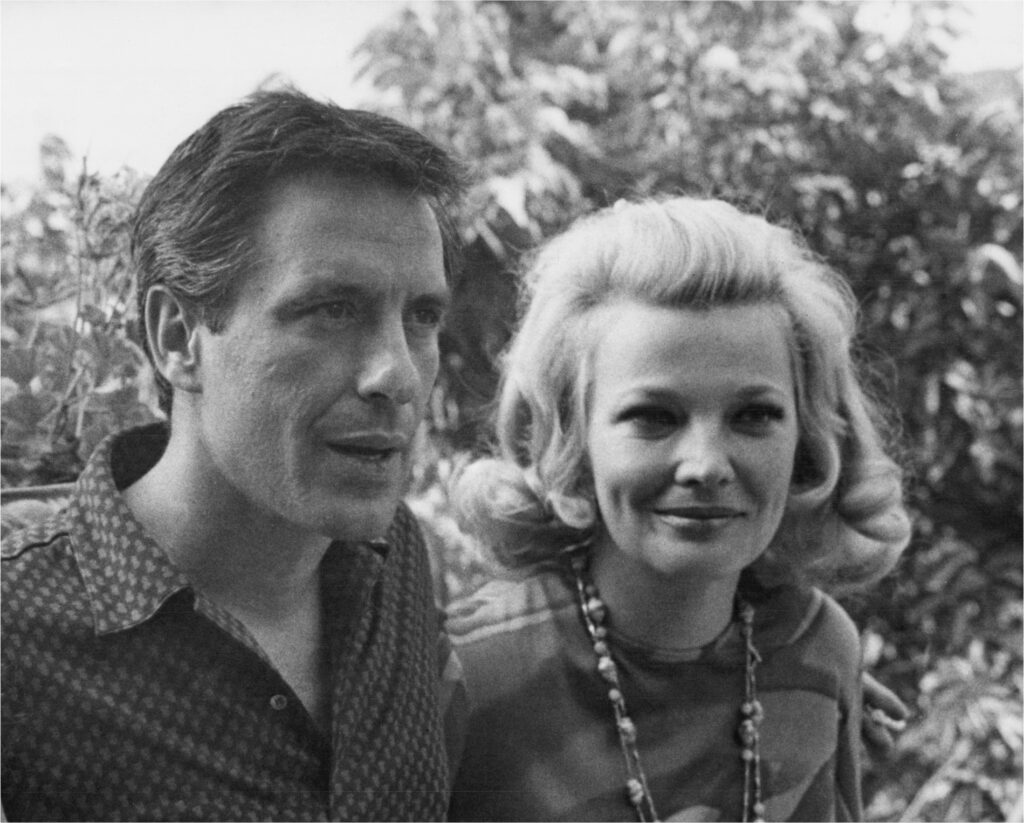 A new film, Faces, was later on the horizon, and was shot and edited in 16mm over three years. It premiered in 1968 and was a financial and critical success, being nominated of two Academy Awards and winning five awards at the Venice Film Festival.
In the 1970s and 1980s, Cassavetes worked independently or with modest studio backing when it was offered with complete artistic control. In the latter category are Husbands (Columbia, 1970), Minnie and Moskowitz (Universal, 1971), Gloria (Columbia, 1980), and Love Streams (Cannon, 1984). Of the self-financed are The Killing of a Chinese Bookie (1976/78), Opening Night (1978), and what many consider Cassavetes' finest film, A Woman Under the Influence (1974).
After a three-and-a-half year illness, John Cassavetes died February 3, 1989. His spirit continues to inspire countless independent and maverick filmmakers around the world.
Sourced By: Cassavetes' Biography