On this day in 2004, influential and prolific Cypriot poet, Costas Montis, passed away at the age of 90. To mark the occasion, we take a look back at his incredible life achievements.
Early Life:
Costas Montis was born in Famagusta, Cyprus, on February 18, 1914. He was the sixth and last child of Theodoulos Montis and Kalomoira Batista. His father was a government employee from Lapithos. His mother was the offspring of an old Venetian family from Famagusta.
His life was marred by a number of tragedies. His brother Yiorgos died of tuberculosis at the age of 21, while his other brother Nikos died of leukemia at the age of 16. In 1926, his mother died from tuberculosis and only four years later in 1930, his father died of cancer.
In 1932, Costas sells his family land in Famagusta, Kyrenia, and Karavas, and leaves for Athens, Greece, where he enrolls in the University of Athens Law School. At the same time, he works as a correspondent for the Cyprus newspaper Eleftheria under the pen name Costas Alkimos.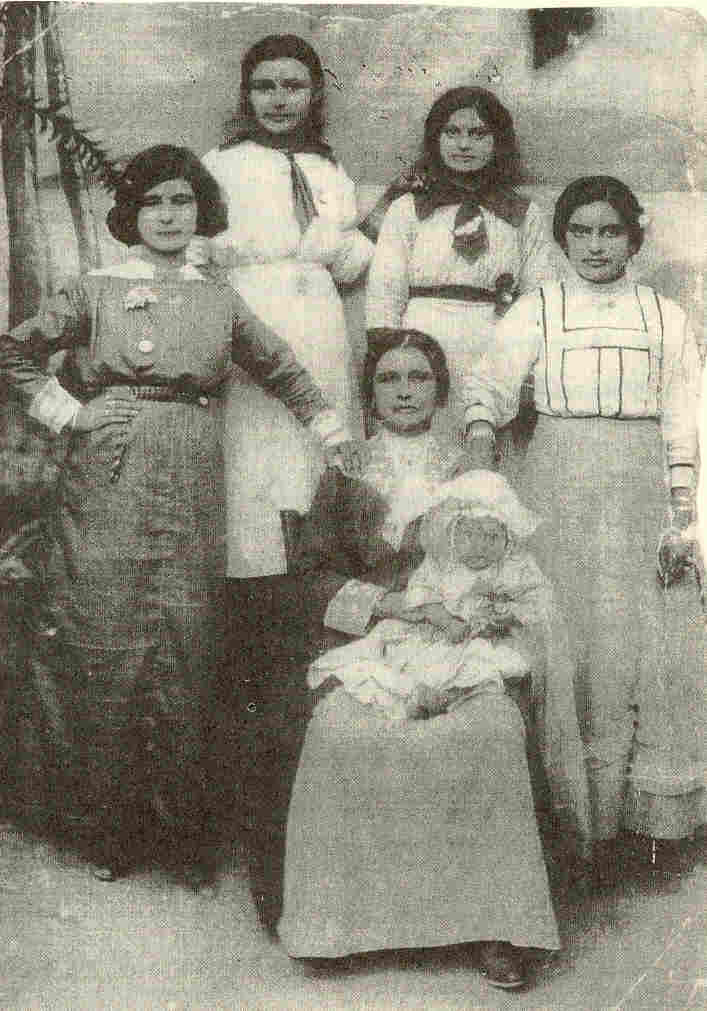 In November 1937, he graduates from Law School and returns to Cyprus. However, the British colonial government does not allow graduates from Greek universities to practice law in Cyprus. Instead, he got a job in the Accounting Office of the Greek Mining Company in Nicosia. Within a year, he was promoted to assistant manager at the company offices in Nicosia.
When the mines closed down because of WWII, Costas started working as a teacher at the Accounting School in Morphou founded by his brother-in-law Costas Sylvestros, before returning to Nicosia in 1942.
That same year, Costas gets engaged to his sweetheart, 19-year-old Ersi, daughter of Pantelis Constantinou and Maria Gabrielidou from Morphou. They marry in 1946 and have four children together.
Later Life:
In 1942, Costas, together with Achilleas Lymbourides and Phivos Moussoulides, founded the first professional theatre in Cyprus, called Lyriko. Poetic verses by Costas Montis are later put to music by Lymbourides. One of these poems, Drosoulla has become very popular over the years, and is considered a folk song by many people.
In 1944, Lyriko closes down and Costas returns to his position at the Accounting School. He publishes and manages, together with Phivos Moussoulides, the theatrical and literary magazine The Theater (until 1946).
In 1946, Costas gets a job at the Cyprus Chamber of Commerce as senior editor of The Cyprus Chamber of Commerce Journal. He also publishes the newspaper Elefthera Phoni (until 1947).
Costas becomes editor of the Ethnos newspaper in 1948. Two years later, he gets a position as Secretary General of the Chamber of Commerce of Cyprus.
In 1953, Costas publishes the Cyprus Trade Journal in both Greek and English. In 1953, he takes part in the liberation struggle of 1955-1959 as political guide of the members of EOKA in Nicosia.
Costas takes charge of the literary section of the magazine, Times of Cyprus, from 1956 until 1969. During that time, in 1961, Costas is also appointed Director of Tourism. He retires in 1976, after 15 years.
Death and Legacy:
On March 1, 2004, Costas passed away at the age of 90 in his home.
Costas received numerous honours and awards throughout his life, and his books have been translated into several languages. Costas received honorary doctorates from both the University of Cyprus and the University of Athens.
He was nominated for the Nobel Prize and in 2000, he was declared Corresponding Member of the Academy of Athens, the highest honour conferred upon intellectual creators living outside Greece.
In support of his proposal to the Academy of Athens, Professor Nicholas Konomis included the following:
"Costas Montis is one of the greatest living Greek poets, and certainly one who renewed in a unique way modernistic lyric poetry, and enriched modern Greek poetry from the point of view of Cyprus. With his uninterrupted literary creation of 70 years, he has been able to depict artistically the authentic rhythms, the temperature, and the action of the deepest historical and emotional fluctuations of the soul and breath of Cyprus and her people. In his extremely powerful work he has recorded every vibration of the island (erotic, social, political), and all the thoughts of the people of Cyprus have been set down… He has made use of the whole wealth of the linguistic, historical, and cultural tradition of greater Hellenism, and entrenched in his work, with unprecedented poetic force, the indelible character of the deep-rooted values of the Greek nation."
In 2004, former President of Cyprus, Tassos Papadopoulos, unveiled a bust of Costas in Nicosia close to Eleftheria Square.
Source: costasmontis.com.