One of the most prominent military leaders of the Greek Revolution of 1821, Odysseas Androutsos fell victim to civil strife during the struggle and was killed by a Greek in cold blood.
Odysseas Androutsos was born in Ithaca in 1788 and was the only son of the famous Arvanite bandit Andrea Verousi. In honour of the Homeric hero, he was given the name Odysseas. 
When Ali Pasha learned that Captain Androutsos', who had meanwhile been beheaded by the Turks in 1797, left a son, he took him to his courtyard in Ioannina, which was then a great military school, attended by several Greek fighters of 1821.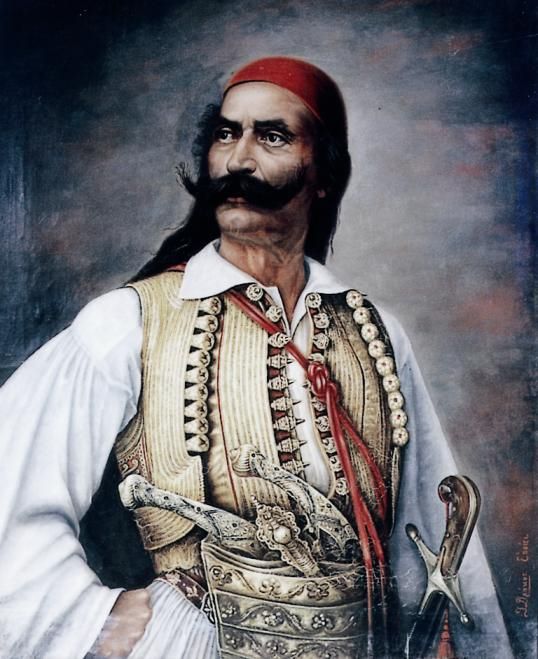 He was then sent as a boatman to Livadia, after marrying him to Eleni Kareli. He remained there until the eve of 1821. As soon as the Revolution broke out, he was immediately on the front lines of the struggle and incited the Greeks of Eastern Roumeli to fight.
Androutsos was found trapped with 120 Greek men in what would become the famous Battle of Gravia Inn. Up against 8,000 Ottomans, Androutsos led the Greeks to victory and was proclaimed the military leader of Roumeli.
In 1822, new enemy troops flooded Roumeli, and because Odysseus did not have enough strength to resist, he was forced to surrender to them. It was this same year that he was accused by political opponent Ioannis Kolettis of being in contact with the Turks and was stripped of his command.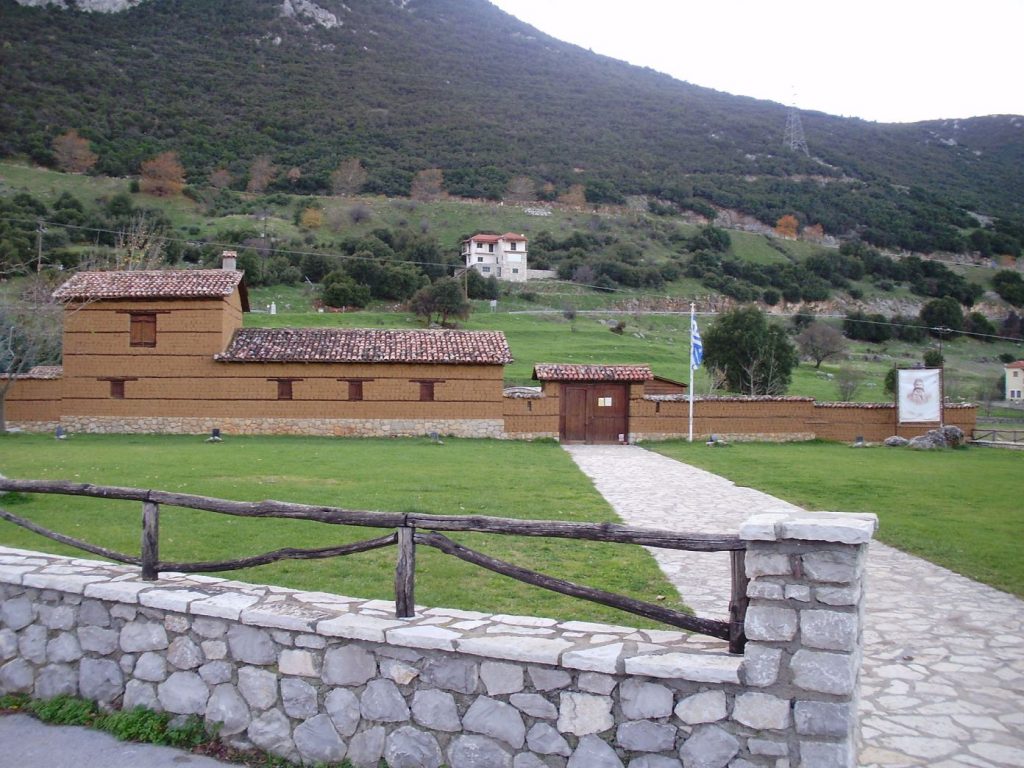 Kolettis sent Noutsos and Palaskas to capture him. Odysseus, systematically avoiding any conflict with the government bodies in order not to shed precious fraternal blood, withdrew to Lebanon. After some minor skirmishes in early April, he was handed over to Goura on April 7, 1825, with the explicit promise that he would be sent to the Peloponnese to be tried by the Administration.
Gouras, however, did not keep his promise and he was imprisoned in Athens, on the Acropolis. Various fighters rose up for the unjust mistreatment of Androutsos, and because of this Gouras ordered for his execution.
To cover up their crime, they threw his body on the cobblestones of the Temple of Apteros Nike and spread the word that the prisoner tried to escape and was killed. The truth was soon revealed and history restored him morally, placing him among his top heroes of the Greek Revolution.