The idea of a "naked" Santorini seems difficult to imagine. How could tourists not be flocking to one of Greece's largest islands to experience one of the best sunsets in the world?
Now although you may think the answer is related to the coronavirus pandemic, that is only partially correct.
During its peak months from April to October, Santorini typically welcomes thousands of tourists. But during the in-between months, which bring slightly colder and "moodier" weather patterns, tourism waves slow down.
Tony Kariotis, a New York City-based digital content creator, took note of this trend and before the pandemic broke out he shot his new film 'Naked Santorini.'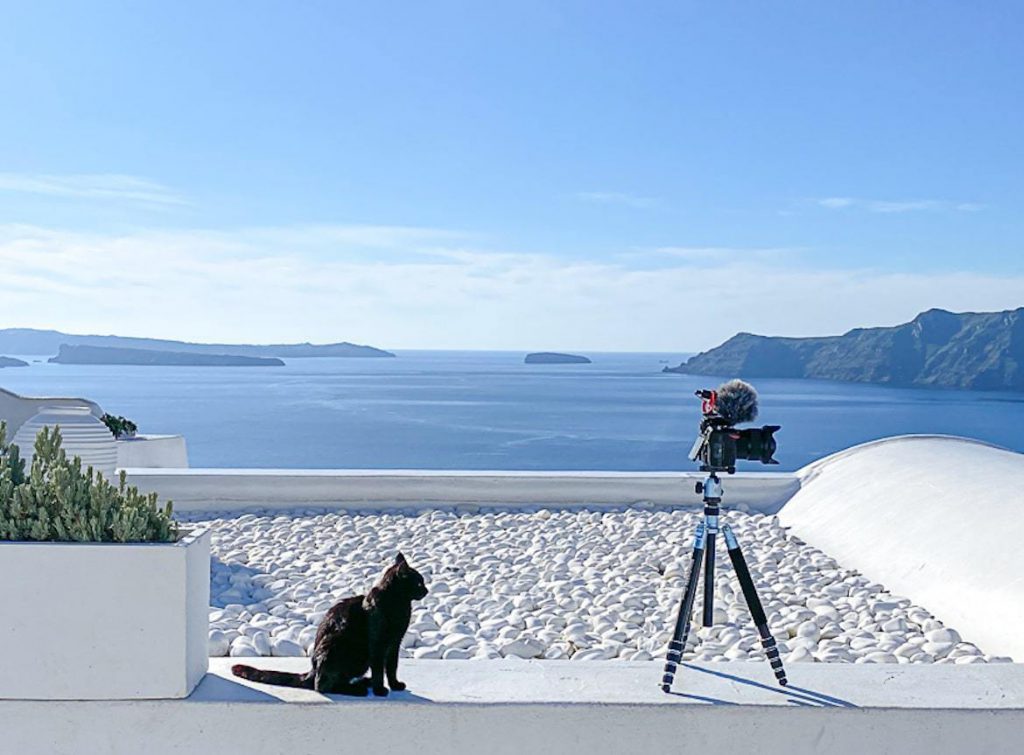 "I never knew where I would shoot a film like this until I decided to visit Greece in the winter of 2020," Kariotis told Pappas Post.
"I've never seen what winter is like in Greece. But I saw the opportunity to possibly make a film like this come to fruition, and Santorini came to mind immediately."
Kariotis, whose Instagram accounts @greece and @iamgreece have reached nearly 100,000 combined followers, wanted to showcase one of the most photographed islands — but from a new perspective.
"As a creator, shooting a film like 'Naked Santorini' is something I always dreamed of — a film where no one is talking, except for nature," Kariotis says.
"I used to love watching these sort of films where cameras are positioned somewhere like a beach, and you just lose yourself watching and hearing the waves."
Each of his three episodes run between 15 and 20 minutes and focus on a different aspect of the island during its winter down time.
Such aspects include exploring the island's northern town of Oia, capturing sounds and views of the Aegean Sea and hiking from the central town of Fira to Imerovigli under "moody" weather conditions.
All three episodes are available on Kariotis' Youtube channel.