A new exhibition showing at Brunswick Town Hall, Coburg Library and Brunswick Library celebrates the 200th anniversary of the Greek Revolution, tying into a year-round program of activities planned globally.
The exhibition, which runs until April 30, focuses on the works of Greek artists in the Moreland Art Collection, including George Matoulas, Anastasia Bekos and Mark Babtsikos.
Moreland Council is also commissioning a new work of art for the Moreland Art Collection by a local artist of Greek heritage to celebrate the bicentennial anniversary.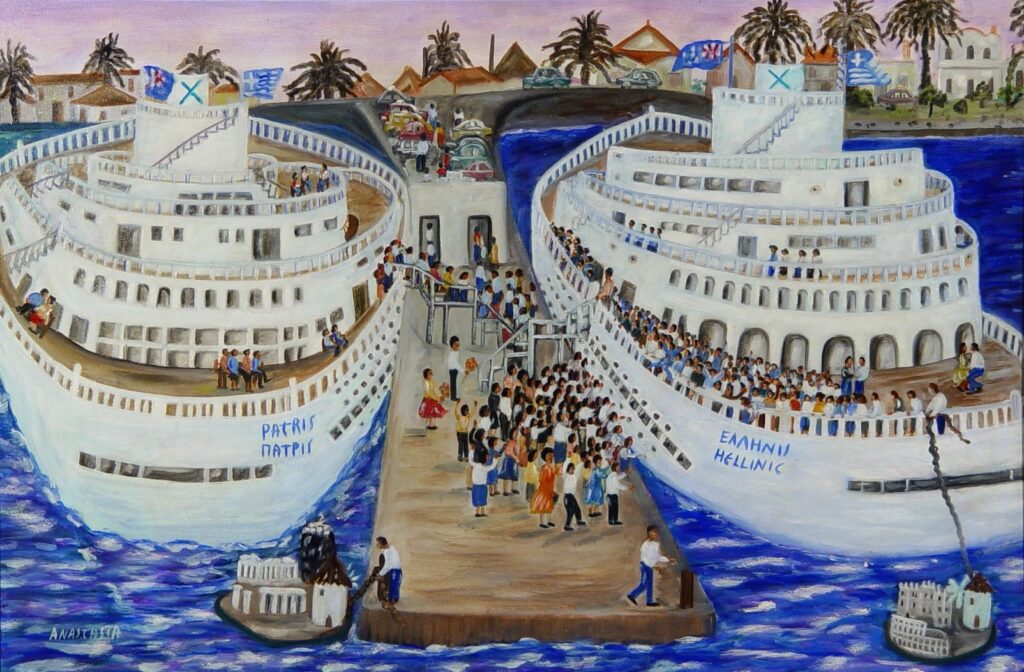 Moreland Mayor, Cr Annalivia Carli Hannan, said the Greek Bicentenary exhibition is an important celebration of Moreland's rich cultural diversity and commemoration of a significant event in Greece's history.
"Thursday, March 25, 2021 marked 200 years of Modern Greece. People of Greek heritage make up 6.1% of Moreland's population, this is an important event we're proud to celebrate by bringing people together through art and culture," Cr Carli Hannan said.
One notable feature of the exhibition is Street of Surprises, Photographs from Sydney Road, Brunswick, a photo-series by John Werrett documenting faces Werrett encountered on Sydney Road in 1993. The series highlights the population of Greek business owners and residents in Brunswick and their contribution to the area.
An activation of Werrett's series will see reproductions of the portraits installed along Sydney Road.
Information about the Streets of Surprises portraits can be found via the Counihan Gallery's social media pages using the #StreetofSurprises hashtag or by visiting the Brunswick Town Hall from Wednesday, March 10.