By Marianna Alepidis.
On a warm afternoon, actress and writer Elyssia Koulouris joins The Greek Herald from her home in Los Angeles, revelling in the unexpected Best Comedy Short win of her co-written and co-directed short film, Hi Mom.
"We submitted Hi Mom to a bunch of festivals. Some accepted it, some didn't, but then with the LA Film Festival's Independent Filmmakers Showcase (IFS) we did not expect to win in our category at all. We thought 'if it gets in great, if not like it was fun, and we're proud of our performances'. We love our connection on screen. We're just so thrilled. It was the best surprise that we could have had," Elyssia explained.
The actress appears on screen alongside best friend and fellow thespian Emily McEnroe, daughter to Academy Award winner Tatum O'Neal and legendary tennis great John McEnroe.
"I feel like [Emily] is my family to be honest, particularly here in LA where I don't have my real family. We're so honest with each other. I'd say she's like another sister to me in a way," Elyssia said.
Elyssia and Emily transform their off-screen sisterhood into a hilarious on-screen ride-along. Hi Mom puts us in the front seat with the siblings, who will do whatever it takes not to visit their mother.
"Emily and I met in an acting class and we were paired together in a scene. It turned out she lives a two-minute drive away from me. We thought that's a sign that we have to work together. We were talking about how there are not many films that tackle sister-sister relationships or mother-daughter relationships without the inclusion of a boyfriend and other men," Elyssia said.
"We wanted something that focused on women. So we wrote a script, but wanted to keep it flexible with some improvisation as well. We shot it over an entire day in November and edited over a couple of months with the help of a friend."
The short film made its official theatrical debut in late May.
"I always had it in the back of my mind that we would submit it, whereas Emily was a bit more trepidatious. She said, 'Oh, is it good enough?' I said, 'absolutely, let's just see'," Elyssia explained.
Elyssia believes her tenacity and self-confidence is simply part of her own "Greekness." Since the age of eight, she knew she would somehow end up in the United States, chasing her dream to become the first world-wide recognised Greek Australian actress.
"I've grown up with so much passion, so much love and hope. And the fact that we Greeks created drama and theatre, I think it's always been there subconsciously for me," she said.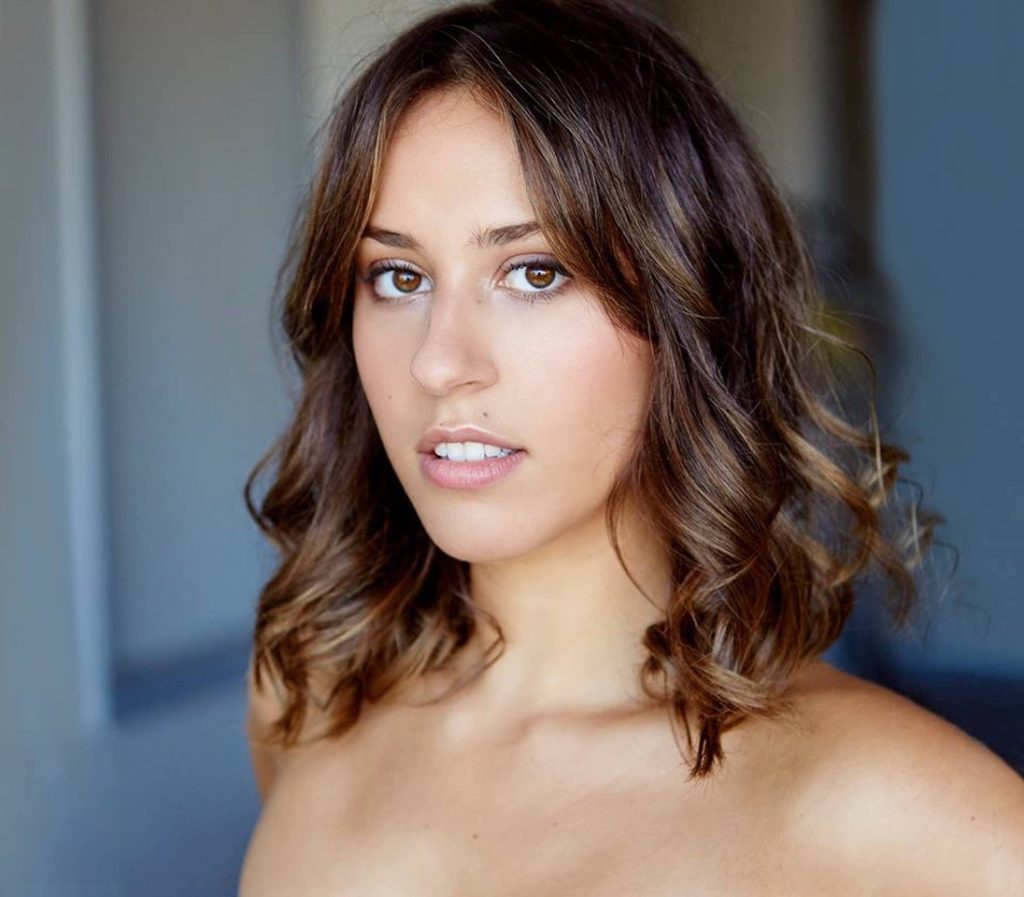 Growing up in a Greek household also meant unforgettable hours spent with none other than yiayia and pappou.
"Naturally, my grandparents were storytellers, and I think that's a huge part of Greek culture especially with our history of Greek mythology. They would tell me stories of their immigration, embellishing details into something so grandiose. I would get so enamoured and enthralled by them," Elyssia said.
"My pappou would say to me that there were lions and tigers on the ship and he would have to jump from ship to ship. My yiayia would comfort me during thunderstorms and she'd talk about how Zeus was punishing someone in the sky and that it wasn't scary. Growing up around these stories inspired me to tell my own."
During a short hiatus from LA during the peak of the pandemic, Elyssia returned to Melbourne and completed her Masters in Creative Writing, Publishing and Editing at Melbourne University.
It gave her some extra tools and time to delve into her own storytelling, which came in the form of her published book of poetry, the effects of dry chamomile, exploring the feminine identity in relationships and what it is to be a woman with Greek culture in Australia.
Elyssia's creativity is now being putting in overtime as she works on creating another volume of poetry, whilst developing scripts to transform Hi Mom into more of a series.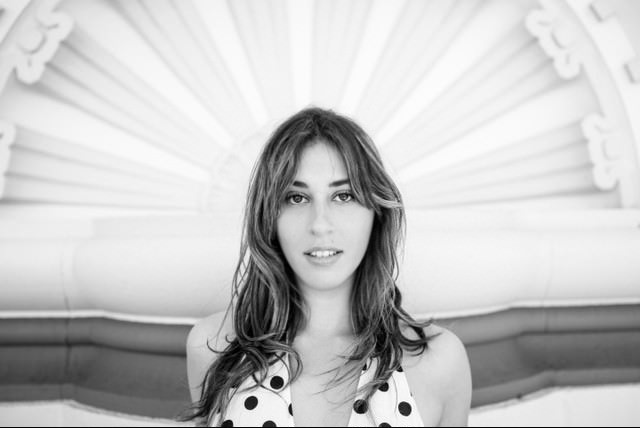 "I don't think you can be a good actor without being a good storyteller, even if it's the literal writing of a story. I've written a lot of scripts; I'd love to make them but I'd like to act in them too. I'm balancing the two elements," she said.
Soon you'll also be able to find her playing Melanie Blatt, member of the 90s girl group All Saints in the upcoming Robbie Williams biopic Better Man. The role gave her another opportunity to expand her craft.
"I read a script and I create a journal for every character. I love the research elements and the imagination of it. I love collaboration and working with directors and actors," Elyssia said.
"This was such an amazing experience… I learned how to transform myself into someone that already exists. So I watched Melanie's footage from the 90s and noted the way she moved, the way she spoke, how she sang, how she walked, her accent."
As we wrap up our chat, Elyssia revisits the qualities her grandparents and her immediate family have passed down like heirlooms, inevitably contributing to her success and drive.
"I always turn to my family and friends for motivation. They inspire me and keep me going… I go back to my grandparents; they spent six weeks on a ship not knowing if they'd live or die. If they could overcome that, then I can keep going," she said.
You can watch her award winning short below at https://vimeo.com/798065401.