Panagiota Andreadakis has outdone herself for Greek Orthodox Easter this year.
The author has not only released her third bilingual children's book The 123 of Greek Easter, but also an activity book which encourages kids to get creative as they learn about Greek Easter traditions and customs.
We sat down to speak with Panagiota about her new products and this is what she had to say.
Tell us about The 123 of Greek Easter and your new activity book.
I have added these two books to the Stelakis Easter collection to provide for our baby/toddler age ranges and the activity book for the older child and even for adults.
The 123 of Greek Easter bilingual book features familiar illustrations from The ABC of Greek Easter. It teaches and encourages children to practice counting numbers 1-12, matching the numbers with the illustrations, learning essential first Easter words and phrases, hymns and songs, and an educational introduction to religious and cultural traditions of Greek Orthodox Easter.
The Greek Orthodox Easter Activity Book offers funand religious Colour-Me-In pages and activities focusing on the Greek Orthodox Easter period of Apokries, Great Lent, Holy Week and Resurrection of Jesus Christ.
The activity book also includes 5 DIY bonus pages for crafts and other activities including a DIY Apokries Mask; a DIY Greek Flag; a DIY Lady Lent pop-out that can be used as a dough stencil or Lenten calendar; Black and White Colour-Me-In stickers to make your own crafts and greeting cards for family and friends; and coloured Easter stickers.
The activity book has been designed to grow with your child and/or family, offering a range of educational and craft activities that cater to all age groups.
Why did you decide to produce an activity book for Easter this year?
The Greek Orthodox Easter Activity Book is an important educational resource for our Orthodox children, schools, churches and youth groups.
My aim was to build on my "READ.LEARN.CREATE." motto, that being getting children to read, learn and understand what they are reading, and then creating with educational prompts within the book and DIY products also available in my range.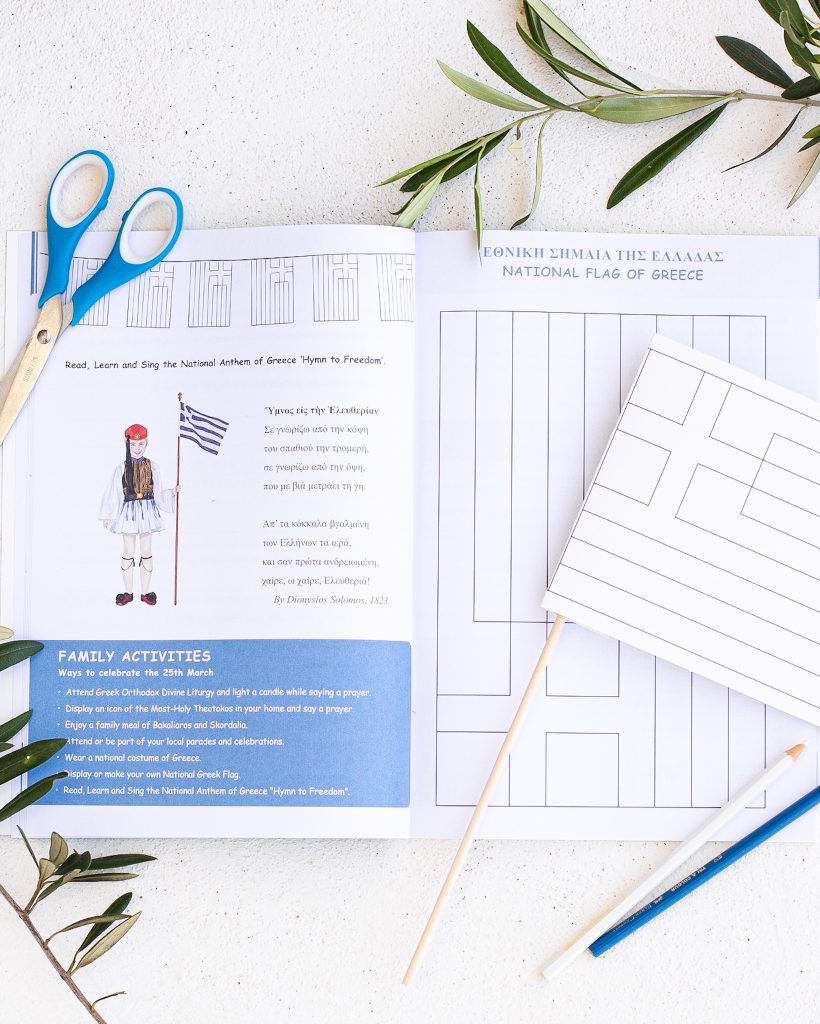 Who did the illustrations in your book and what do they look like?
The illustrations play a key role in each of the books. You will find familiar illustrations from The ABC of Greek Easter in my new The 123 of Greek Easter, illustrated by Anna.
In the activity book. the illustrations are black and white to be coloured in. You will also find additional illustrations and educational information to that of the ABC and 123 books, making it a valuable educational resource for the whole family.
How does your Greek heritage inspire your products?
My Greek heritage certainly had a large influence on the books. I was raised in a family with strong Greek cultural and religious values that became a part of who I am. My series of books are a way of preserving this heritage and passing it onto the next generation. Being a mother also inspired me to write and create products to pass on to the generations to come, and help raise my child with the same values I was raised.
What is the importance of creating a bilingual book for children?
The importance of it relates to the audience of my books being Greeks abroad and especially with the growing number of mixed marriages, I deemed it paramount to have the book in both languages. This makes it a gateway for children and families to explore the Greek heritage in a relatable manner and allowing the non-Greek parent to also be involved and learn with their child or at least to assist.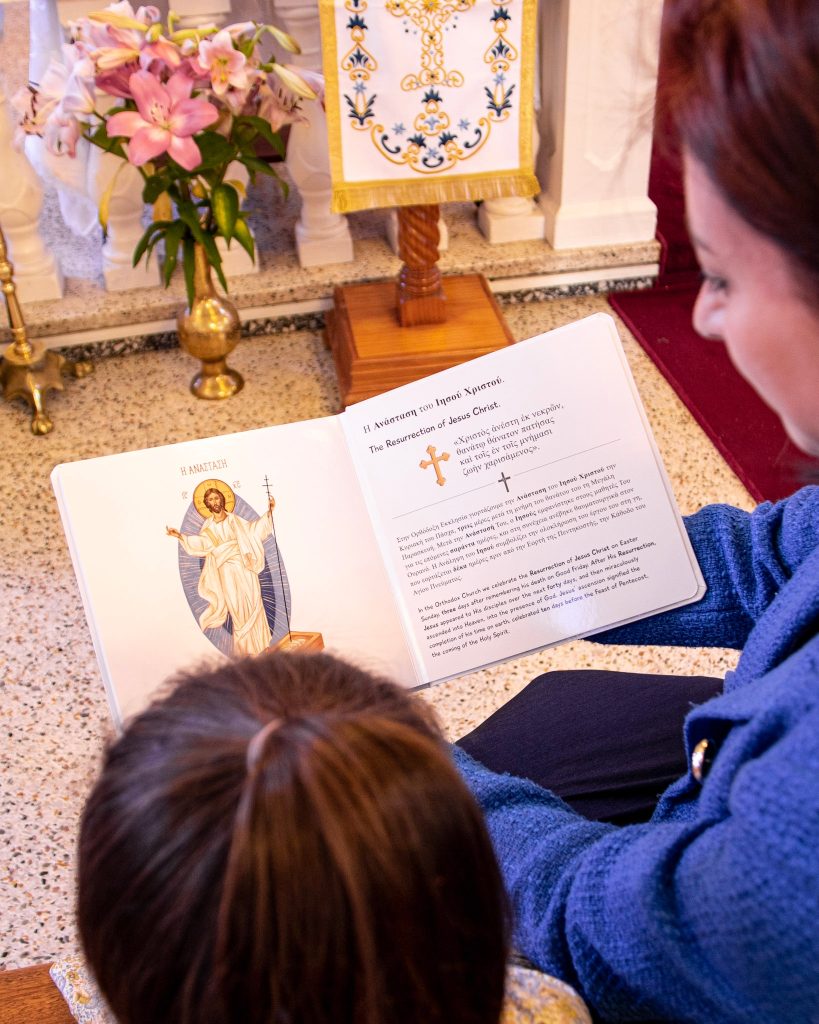 Is there anything else you'd like to say?
These books make the perfect keepsake and guilt free Easter gifts for your children, grandchildren, nieces, nephews, godchildren or as a first Easter gift. They are also beautiful gifts for a baby shower, birth of a baby, christening, to have on display or include in a gift hamper.
Available online www.stelakis.com.au. Instagram @stelakis.com.au, @author.panagiotaandreadakis