From traditional Easter sweets to Lent period and the moving events of Holy Week, Panagiota Andreadakis' debut educational bilingual book for children, The ABC of Greek Easter, has it all.
Beautiful illustrations help to captivate the interest of young readers as they are taken through the alphabet, with each letter corresponding to different cultural traditions and events from the Apokries season right through to Easter Sunday of Greek Orthodox Easter. Spread within the pages are also several learning prayers, hymns and the 'Xristos Anesti' chant in both Greek and English.
It's clear from this description that a lot of time, love and thought has gone into The ABC of Greek Easter. But how did the idea even come about in the first place?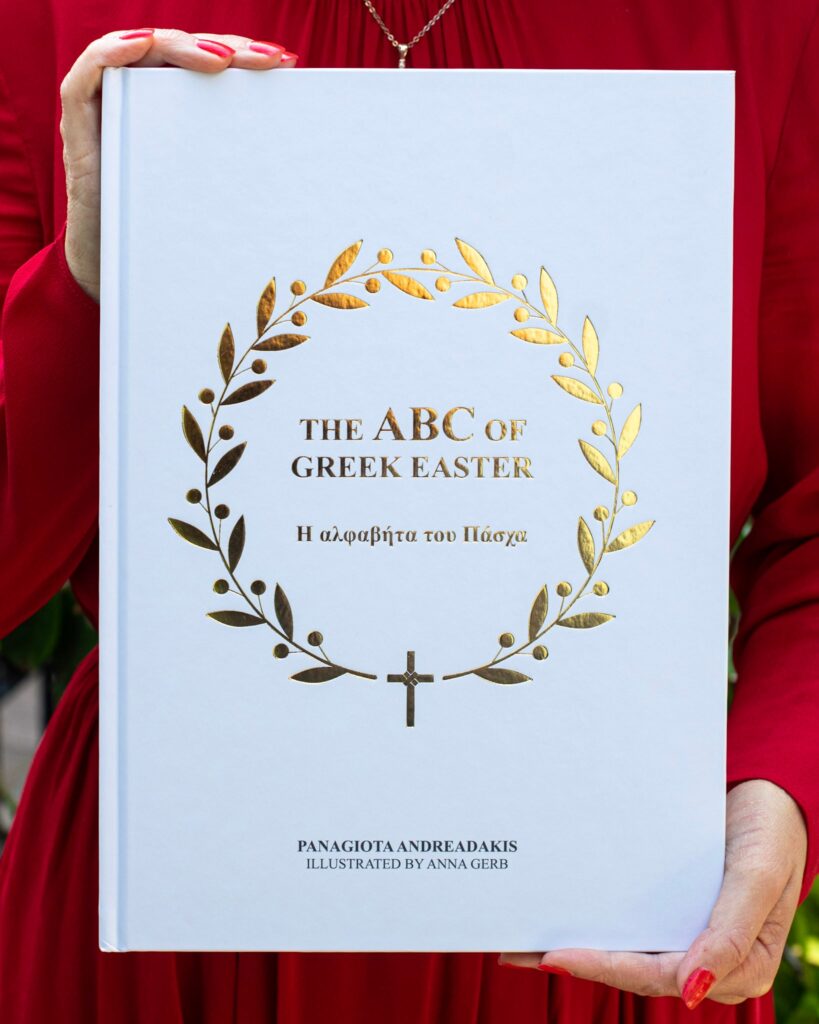 Melbourne mother-of-one and now-author, Panagiota, tells The Greek Herald how after working for several decades as a health professional, she decided to pursue her true passion for writing books as a way of preserving the wealth of Greek heritage and passing it on to the next generations. From that moment on, she was set on creating a book focused on Greek Easter traditions and customs.
"Originally I was going to do an Easter book from the beginning of Apokries right through to the weeks after Easter. But realised very quickly that was just too much information for children to absorb," Panagiota tells The Greek Herald exclusively.
"One day I thought about how quickly my son learned his ABC from a young age and realised it would be awesome if I could make it fun for children and find something for each letter. Keeping in mind it had to be simple and relatable, especially since it would be bilingual.
"So not only are they learning their Greek alphabet, but they are also learning to read in both languages, and are learning prayers, hymns, kalanta and important phrases and events that take place on certain days.
"I wanted to get the Greek heritage, traditions and religion into every household no matter the level of Greek vocabulary."
Of course, with such an ambitious aim comes many challenges and Panagiota says that although it was "very easy" to find Easter traditions for some letters, other letters were more "difficult to match up with an illustration that children could understand."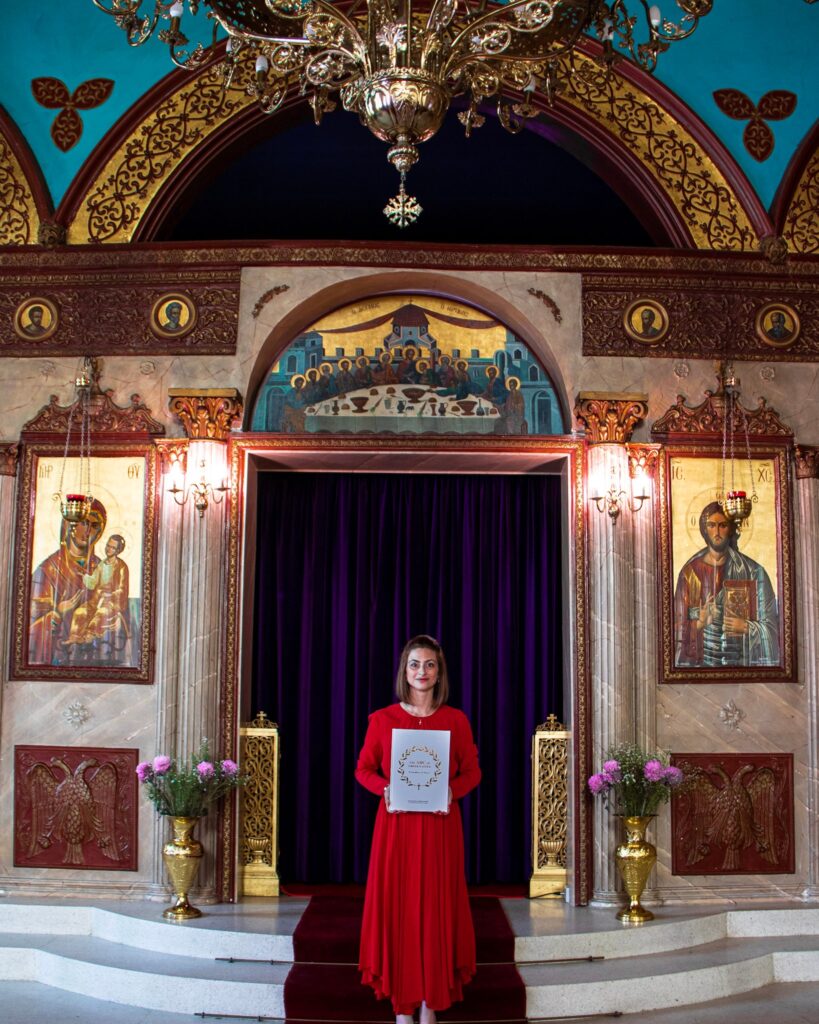 "At times, I even had to move certain events into another letter to make use of as many words as possible," Panagiota says.
But despite these difficulties, The ABC of Greek Easter still holds a very special place in Panagiota's heart, and she says she can't wait to see it on people's bookshelves soon.
"I love all the illustrations because they also feature my son, Stelio, who is the face of my Hellenic educational brand Stelakis. And when you have put in so much of your soul into creating something like this, it means you love every aspect of it. It really is the perfect family heirloom and keepsake book," Panagiota concludes proudly.
If you would like to add this heirloom to your own personal book collection, you can purchase The ABC of Greek Easter online at www.stelakis.com.au.