Alongside his mother Sia, Kon Karapanagioditis embraces the essence of Philoxenia – welcoming the stranger with open arms.
Kon's new book A Seat at My Table: Philoxenia is a beautiful and inspiring Greek vegetarian and vegan cookbook. Featuring more than 100 recipes passed down through the generations, this book will teach people to cook with community at their heart, filled with the knowledge and wisdom of the Asylum Seeker Resource Centre's (ASRC) inspiring founder and his mother.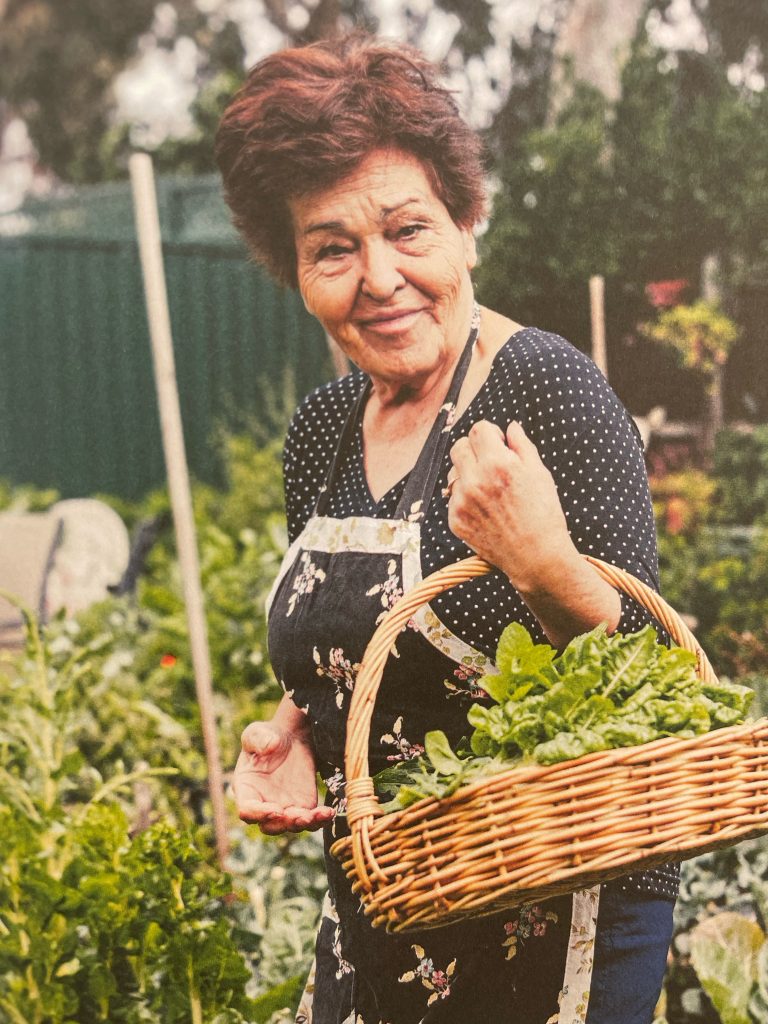 'Philoxenia' means to welcome a stranger. It's a message that pervades Greek culture and cooking. Chapter by chapter, this heartfelt book unfolds incredible meals drawn from this powerful philosophy, as well as from the love, hope and resilience that represent Kon's own grandparents' survival as refugees.
Learn to make the dishes that line a mezze platter, including fresh tzatziki, golden saganaki and cheese-filled zucchini flowers, or veganise heavier dishes, such as moussaka and spanakopita. There are ample salads to serve up for lunch, highlighting everything from Ancient Greek grains, zucchini and artichoke to goat's cheese, fig and pomegranate, as well as mouth-watering desserts (think Greek classics, such as loukoumades and baklava, as well as Greek-style coffees).
Every vegetarian recipe includes instructions to make the dishes vegan or gluten-free. You'll even find tips on minimising waste and gardening, courtesy of Sia, and Kon's father, Leo.
The ASRC is dedicated to standing with refugees and people seeking asylum to realise their rights and potential, and values the incredible resilience humans share, as well as their connection through food.
Kon will donate 100 per cent of his proceeds from the book to the ASRC, with Hardie Grant also giving $1 from each book sold.
In a statement to The Greek Herald, Kon said "Philoxenia – A Seat at My Table is a love letter to my parents, my late Father Leo and my Mother Sia."
"It is a celebration of the beauty and breadth of Greek culture and most importantly the spirit of philoxenia and filotimo," Kon added.
"I created this cookbook with mum to protect our culture and not lose our stories. I also created it to hopefully inspire people to live more compassionate lives and the spirit of welcome towards refugees.
"Every dollar I have made from this book ($211,780 so far) I have donated to the Asylum Seeker Resource Centre to provide food security for refugee families as everyone deserves a seat at the table of dignity and welcome."
You can buy a copy of Philoxenia – A Seat at My Table at: https://bit.ly/45vh9Xc