By Marianna Alepidis.
The Greek Australian Cultural League (GACL) officially launched its 13th annual group art exhibition Antipodean Palette on August 5 at the Steps Gallery in Melbourne.
The work of 12 artists of Greek descent and links to the Greek community are currently being showcased in the exhibition titled After the Isolation.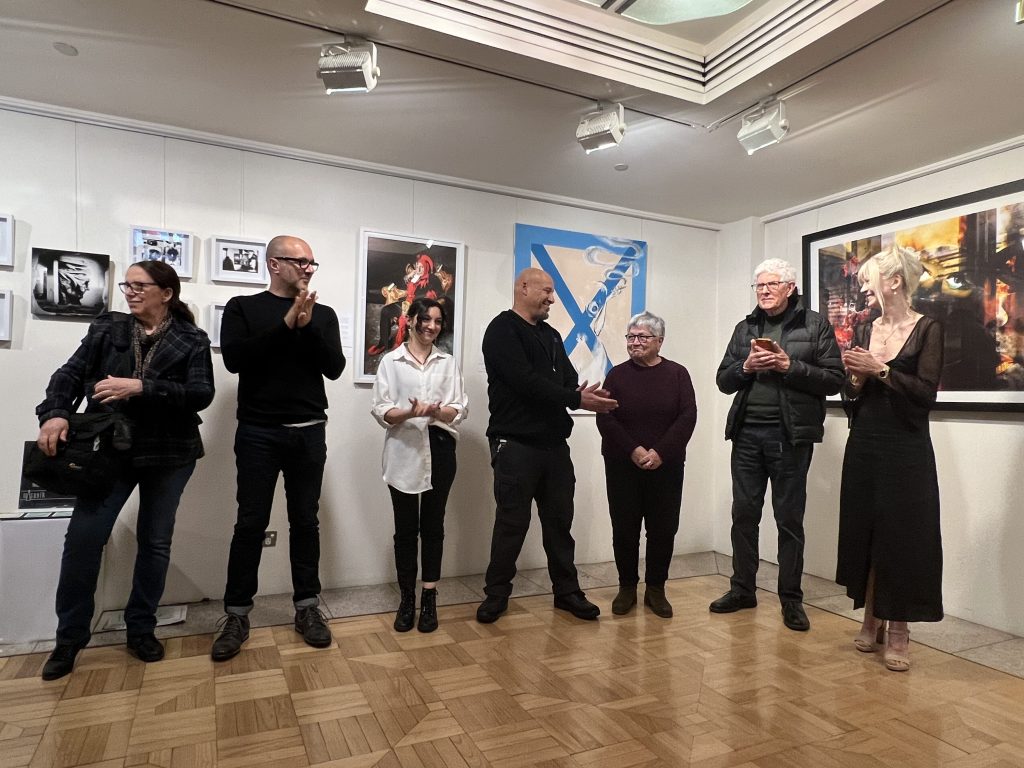 In the last three years, due to COVID-19 restrictions, the exhibition was held online and via outdoor venues and the return to the gallery has been much to the joy of GACL President, Cathy Alexopoulos.
"After the Isolation means that we are able to open up again in the gallery that we used to exhibit in. This is the 13th year that we are doing this," she said.
"We opened it up to anyone to give their own interpretation. It didn't have to be restricted to the theme because a lot of artists work on their pieces for a very long time. You can't restrict them, so it's a variety of different works that we see here."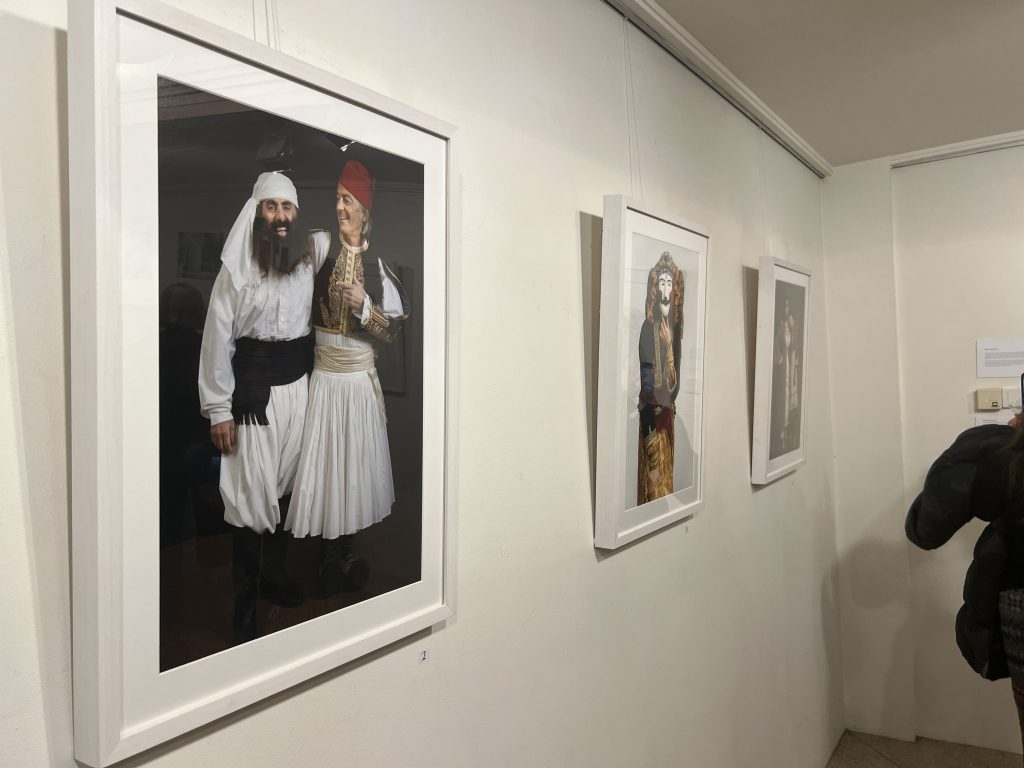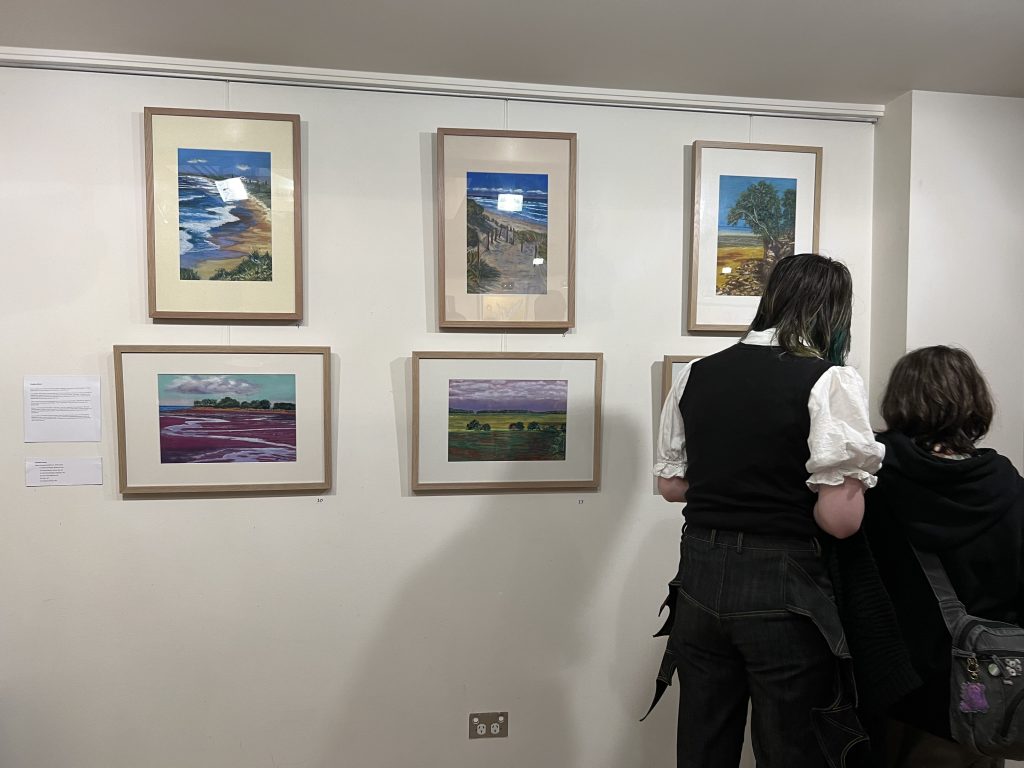 Self-taught artist Konstantinia Gogou is a returning artist, who had previously created a piece during her pregnancy. One year on, her new canvas celebrates the body.
"It's a continuation of my last entry that was in 2021. When I was pregnant, I did a self-portrait and the concept was metamorphosis. This year, the concept is "After the Isolation," which is a double lesson for me because aside from the COVID isolation that we all went through, it was a metaphorical isolation of the first year of motherhood," Ms Gogou explained.
"I came out of that a different person physically and mentally. So that is the concept so that painting is a celebration of the body and a celebration of life."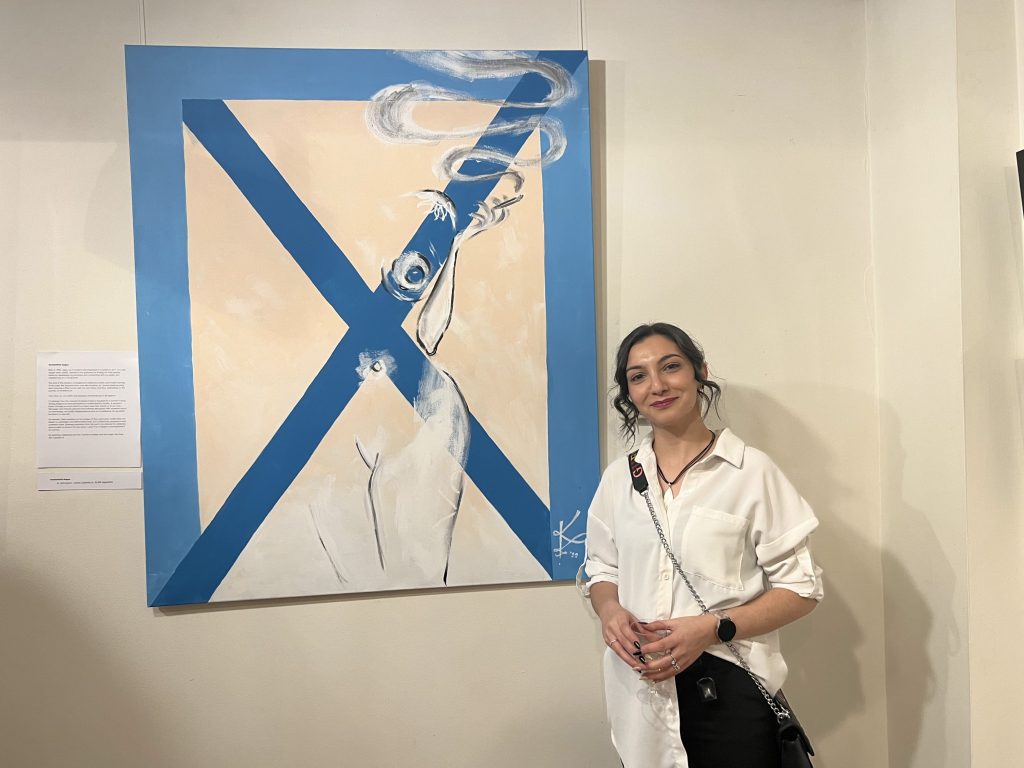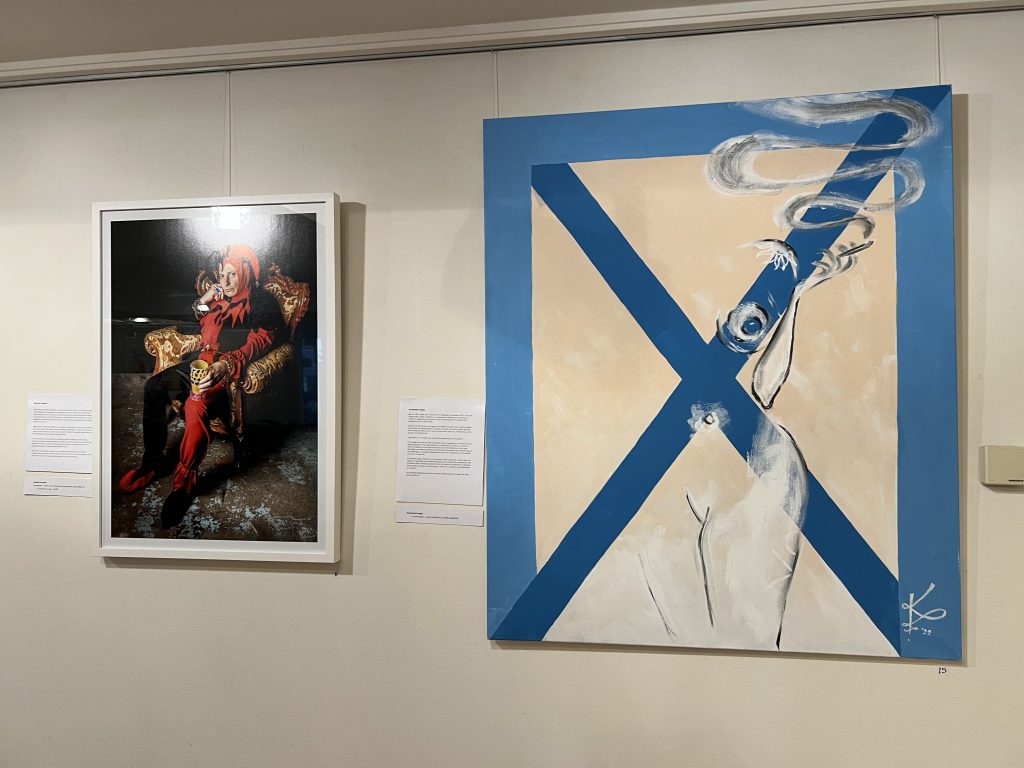 Ms Gogou has a special connection with the GACL and, in the last couple of years, with the Antipodean Palette exhibition. She is grateful to the organisation for platforming her work.
"It [the exhibition] is very close to my heart. The first artistic event I ever attended in Melbourne was a GACL-run drawing session and being involved for six years, it feels surreal," she said.
"I really admire their work and I feel I am in the new generation of what they do. I really want to continue to be a part of it because I want to leave something behind for my kids."
Committee member Frixo Ioannides began the launch event proceedings, talking about the rich culture cultivated by the GACL before handing over to Ms Alexopoulos.
The GACL President went on to give her thanks to the community for their continued support, including the Consul General of Greece in Melbourne Emmanuel Kakavelakis, who was in attendance on the day.
Ms Alexopoulos then introduced self-proclaimed "Australian-Greek" artist Michael Winters.
Mr Winters' relationship with Greece began in October 1965. When many Greek migrants were setting sail for a new life in Australia on the Patris, he took one of the return trips back to Piraeus, fresh out of art school.
After a chance encounter on the ship, a fellow passenger invited him to the Greek island of Leros, where he spent a considerable amount of time.
"On a very wet rainy day in November 1965, I set foot on Leros at one o'clock in the morning, freezing cold. That led to a long relationship with the island and being made an Honorary Citizen of Leros in 1995 was a personal, deep honour," he said during his speech.
Mr Winters also created the first ever artwork for the GACL's Antipodes periodical 50 years ago.
"The sheer pleasure of something I did wholeheartedly, enthusiastically that night had lived on and lived on and on… is more than touching," he said.
"To be able to be here today to see all these beautiful faces looking at me, back in my hometown that I left all those years ago when I threw my fate to the wind, and looking at this work on the wall is beyond an honour."
The exhibition will be available to view until 13 August at the Steps Gallery.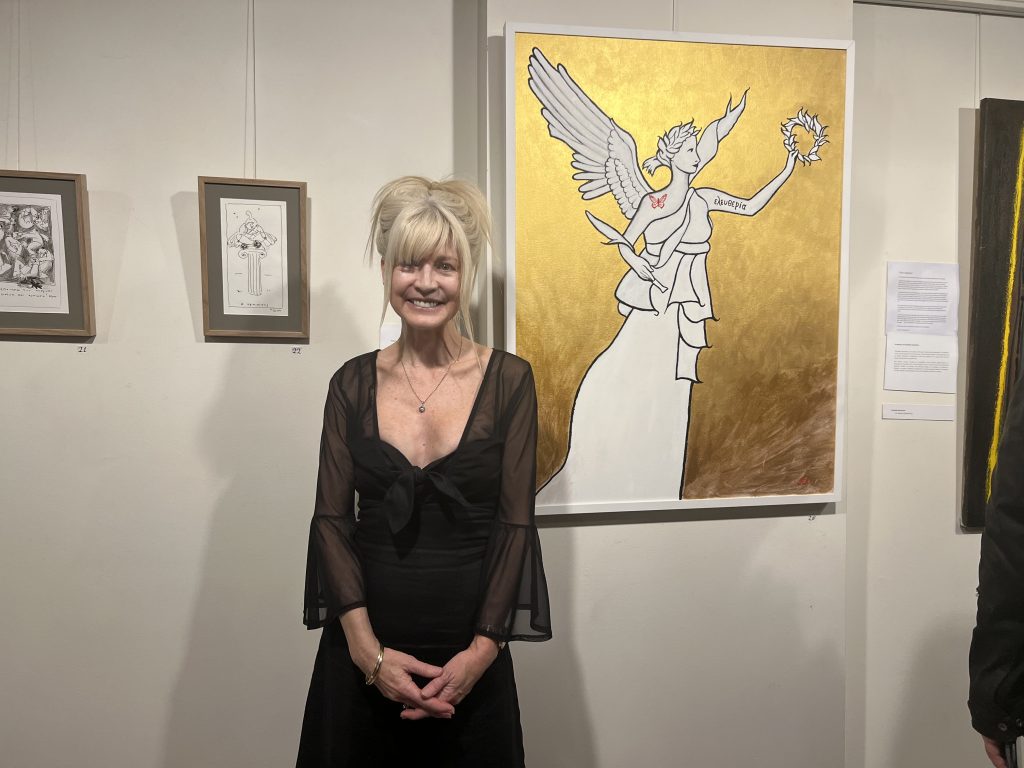 Exhibition Details:
Steps Gallery, 62 Lygon Street, Carlton.
August 3 – August 13.
Viewing times: Weekdays: 10 am – 4 pm (closed on Monday), Weekends: 11 am – 3 pm.
*All photos copyright The Greek Herald / Marianna Alepidis.