By Victoria Loutas
As the New Year approaches, we turn to traditional Greek New Year's Eve customs which we hope will bring health, happiness and luck to 2023!
Podariko
The Podariko is one of the oldest Greek customs that is done on New Years Eve. The Greek term, 'Podariko' roughly translates to "good foot" which summarises this tradition. As the clock hits 12 and the New Year begins, homeowners carefully select who will be the first to enter their home in the New Year.
According to Greek tradition the first person to enter a house on New Year's Day brings either good luck or bad luck to the household. After this special guest is chosen, the home owners need to step on something made out of iron so that the family will be as strong as iron throughout the new year.
But the tradition doesn't stop there. After the 'first footer' enters, the next person chosen to enter is one with a fresh and clean spirit. This person takes a pomegranate (a fruit that symbolises luck and prosperity) that has been hanging on the front door and smashes it against the door. The more seeds that are scattered at the foot of the front door of the home, the more luck that that household will have for the year. Kalo Podariko!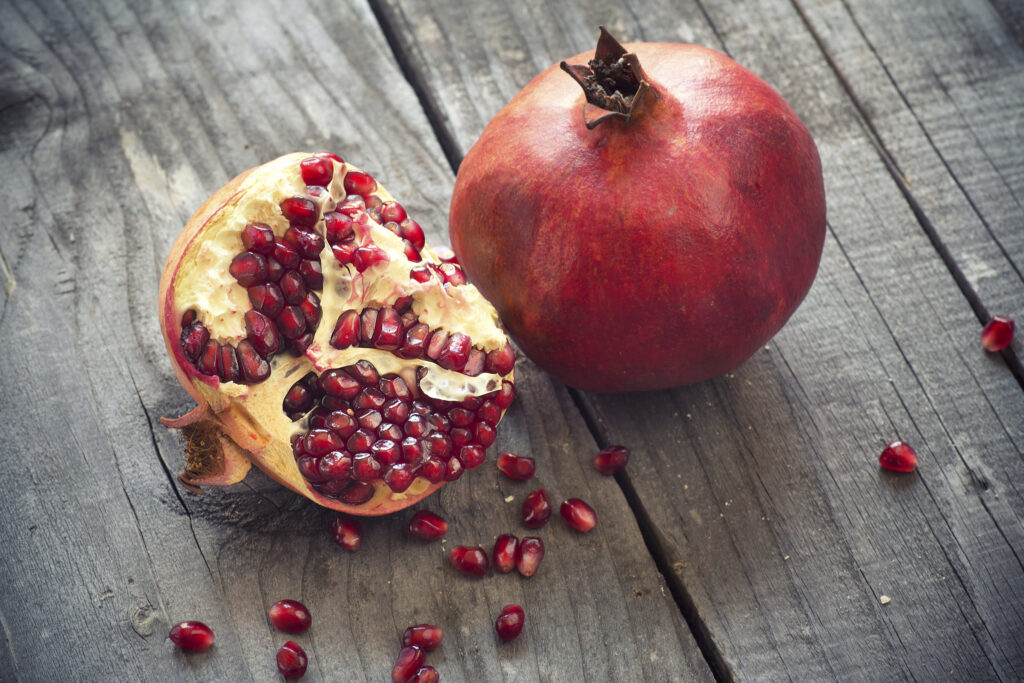 Hanging onions
On New Year's day, many households around Greece hand onions on their doors. This is an ancient tradition which derived from Ancient Greek times. In ancient Greece, onions were a symbol of growth and rebirth, as they are highly fertile. By hanging onions on the door, Greeks are promoting fertility for the household, hoping that everyone inside experiences personal growth and rebirth in the New Year.
Vasilopita
Like most Greek families, New Years Eve/Day is often celebrated with a large family gathering, to bring in the New Year and commemorate the feast day of Agios Basil. At this time, a traditional Vasilopita is shared, which has a strong meaning in itself. Vasilopita is a sweet cake which contains a hidden coin inside, which gives good luck to the person who receives a slice with the coin.