Greece reopened the Acropolis in Athens and all open-air archaeological sites in the country to the public on Monday, after a two-month closure due to the coronavirus pandemic.
Greek President Katerina Sakellaropoulou, accompanied by Culture Minister Lina Mendoni, led the opening as one of the first to visit the ancient Greek monumental complex that sits on a rocky outcrop overlooking the capital.
"The Acropolis, a world monument, will now be able to continue inspiring with its marbles shining under the sun," Sakellaropoulou said after her visit to the ancient ruins.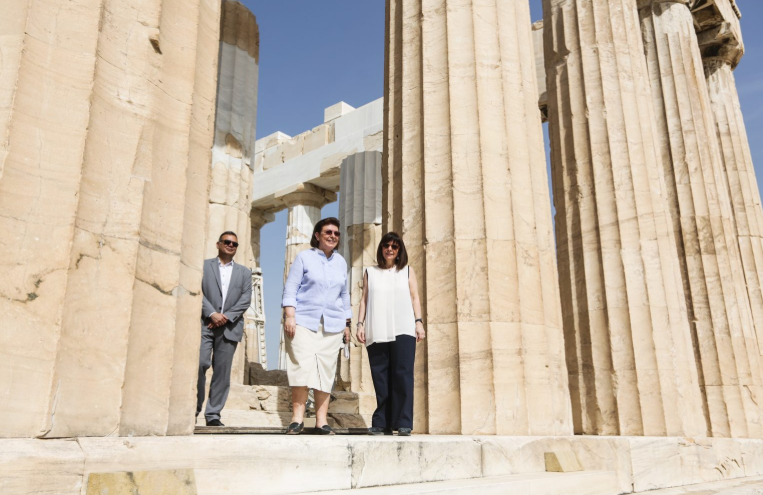 Archaeological sites are the first category of cultural sites in Greece to return to normal operations, followed by open-air summer cinemas on June 1, museums on June 15 and art events on July 15.
They will operate from 8 am to 8 pm and follow all the necessary safety measures, according to the instructions of the National Public Health Organisation (EODY).
These include keeping a distance of 1.5 metres between visitors, ensuring the maximum number of visitors per archaeological site, marking safe routes, separating entries and exits, and putting in place plexiglass divider panels where needed.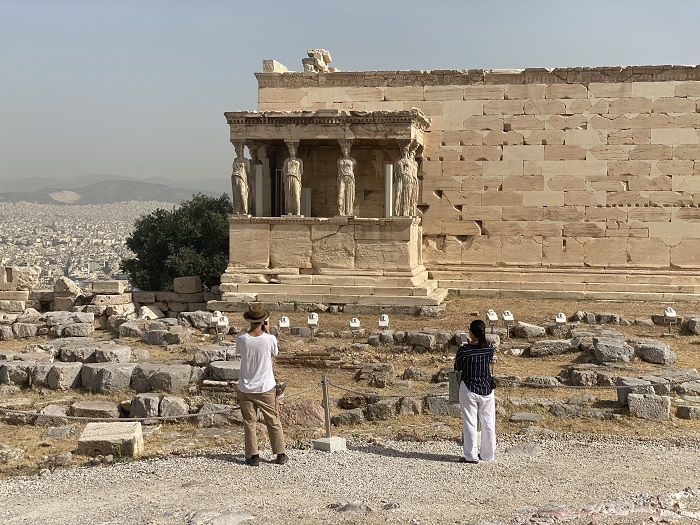 There will also be special rules for all restroom facilities at these sites, and the use of protective masks and alchohol-based antiseptic gels for disinfecting hands is recommended.
The move to reopen archaeological sites comes as Greek authorities want to kickstart Greece's vital tourism sector to lessen the economic fallout from the coronavirus pandemic.
READ MORE: Greek economy hit hardest by the coronavirus pandemic, EU says.