By Argyro Vourdoumpa, Chris Spyrou
More than 50,000 people from the Greek and the wider community who attended the Anzac Day service held at Melbourne's Shrine of Remembrance earlier today, embraced the opportunity to watch a group of Greece's pre-eminent ceremonial military unit -the Evzones- marching ceremoniously in their distinct costumes to pay their respects to the Anzac soldiers who fought during World War I and World War II.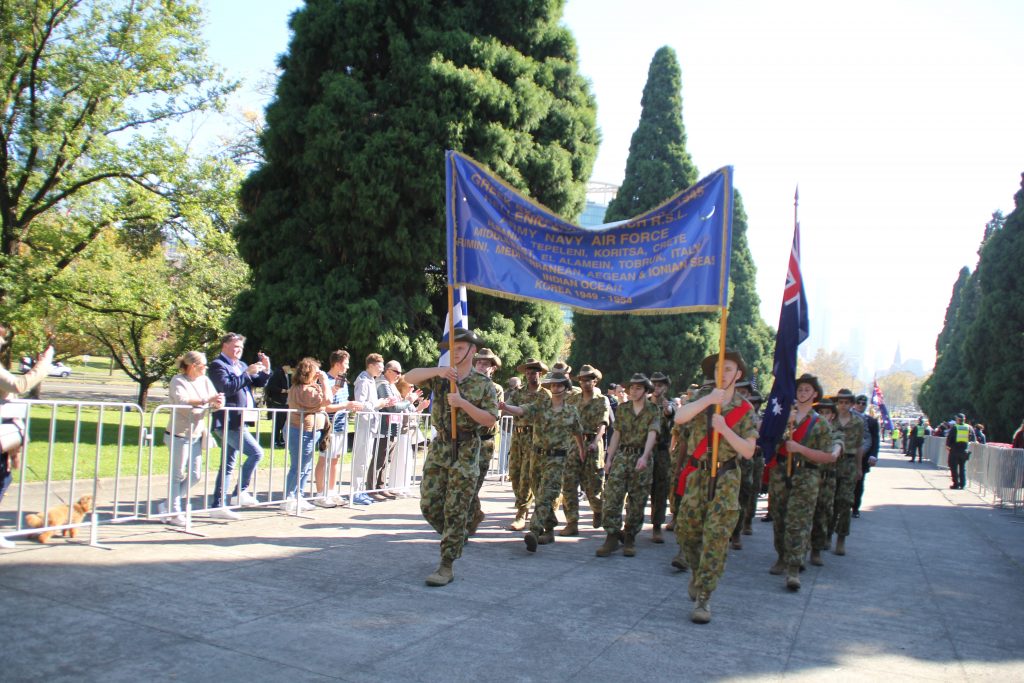 It was 107 years ago today that Australian and New Zealand soldiers landed on Turkey's Gallipoli Peninsula during World War I.
The Anzacs were defeated eight months later, after suffering great hardships and mass casualties. But their bravery has become an enduring symbol of military sacrifice.
This year also marks the 80th anniversaries of pivotal moments for Australia during World War II, including the bombing of Darwin, the fall of Singapore and the Kokoda Track campaign against Japanese forces in Papua.
"We are really happy the Evzones are here this Anzac Day to mark the occasion. Every time they come to Australia; they bring a little piece of Greece to the land we call our second home. We are very proud," a Greek language teacher told The Herald.
Today's service was the first in three years to welcome the general public, after the COVID-19 pandemic heavily disrupted the 2020 and 2021 commemorations. 
Young Melburnian Eddison Brown, marches annually with his school band, as a way to honour his late great-grandfather who fought in Germany and France during World War II but the presence of the Hellenic Presidential Guard gave this parade a more interesting spin.
"They were striking, they stand out," his mother said. 
For others, like Ukrainian veteran Alexander Anzac Day is a reminder of the atrocities of armed conflicts.
"What is happening in my country is not good. I know what war means and I wish peace for everyone."
READ MORE: Evzones set to arrive in Melbourne: This is where to see them