The President of the Governing Prefectural Committee of New Democracy of Australia, Thanasis Tsouhandaris, held several important meetings, during his recent visit to Greece. 
Specifically, he visited Prime Minister, Kyriakos Mitsotakis; Minister of Labor and Social Security, Adonis Georgiadis; Minister of Interior, Niki Kerameos; Government Spokesperson, Pavlos Marinakis; New Democracy organizational secretary, Stelios Kontadakis and the head of the Prime Minister's political office Saki Kypraiou. To these meetings, Mr Tsouhandaris was accompanied by Giannis Kallimanis, chairman of the Prefectural New Democracy of Sydney.
Speaking to The Greek Herald, Mr. Tsouhandaris referred to the purpose of his meetings, stating that they were "absolutely constructive and held high importance".
Of course, the topic of the vote of expatriate Greeks was not missing from the context of the discussions, an issue that he discussed with the Minister of the Interior, Ms Kerameos, who firmly stated that this is "a national issue that transcends all parties".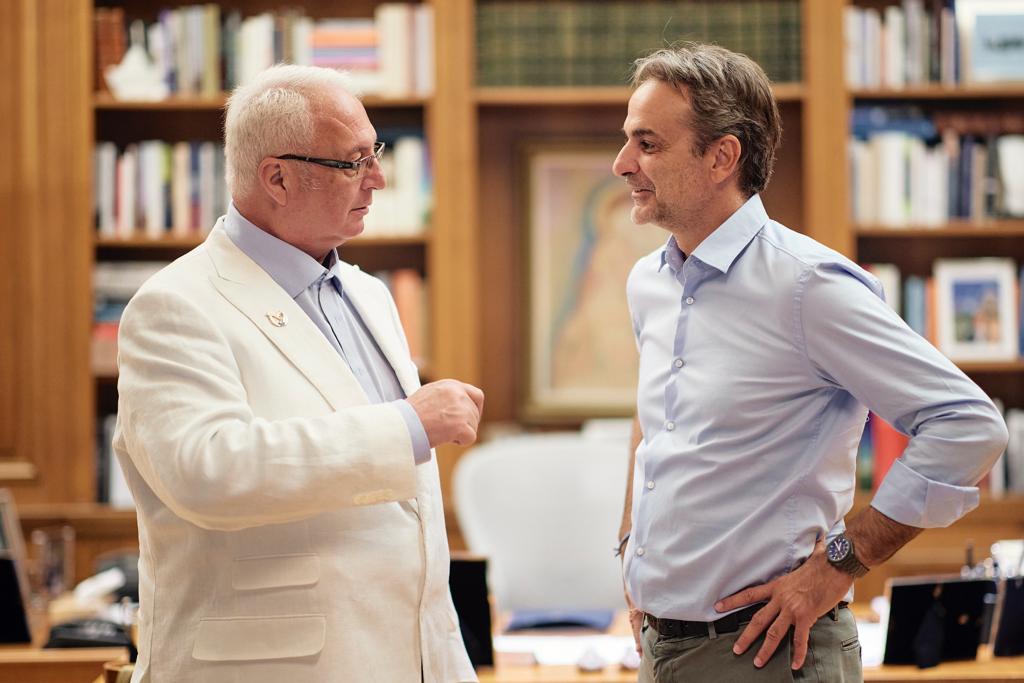 Mr. Tsouhandaris referred to the issue by emphasizing "Recently, in Parliament there was a historically important consensus on the vote of Greeks abroad, which will give in the next elections, the right to thousands of Greeks to exercise their right to vote and not just to a few dozen. I wanted to personally thank both Prime Minister Kyriakos Mitsotakis and the Ministers for their stance on the matter. In this way, Greek immigrants and Greek expatriates feel that they are given the right to vote wherever they are – in any part of the world, even in our distant Australia".
"The Prime Minister showed me once again that the expatriate is very important to him and we even discussed the possibility of his visit to Australia. Moreover, relations between Greece and Australia are excellent. This was proven in the recent visit of the Governor of Australia, David Harley to Greece in April. Of course, it will be a huge honour for us to see the Greek Prime Minister in Australia in the coming months."
During his meetings, Mr Tsouhandaris emphasised the important contributions of the Greek community in Australian society and the ties that have remained strong between the two countries through "hard work and a solid emphasis on culture."
"Prime Minister Mitsotakis, myself personally and my colleagues will work together to elevate this relationship. We aim to give Greek Australians everything they need to continue the vital work of our community."