The Cottage Kitchen, which was an initiative launched by St Nectarios Greek Orthodox Parish in Burwood last year, has received a second $5,000 Multicultural NSW Covid Community Support Grant.
The Kitchen came about at the start of the COVID-19 pandemic, when the parish board decided to provide free-of-charge home-cooked meals once a week to anyone in the local community who needed support, not just parishioners.
But since its humble beginnings in July 2020, when an initial $5,000 grant from Multicultural NSW made it possible to engage a caterer to get the Kitchen up and running, the initiative has grown significantly and is now in the hands of the Parish's Ladies Philoptochos.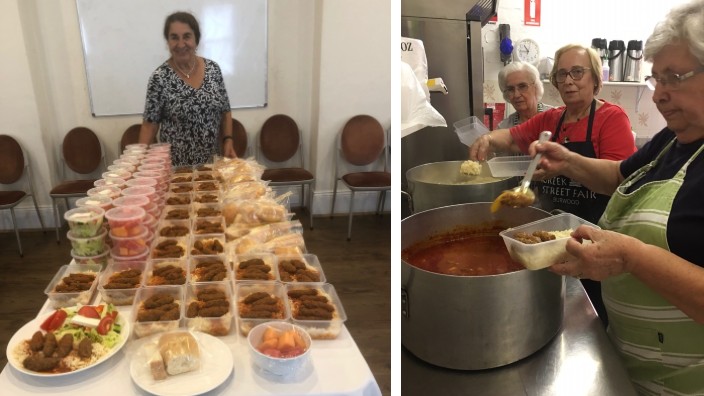 "Once the first grant had been used up, our Ladies Philoptochos decided to keep The Cottage Kitchen going themselves," Christina Efthymiades, Director and Board Secretary at St Nectarios Greek Orthodox Parish in Burwood, tells The Greek Herald.
"They volunteer to do all the meal planning, shopping and cooking and we've been covering the cost of ingredients through donations from October 2020 until today."
The Philoptochos ladies are now preparing about 80 generous-sized meals every Monday for collection at lunch time, or by delivery by our volunteers to those with mobility issues in the local area.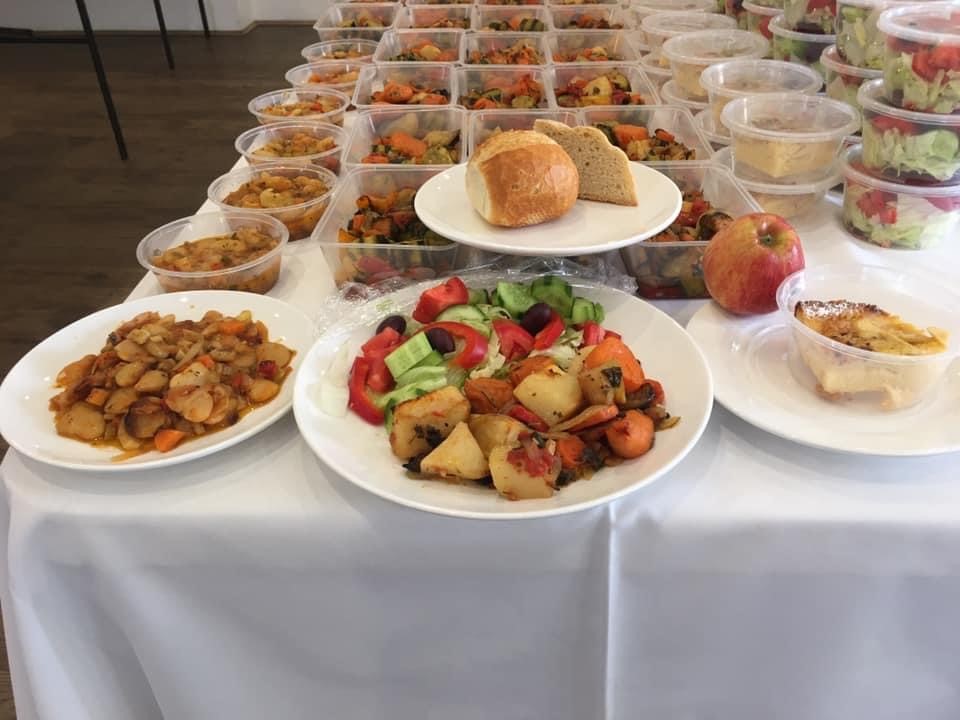 Ms Efthymiades says the second $5,000 Multicultural NSW Covid Community Support Grant towards the Kitchen will ensure the service remains viable in the future.
"These funds will support the work of our Ladies Philoptochos in delivering this vital service each week and bolster the program, which has been continuing based purely on donations," she adds.
"We are extremely grateful to Multicultural NSW for the $10,000 worth of Covid Community Support Grants received to date to support The Cottage Kitchen – the smiles on the faces of those who receive our meals are an amazing reward and we know we are delivering a real lift to so many people each week.
"Our thanks also to our tireless volunteers – shopping, cooking and delivering – who make this service possible."
The Cottage Kitchen operates every Monday with meals available for collection between 12noon and 1pm from 5 Burleigh Street, Burwood – or can be delivered to people with mobility issues in the local area. Enquiries can be directed to Christina Scalone on 0418 612 187.