They call themselves 'old blokes' but six Greek Australians and Sydney-based car enthusiasts aren't letting age get in the way of their five-day road trip across the NSW Central West to raise money for the Australian Cancer Research Foundation (ACRF).
The Greek Herald spoke with Marios Nearchou about his 'Old Blokes Driving for a Cancer Cure' road trip from this Thursday, April 20 and the upcoming fundraiser event on June 2 at Doltone House, Sylvania Waters. 
In the interview, Marios explained how he proposed the idea for a fundraising road trip to fellow Greek Australian classic car enthusiasts Harry Moustakas, Nick Harris, Michael Skyllas, John Assarapin and Bob Hickman. Together they developed a plan to make it happen and decided on the name – 'Old Blokes Driving for a Cancer Cure.'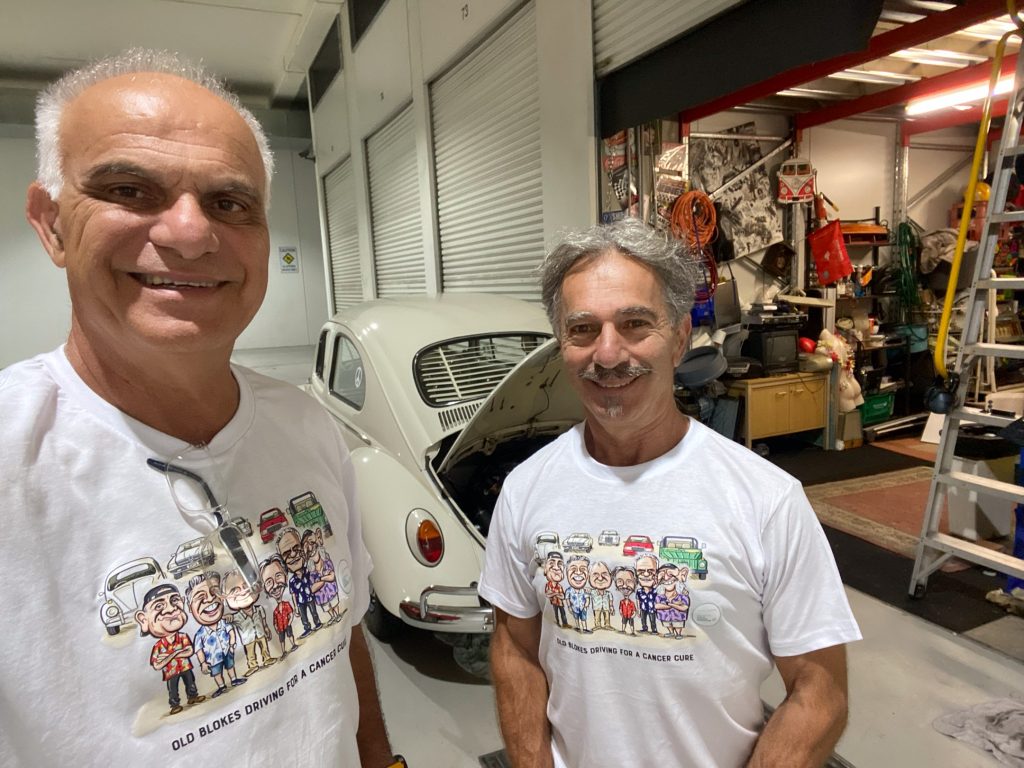 Since reaching out to friends, family, work colleagues and business people to be involved, the 'old blokes' have already raised over $24,000 for the ACRF.
Funds will also be raised along the road trip, which aims to bring awareness to cancer research and technology that can prevent, detect, and treat all types of cancer.
When we ask Marios why he is passionate about the cause and will be driving his 1966 cream-coloured Volkswagen Beetle to raise funds, his answer is personal.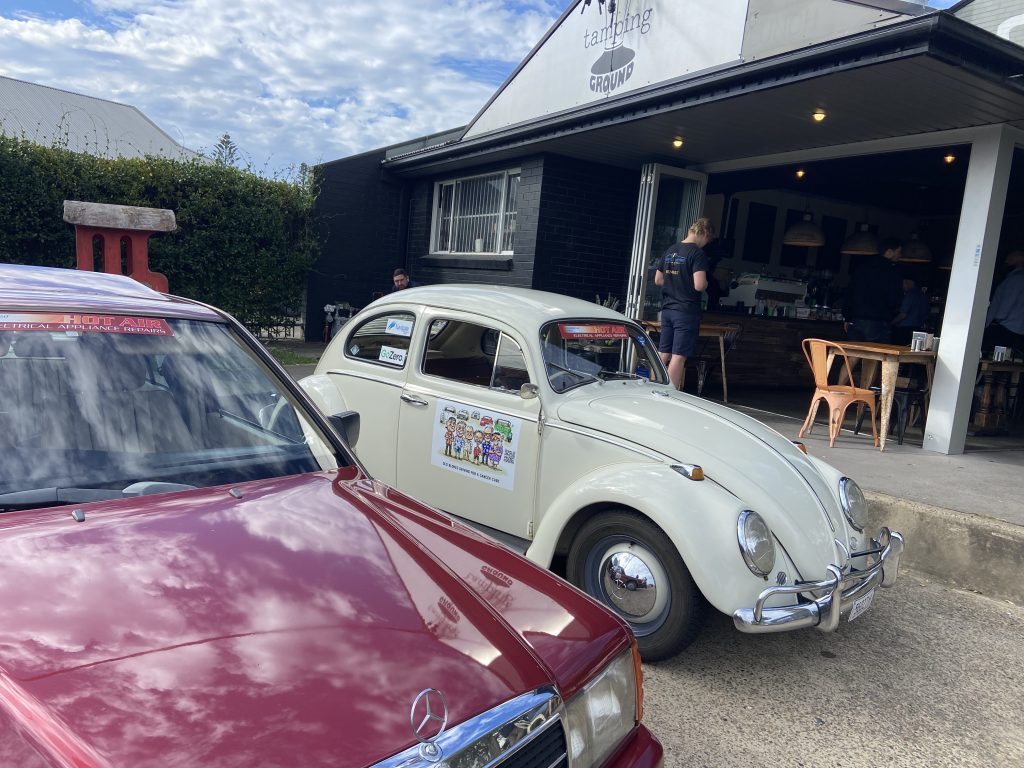 "My father and my father-in-law both passed away from cancer," Marios explains.
"Friends of mine and work colleagues have died from cancer. I've seen what's happened in the last 30 years and how much we have progressed and developed in finding different types of cures for cancer."
The ACRF provides scientists with the technology and equipment to improve cancer research and treatments. All proceeds from the road trip will go directly to the cancer foundation.
Marios says he's lucky the fundraiser is being supported by good friends, family and businesses.
"I'm passionate about the fact that we can make a difference. I know what I'm doing might be a little bit of crumbs, but those crumbs make up a slice, and that slice makes up a loaf. And I believe people like myself can make a difference," he concludes.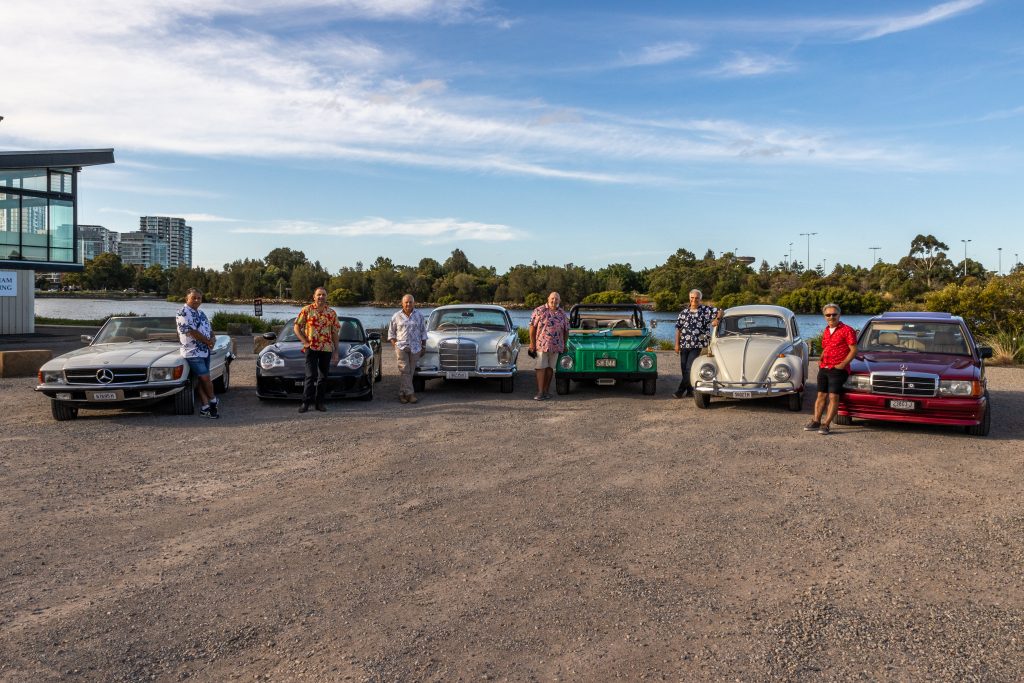 Road trip details:
The road trip will start at Richmond McDonalds on Thursday, April 20 at 8.15am with the 'old blokes' driving to the rural NSW town of Orange, before setting off to Bathurst via Bilpin. They will be spending two nights in Mudgee via Forbes and Parkes and one night in Lake Macquarie. 
The five Greek Australians have openly invited the public to join them on the first leg of the drive, followed by a sausage sizzle at the Bathurst Motor Racing Museum. Anyone is welcome to attend and can check out the convoy of classical cars from Mercedes, Porsches to Marios' 1966 cream-coloured Volkswagen Beetle.
Marios and his comrades will also hold 'Cars and Coffee' meetups at the Cowra Japanese War Memorial Museum and Gardens at 10am on April 21 and at the Lake Macquarie Yacht Club on April 24 at 10am.
Following the road trip, the 'old blokes' will hold a special fundraiser event to achieve the goal of raising $50,000 for the ACRF. The event will include Greek music and will be held on Friday, June 2 at Doltone House in Sylvania Waters from 6.30pm. Tickets are $145 (including a three-course meal, beer, wine, soft drinks, coffee and tea). To buy tickets please email: oldblokesforcancer@gmail.com
If you would like to support these 'old blokes' and their road trip, you can visit: https://bit.ly/3UPvXfx