Saint Nectarios Greek Orthodox Parish and Community of Burwood and District celebrated 70 years since the Translation of the Relics of their Patron Saint, which took place on September 3, 1953.
The event held in Sydney on Sunday, September 10, was officiated by Archbishop Makarios of Australia and was attended by the Consul General of Greece in Sydney, Yannis Mallikourtis; the Mayor of Burwood, John Faker; Member for Strathfield, Jason Yat-sen Li; Member for Drummoyne, Stephanie Di Pasqua and Member for Reid, Sally Sitou, among others.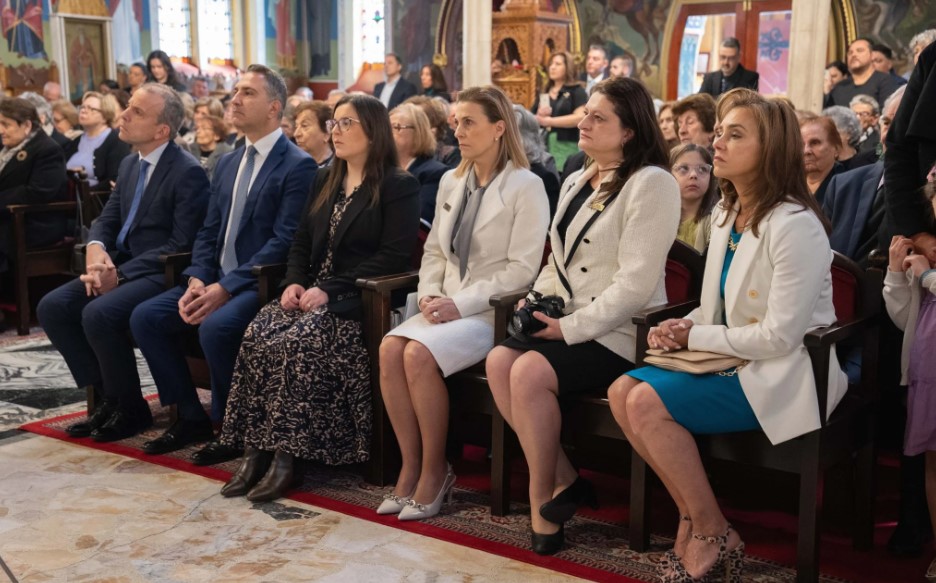 The Archbishop officiated at the Matins Service and presided over the festive Divine Liturgy. During his liturgy, he spoke about the life of Saint Nectarios and offered words of spiritual edification to the large congregation.
He ended by expressing his satisfaction with the work taking place at the Parish and Community of St. Nectarios Burwood and warmly congratulated the President, Penelopy Kioussis, and the members of the Board of Directors.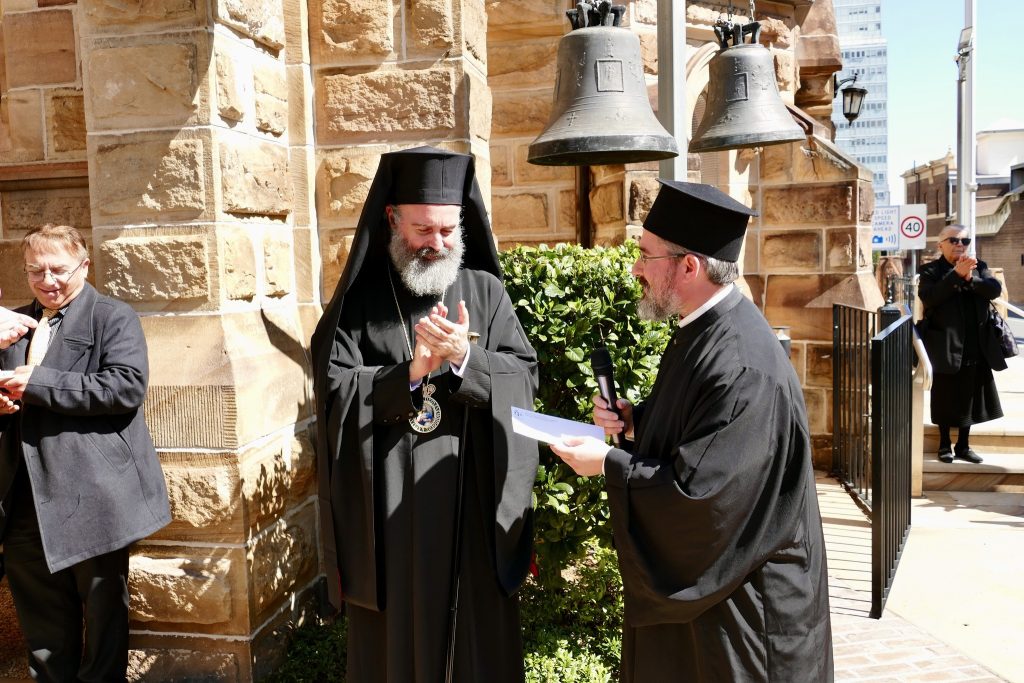 The Parish and Community presented a $2,000 donation towards the upcoming International Bioethics Conference to be held in Crete on October 1, 2023. Archbishop Makarios has been appointed as President of the Synodal Committee on Bioethics, as well as the President of the Inter-Orthodox Committee on Bioethics.
The service was followed by a special morning tea in the Church courtyard for all attendees. The Parish and Community also offered a special gift to attendees, which included a key ring commemorating the 70th anniversary, a printed icon and a vial of Holy oil.