The St Nectarios Greek Orthodox Parish and Community of Burwood and District celebrated its 50th anniversary with a Luncheon and Service Awards on Sunday, November 6 at Le Montage in Lilyfield, Sydney.
The parish's 50th anniversary was officially marked in 2020 but some celebrations were postponed for two years due to the COVID-19 pandemic.
The luncheon was attended by over 200 parishioners and officials including Archbishop Makarios of Australia; the Consul General of Greece in Sydney, Ioannis Mallikourtis; Chris Rath MLC, representing the NSW Premier Dominic Perrottet; Member for Strathfield, Jason Yat-Sen Li MP; Member for Canterbury, Sophie Cotsis MP; Member for Reid, Sally Sitou MP; the Mayor of Burwood, Cr John Faker; and the President of the St Nectarios Parish and Community, Penelopy Kioussis; among many other politicians, clergy and representatives of Greek community organisations.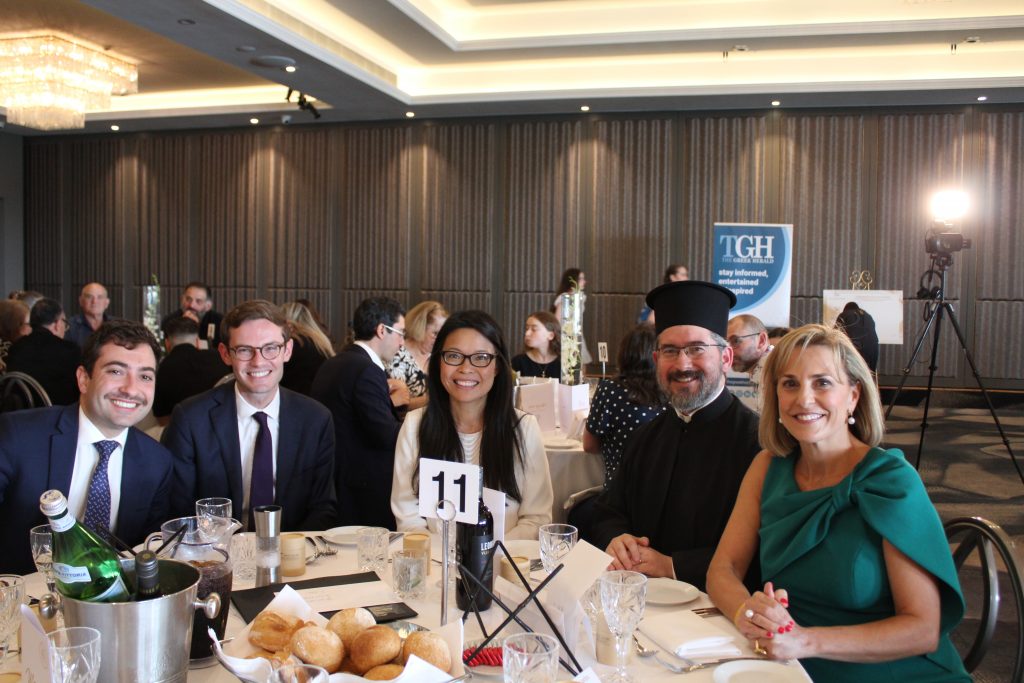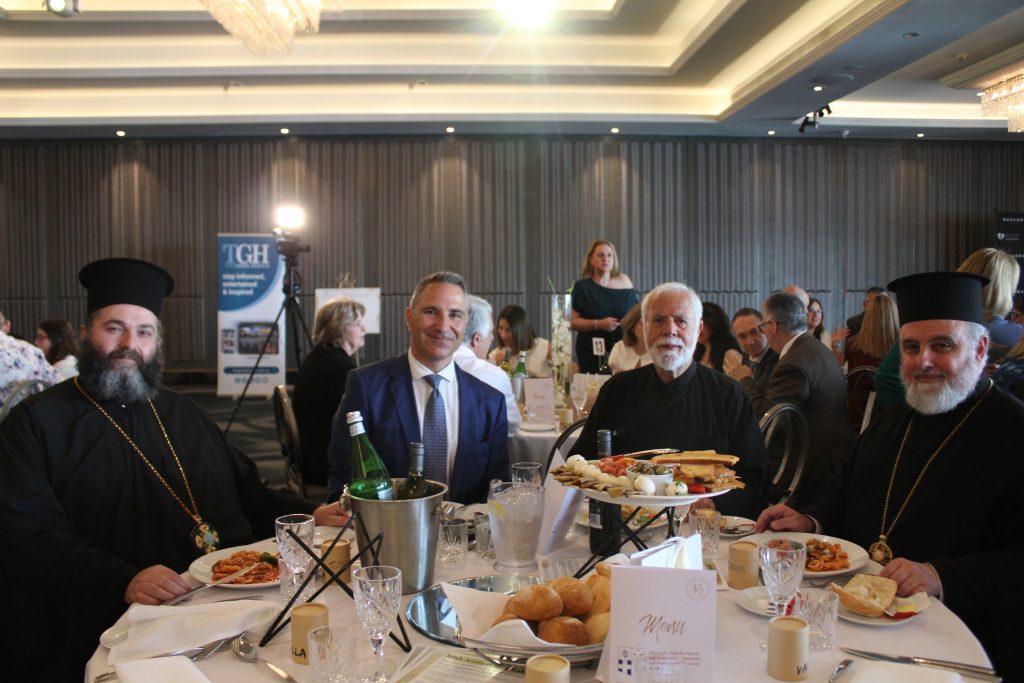 The Nassibian Dancers, choreographed and directed by Secretary of the Parish Board Christina Efthymiades AM, opened the event with a special dancing performance called 'May the Dances Never Stop.'
Emcees Themis Kallos and Ms Efthymiades then welcomed everyone to the event and asked Demi Kioussis and Diandra Minas to light a memorial candle in honour of parishioners who have passed away. This was followed by a minute's silence.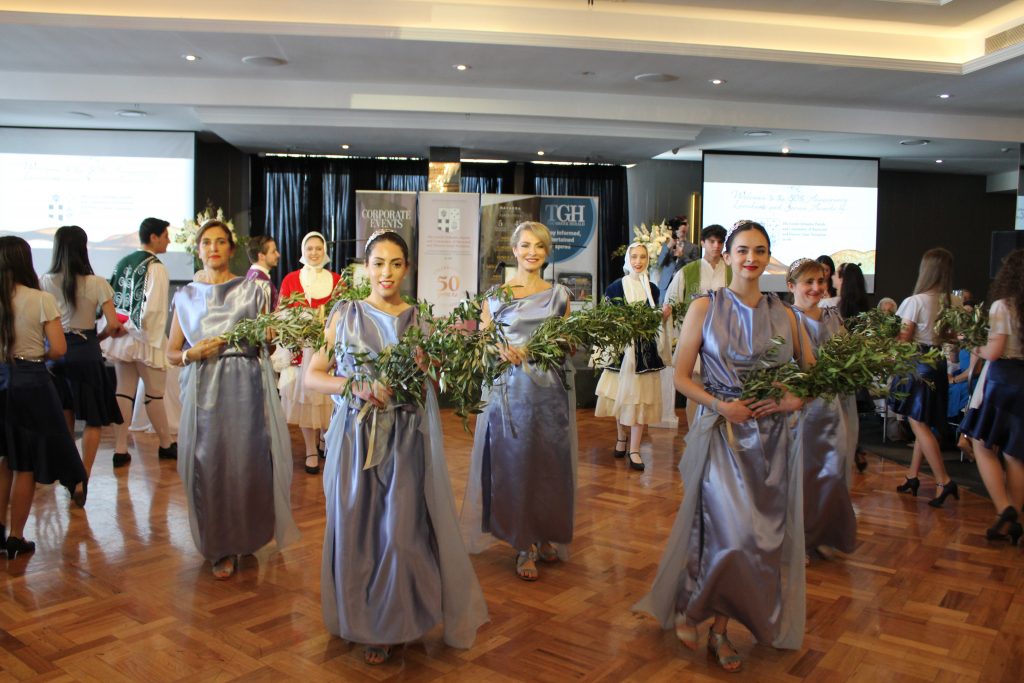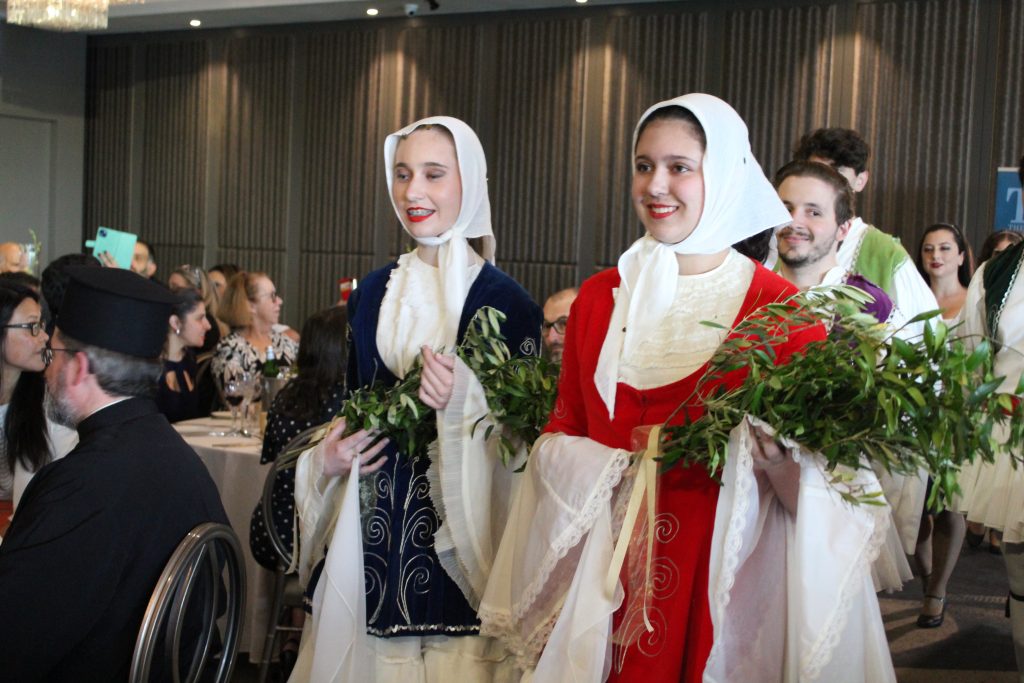 Throughout the event, there were a number of videos played including one containing messages from Members of Parliament and Mayor's, as well as one about the history of the parish and how they celebrated their 50th anniversary in 2020.
Young students from the St Nectarios Greek School also recited extracts from St Nectarios' Odes to the Most Holy Theotokos and Ever-Virgin Mary. The Australian Hellenic Choir gave a resounding musical performance.
Lucky door prizes such as a $250 gift voucher from the Dedes Waterfont Group and a $150 gift box of roses from Mr Roses were won on the day as well.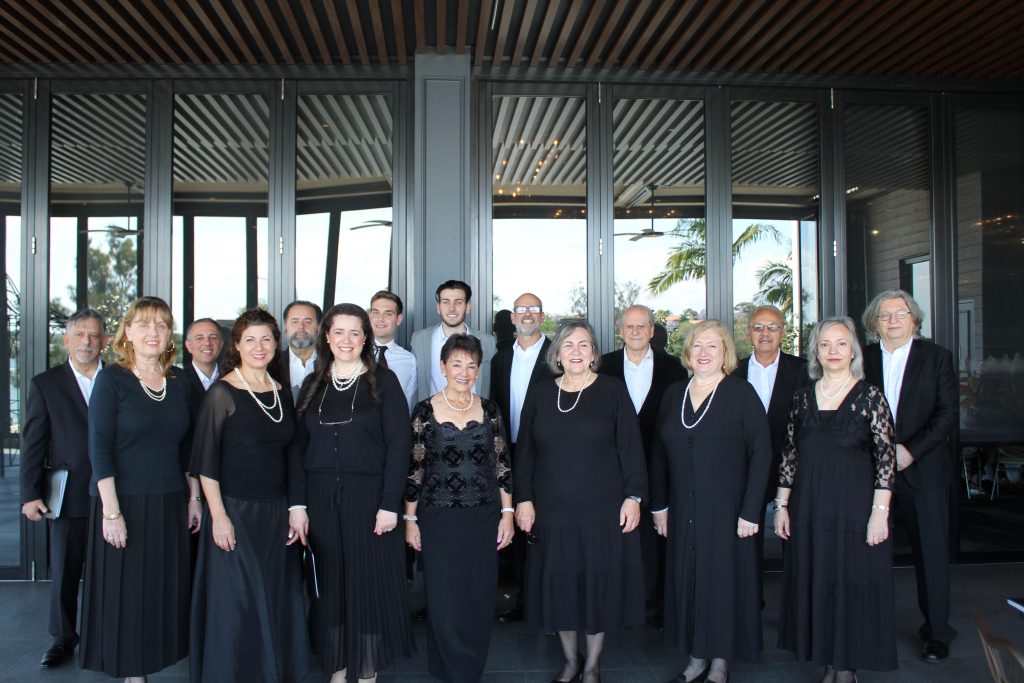 The 50th Anniversary Keynote Speech was read out by Greek School teacher for over 40 years and former Principal of the parish's Greek language school, Catherine Christogeorge, in Greek and by Parish President, Ms Kioussis, in English.
In her address, Ms Kioussis spoke about the recent restorations of the St Nectarios parish building and said: "It is now shining brightly in all its glory, ready to face the next 50 years."
"I can proudly say that we have fifth generation in the St Nectarios parish and I pray that our strong connection with this parish continues in the years to follow," Ms Kioussis added.
Official speeches by Mr Rath, the Consul General, Archbishop Makarios and parish priest, Father George Liangas, were also given.
In his speech, Mr Rath spoke about the important role the St Nectarios parish plays in the multicultural community that makes up NSW.
"This Greek Orthodox parish has been a place of community, faith and service. The tapestry of our state's culture has a rich Greek thread running through it and your parish and community has been such an important part of that for 50 years now," Mr Rath said on behalf of the NSW Premier.
The Consul General also gave a small speech and said that although he is new to Sydney, he has been made aware of the Burwood parish's contribution to the "Greek presence and activity" in the area.
In his speech, Archbishop Makarios congratulated St Nectarios Burwood on celebrating 50 years and acknowledged the "tireless dedication" of the late Archimandrite Father Ezekiel Petritsis, as well as former parish priest, Father John Kapetas, and Father George.
Father George was the last to officially give a speech and thanked everyone who has helped him in his duties as parish priest. He also spoke of the future of the parish and how although it "may not be a migrant church soon," it will continue to bear "spiritual fruit."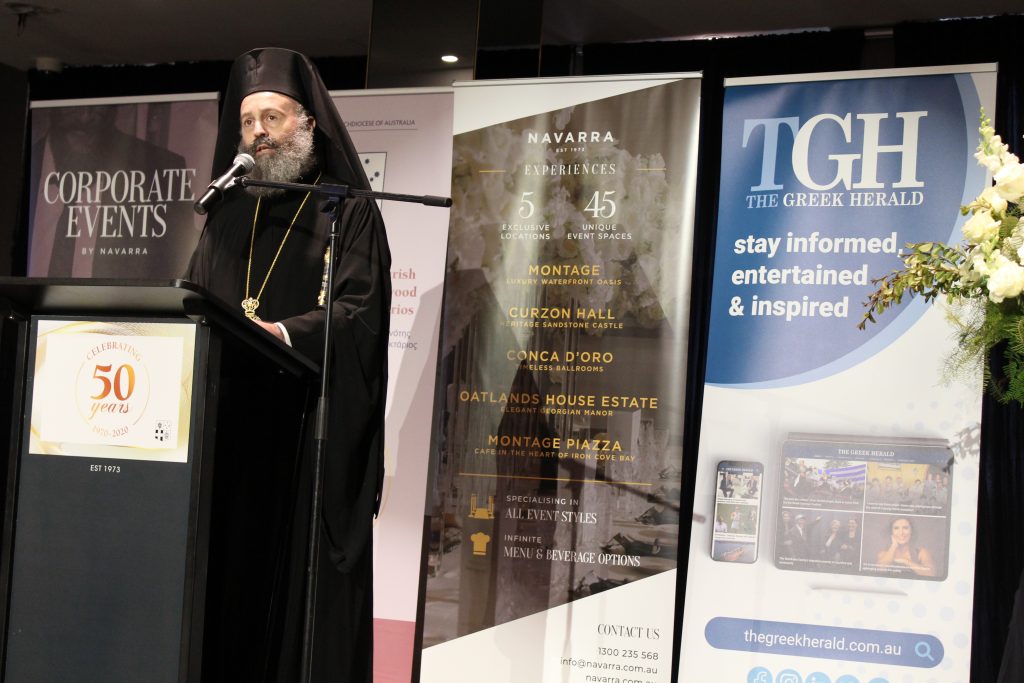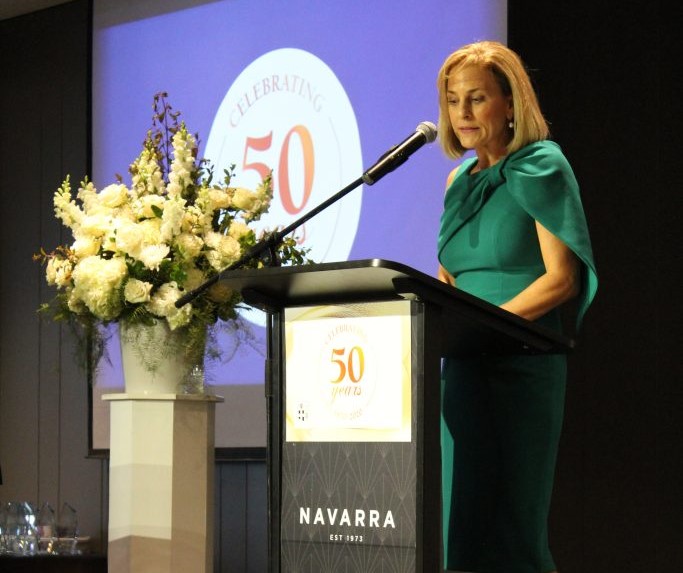 These official proceedings were followed by a number of award presentations on the day.
Archbishop Makarios presented Father John and Father George with plaques for their service, before the Service Awards were handed to dedicated volunteers who had supported the parish for over 10, 15 and 25 years.
The event concluded with the cutting of the 50th anniversary cake and Greek dancing to music by Tassos Lambrou on the bouzouki and George Lambrou on the accordion.
When The Greek Herald asked parishioner, Harriet Fotaras, what she thought of the luncheon and why it was so important to celebrate the parish's 50th anniversary, she summed it up nicely: "It feels like you're part of a family. That's what makes our church so special."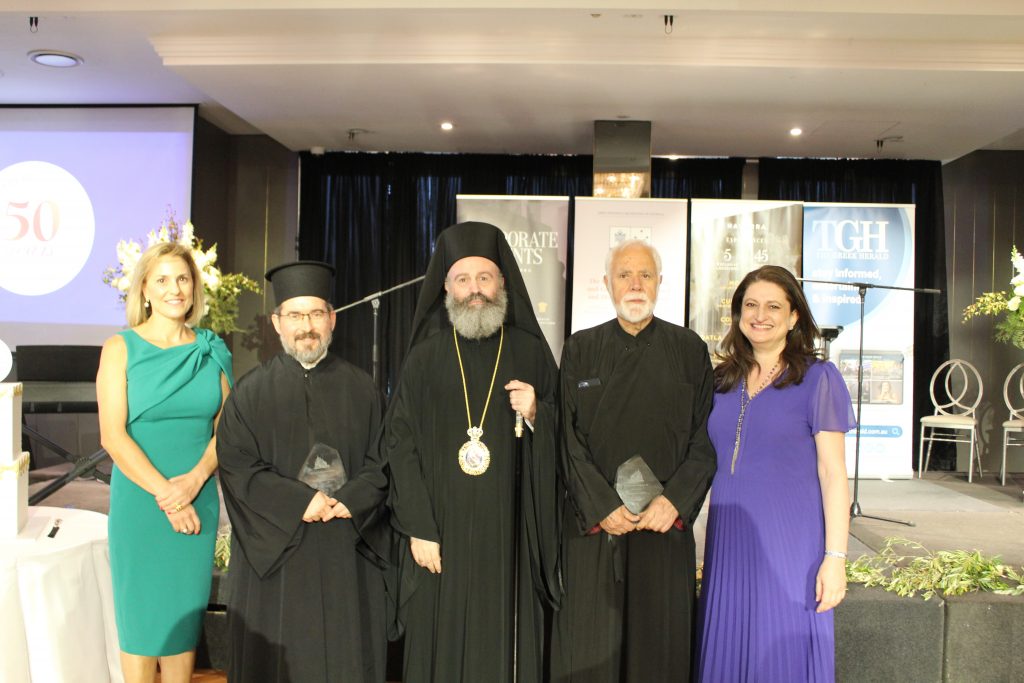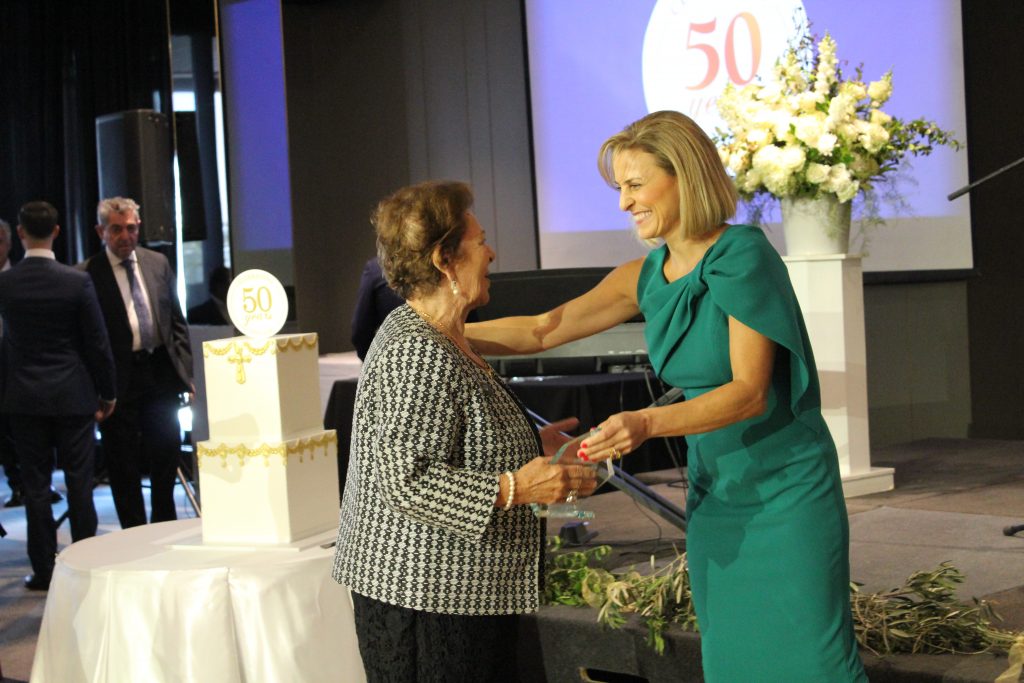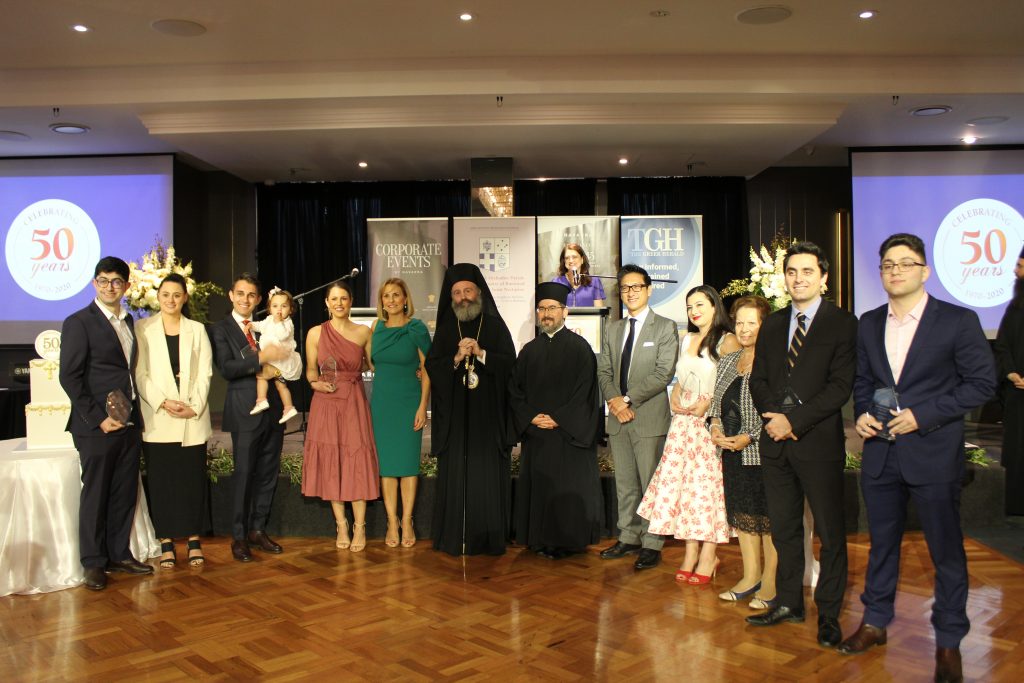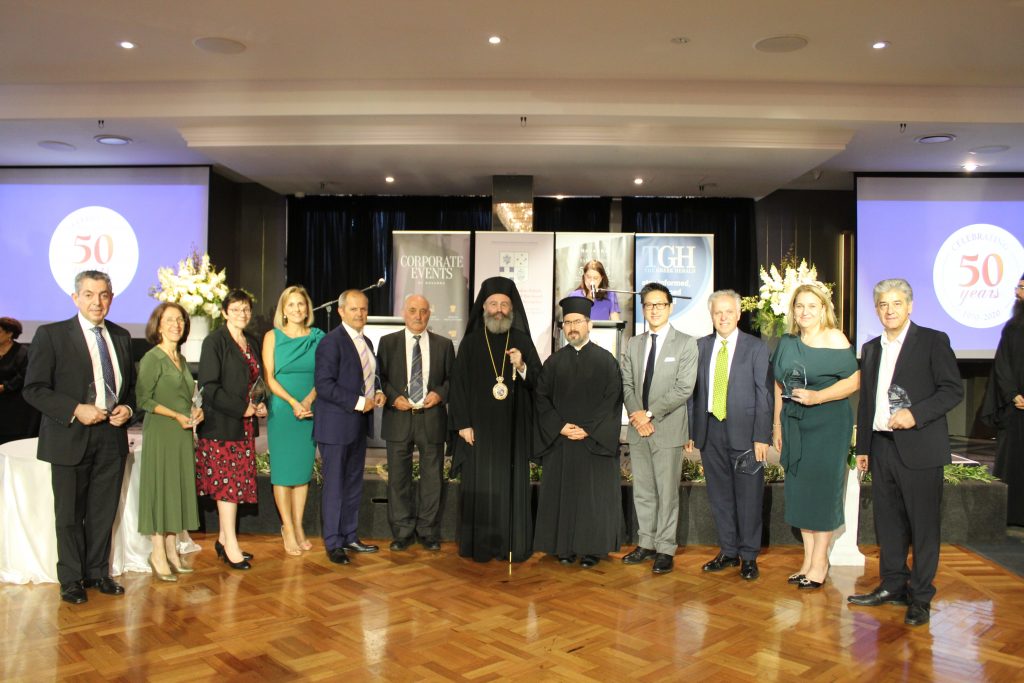 *All photos copyright The Greek Herald / Andriana Simos.