The Pan-Macedonian Association of New South Wales kick-started its 40th Dimitria Festival on Sunday, September 1 with a Doxology and Artoklasia service at the Resurrection of Our Lord Greek Orthodox Church in Kogarah.
The Association also held a memorial on the day to mark the 110th anniversary of the Liberation of Macedonia from the Ottoman Empire. The services were presided over by Bishop Chrostodoulos of Magnesia and the Father Athanasios Giatsios.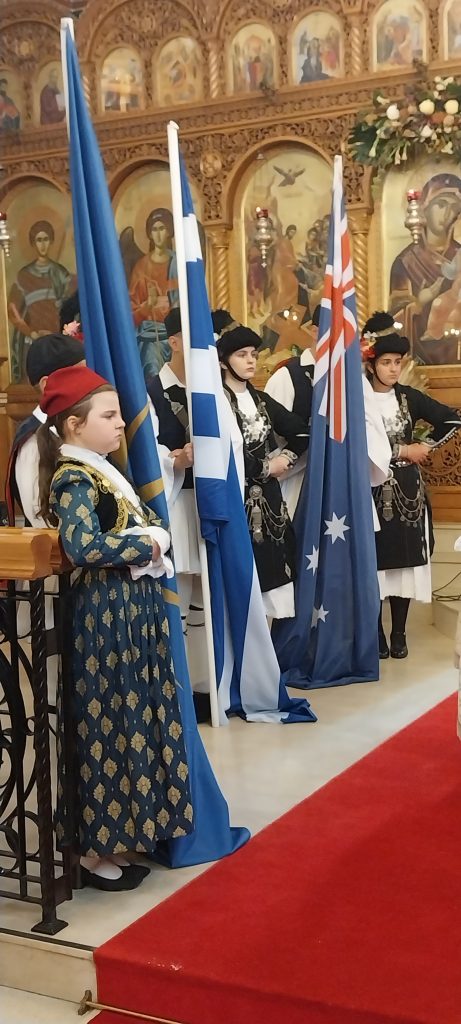 Around 40 people attended the services, including the Association's President Anastasia Karakominakis, Secretary Costa Dantos, and committee members Jenny Kaporis, Nick Fassoulas, Paul Tsanis and John Kouklidis.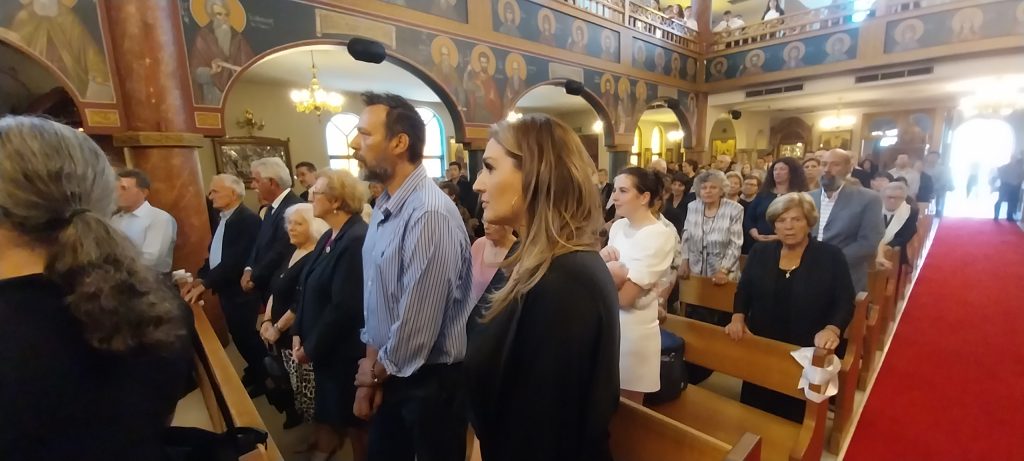 Youth from the Aristotelian Academy of Greek Dance by Taki and Stavroula Papapetros were also present and dressed proudly in traditional costumes.
On the day, it was announced that the Association will be donating an icon of St Demetrios to Kogarah church.
The Pan-Macedonian Association of NSW will be holding a Dinner Dance on Saturday, October 28 at the Hermes Lounge in Kogarah. All money raised on the night will be donated to the St George Hospital in Kogarah. For more details, please contact Costa on 0451 416 191.