The NSW Minister for Multiculturalism, Mark Coure MP, made a special mention of The Greek Herald in Parliament recently during a speech about the importance of community media and how they contribute to the country's multicultural tapestry.
In his speech, Minister Coure acknowledged the national mullticultural and multilingual broadcaster but also paid tribute to non-mainstream, independent community media outlets saying that they "provide incredibly important information for culturally and linguistically diverse groups in New South Wales and across Australia."
Having visited several community media outlets since he took on the Multiculturalism portfolio, Minister Coure turned to his recent meeting with the team at The Greek Herald and described how the paper has "evolved into an important part of the Greek community in NSW" since its humble beginnings 96 years ago.
"Often when I am out and about in local communities and I stop at a cafe in the likes of Brighton-Le-Sands, Earlwood, Mortdale or Blakehurst, I will see a copy of The Greek Herald on a table, showing visible signs of having been read a number of times. That is a testament to how much people in the community value The Greek Herald," Minister Coure said.
"It covers local, overseas and community news, and carries classified advertising, TV programs and sports
results. Beyond that, the paper is relied on heavily by many older Greek Australians, who find it a great way to stay informed and connected with what is happening in their community."
Mr Coure then praised The Greek Herald team for their recent innovations to the paper's business model including our increased online and social media presence.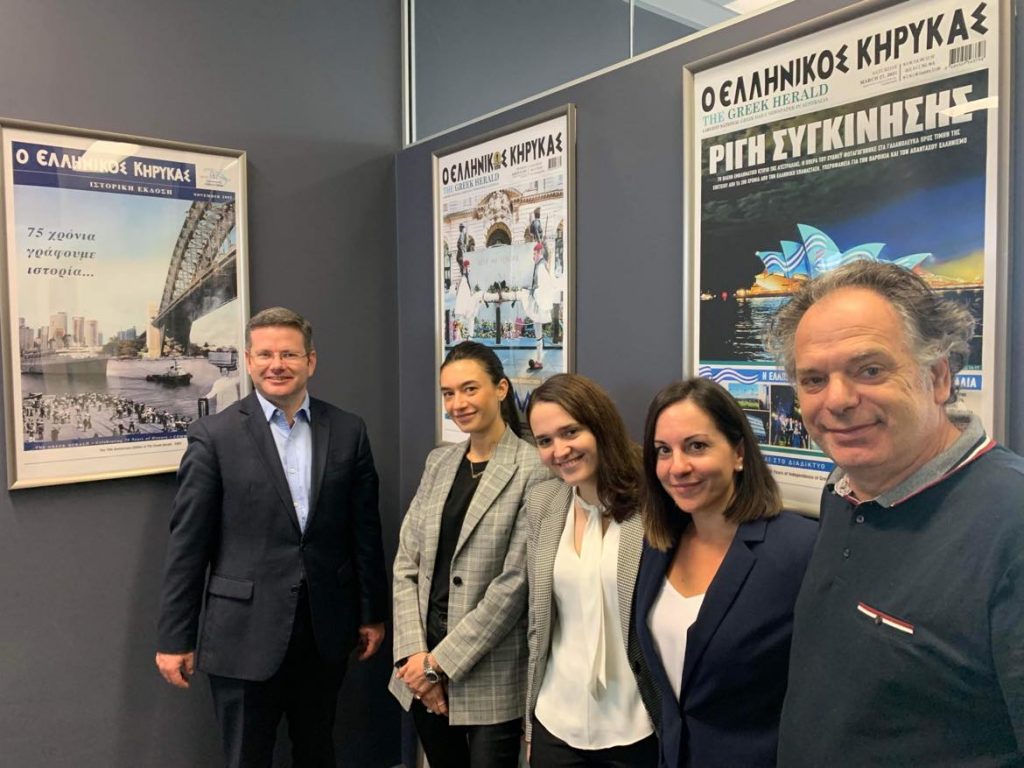 "That has enabled them to expand their readership beyond their traditional base. Now it is a paper that younger people can enjoy online, so future Greek Australians will continue to read the paper for many years to come," Mr Coure said.
From here, the Minister for Multiculturalism spoke about how ensuring multicultural media is relatable to the younger generation is important as it allows them "to have a greater connection not only with their cultural heritage but also with their language."
"I feel it is incredibly important that we empower everyone to speak a second language, and using the media is one way people can do that," Mr Coure concluded.
"I cannot praise our multicultural media and its place in our rich multicultural society enough. I thank each and every provider for the role they play in keeping communities in New South Wales safe and informed."