By Mary Sinanidis.
There are deep wounds left in those who are uprooted.
Deprived of the opportunity to live and die in the place where they and their ancestors were born, they lose a part of themselves and yearn for a sense of belonging that is never fully satisfied. This yearning was evident on celluloid at the Imvrian Society of Melbourne's presentation of two screenings at the Shirley Bourke Theatre of Kingston on Saturday: 'Kayikaki' Gokceada Belgesel and Life after Life – the Greeks of Istanbul.
On screen, Greeks of Turkey spoke of the pain of displacement as sighs and nods rose from the audience who recognised scenes from their homeland. At the theatre's foyer, the motif continued as did the yearning and recollection.
Newcastle-based Turkish academic/historian, Dr Gonul Bozoglu, who created the films with Cem Hakverdi, is carefully piecing together the fragments, one story at a time, and painting more pictures through artefacts, photos and footage. As part of her work at Newcastle University she is developing online "memory maps" which the documentaries presented are part of.
In a Q&A with George Xinos, Committee member of the Imvrian Society of Melbourne, she spoke of her work with the disappearing communities.
"The first thing you see in Taxim Square is the Greek Orthodox Church of Agia Triada, and when you walk around those streets you see Greek schools like Zappeion, Zografeion so it is kind of invisible and this is interesting because these (buildings) are there and you pass them every day," Dr Bozoglu said regarding the start of her curiosity to explore the Greeks of Turkey and "bring back those memories in a way."
"I spent a lot of my childhood in the West of Turkey where you also see a lot of other Greek heritages and empty houses that were left by them. I was a bit curious of who these people are, always around you but not with you."
These Greeks scattered around the globe and their trauma is intergenerational.
Mr Xinos told The Greek Herald that it has not been easy to move on from the devastation caused to his village, Schinoudi, where 2,500 inhabitants fled for their lives following the implementation of the Program of Dissolution and Turkification. An open prison placed beside the village meant inmates were free to roam during the day, plundering and wreaking havoc.
"I feel a guilt for not taking a stronger interest earlier in life," Mr Xinos said, adding that he had read books but hadn't explored the personal stories.
"Over time, for me at least, as I explore the past of this community, I feel that there is a transition from an unending feeling of trauma and loss to that of discovery. All sorts of discovery. Of people travelling between the surrounding islands and Asia Minor coast for commerce of the time, people ferrying livestock to Samothrace or transporting timber and bricks from eastern Thrace, of people migrating between these places and intermarrying."
He said that there are many connections and so much shared heritage that his initial views that the community was somehow "isolated and forgotten" have shifted, especially after researching the music of the area and finding links connecting the wider region.
As for those currently living in Turkey, Dr Bozoglu admitted that it "is an aging, a diminishing community" at risk of disappearing. "It's going to disappear. Yes, we know that, but we can't just watch that," she said.
"We really have to listen to these people. That's why it was really important to include their voice in the film."
The documentaries share the personal stories of the Rum (Greek) population of Istanbul, touching upon the latent force of the historic state persecution, ruinous taxes and forced labour for religious minorities, the 1955 pogrom and the 1964 expulsion of Greeks.
It is hoped that through these stories, community members will be able to make peace with their memories of loss and displacement. There are stories like that of the gentleman who is driven to honour his promise to bury his parents in Istanbul with their ancestors.
For Dr Bozoglu, the stories are a shared history. "You can't really separate if you are Greek or Turkish. We are from the same country and are related in some ways to this heritage, and of course the feature of this community," she said.
"This heritage is important to me, and I don't want this community and heritage to be lost. I can't distinguish this is Greek, this is Turkish. It doesn't work like that."
As Dr Bozoglu struggles to map and keep alive the memories of Greeks from Turkey, Mr Xinos – as a president of a community group – is fighting his own battle to "find relevance to new generations that weren't born in or lived in provinces" which community groups set up by early migrants represent.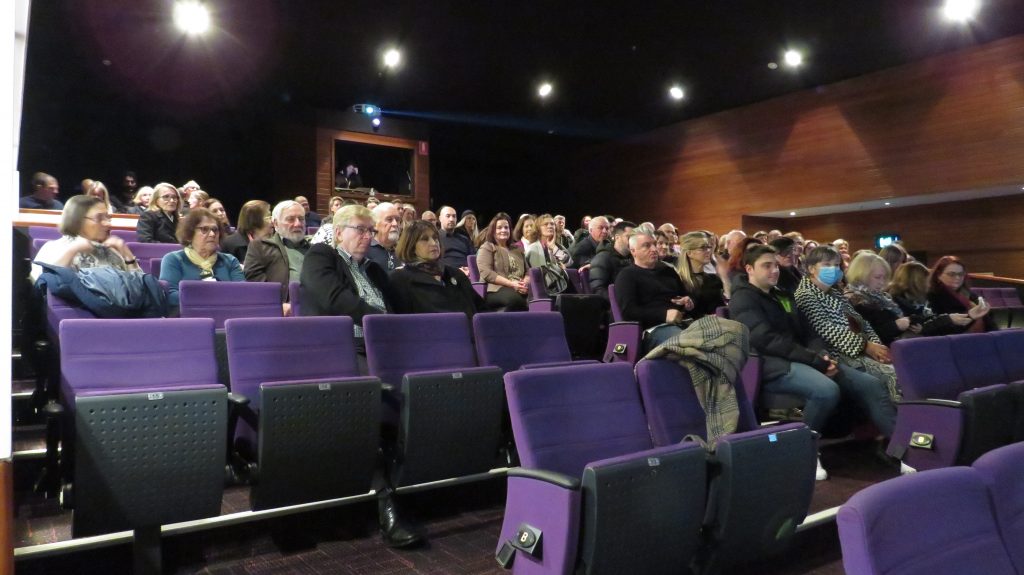 "I think most of us are facing an uncertain future and there is much to explore and examine to help us find a path forward," he said.
"Ours of course does have an additional layer of complexity. Most of us don't have a home to return to as the other Greek communities in Melbourne do. We have also been immersed in a story of grief and loss our whole life, so many of the younger generation also see the story and our connection to the place as something best left to the past. For this reason, many have never travelled back or have made maybe a solitary trip, almost as some form of closure to the difficult stories we grew up hearing."
With Turkish people like Dr Bozoglu helping, Mr Xinos hopes for a revival.
"Since the Nineties, there has been far more room for minorities like ours to find voice in Turkey. This period coincided with the economic downturn in Greece, and Imvros has seen a return of at least a small portion of its former inhabitants looking to make a life there again," he said.
For the Imvrian community of Melbourne, Mr Xinos is also seeking a revival by offering different perspectives to ensure the group's relevance to the younger generations.
The screening of the film, produced by Turkish filmmakers in Turkey with Greek subtitles, along with work with historian Jim Claven to present a photographic exhibition of the role Imvros played in the Gallipoli campaign – a heritage shared by Greece, Turkey and Australia – will help draw more people to the community group.
"While we all grew up in Australia hearing and learning about the importance of the Gallipoli story, none of us were ever told that Australians were stationed on our island, that the main bakery providing bread to the troops on the peninsula was baked where our grandparents resided, that the commander was stationed there along with a hospital and an airstrip, that Australians found a resting place among that of our own ancestors," Mr Xinos said.
"I feel that we are the inheritors of this story, and, with this, it is our responsibility to share it with a broader audience," he said.
Just as Stelios Berberis, who has now relocated to Imvros as an educator, tells us in the film that it is our generations responsibility to preserve the islands traditions and heritage.