Dr Emily Hulme, Lecturer in Greek Philosophy at the University of Sydney, will deliver a lecture titled "Must one have a beard to be a philosopher? Women and ancient Greek philosophy" at the Greek Centre, on Thursday 28 September at 7:00 pm, as part of the Greek History and Culture Seminars offered by the Greek Community of Melbourne.
While philosophy usually focuses on the study of abstract and universal questions, the philosopher has often been imagined in a very specific physical form: an erudite man of a respectable age—and, as put by the Roman author Lucian, "above all else he should have a long beard that would inspire confidence in those who…[seek] to become his pupils" (Harmon trans). Yet women have been part of the history of philosophy from the beginning.
This presentation will provide an overview of current work on the contributions of women to Greek philosophy. This includes women who participated directly in philosophical schools—such as Epicurean and Pythagorean women—as well as women like the poet Sappho and the midwife Phaenarete (Socrates' mother) who were cited as intellectual inspirations by male philosophers. We'll also touch on related topics, including arguments for the equality of women in the ancient world, the history of misogyny, the social conditions of women's labor in antiquity, and where (after all) the image of the philosopher as a man with an impressive beard came from.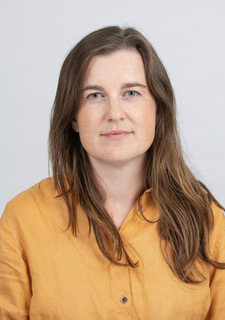 Dr Emily Hulme is a Lecturer in Greek Philosophy at the University of Sydney. She previously held an appointment as the Seymour Reader in Greek History and Philosophy at Ormond College/The University of Melbourne. Her research interests include Plato's epistemology and ethics, philosophy of language from Parmenides to the Stoics, and arguments concerning the status of women in the ancient world.
Event Details:
Date: Thursday 28 September 2023
Time: 7:00 pm
Venue: Mezzanine Level, The Greek Centre, 168 Lonsdale Street, Melbourne