At 100 years of age, Louis Ampoulos is full of life, love and laughter. When we sit down for our exclusive chat, along with his daughter Vicky and wife Panagiota, they tell us just how full of life he really is.
"In the last few months, he's started using a μπαστούνι (walking stick) but having said that, I arrived today and saw him at the front holding the μπαστούνι up in the air and walking. So when he has good days, he just has it for decoration," Vicky Ampoulos tells The Greek Herald with a laugh.
Louis himself jumps in to add that he still feels 'young at heart' and cheekily begins to detail his incredible 100 years of life.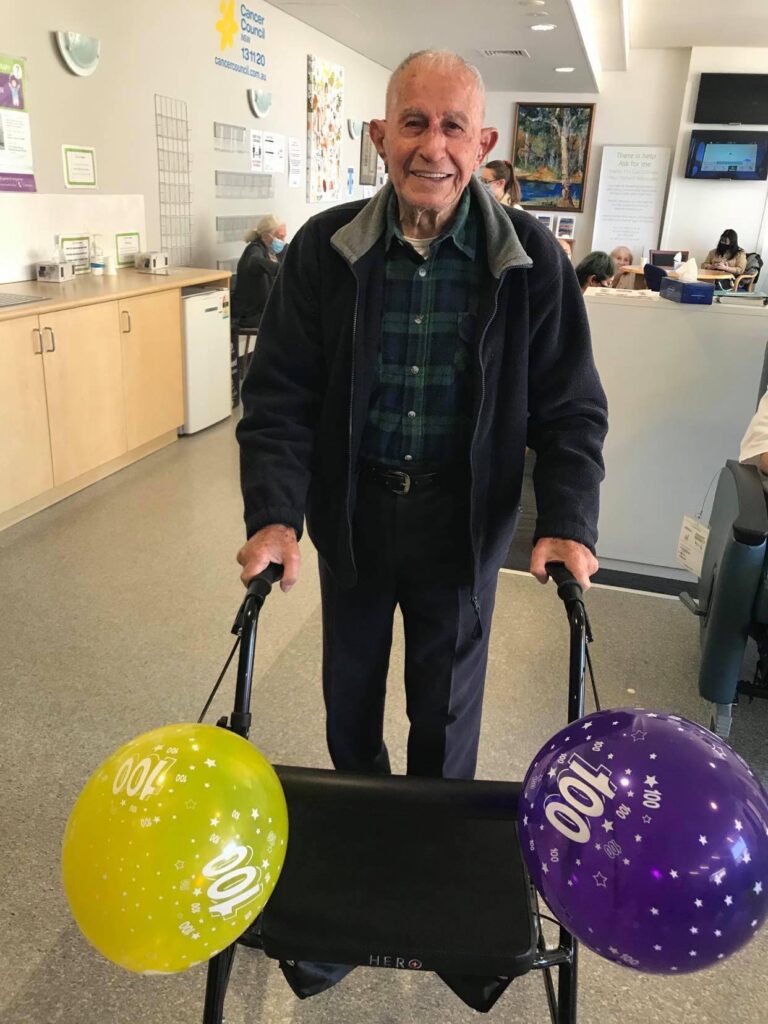 Growing up in Plomari, Lesvos:
Louis was born in the village of Plomari on the Greek island of Lesvos to a big family of six siblings – three boys and three girls. Louis was the second child and as he sadly tells us, he has 'outlived all of his siblings.'
In Plomari, Louis drove a truck for many years until he eventually met his wife Panagiota, who is now 72 years old.
"He was driving his big truck and I was impressed. He was good looking," Panagiota says with a giggle.
Louis adds that when he saw Panagiota, he instantly went to her parents and said, 'I want to marry your daughter,' and her parents said, 'thank you very much.' Since then, they've been inseparable and Louis says marrying Panagiota is one of the secrets to his longevity.
"You should marry a good, younger woman that's going to look after you and make you all your favourite foods. My wife is an amazing cook," Louis says.
His life in Australia since 1963:
Louis and Panagiota became engaged in Plomari. But in 1963, Louis, who was 43 years old at the time, migrated to Australia to the rural town of Forbes in New South Wales. While in Forbes, Louis worked in a café 'washing dishes,' but he didn't know any English.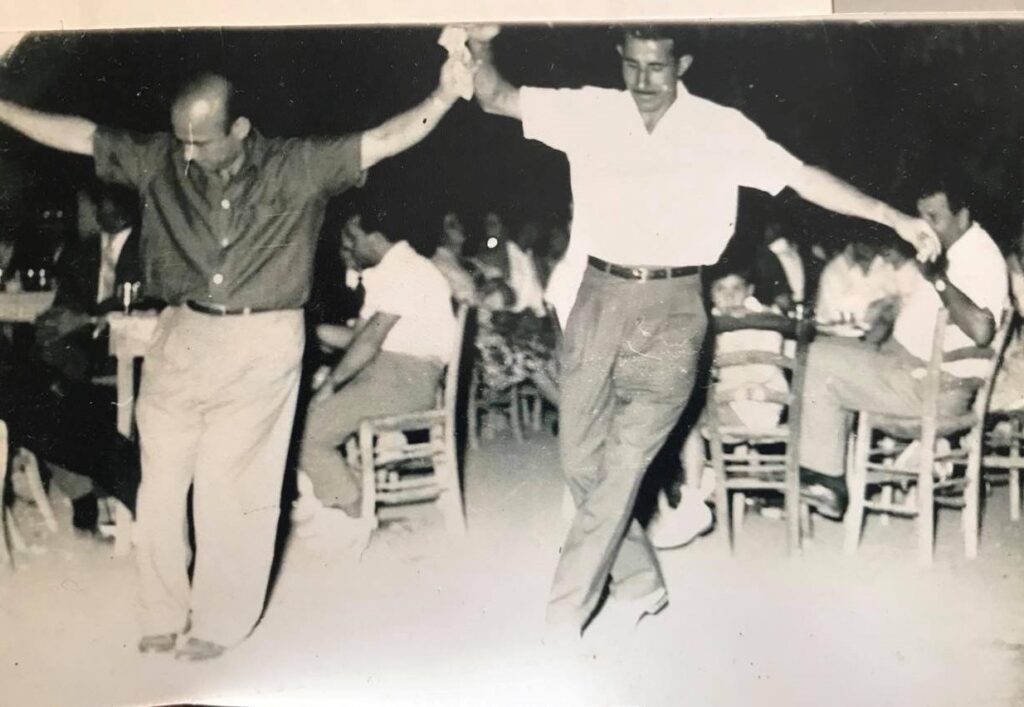 "I would only be able to say, 'thank you very much' and other simple English words," Louis explains. "But from talking to the people who worked in the café and the customers, I learnt some more English. It was trial and error."
Panagiota followed Louis to Australia two years later and they were eventually married at St Nicholas Greek Orthodox Church in Marrickville.
Louis had moved to Marrickville by this time and the newlyweds quickly had two children – a daughter, when Louis was 46 years old, and a son, when Louis was 50.
In Marrickville, as well as the northern suburbs, Louis had a number of fruit shops before he eventually retired at 65 years of age. He now resides in Earlwood and although he did suffer a stroke one day after his 100th birthday on November 10, he is recovering slowly.
In fact, it's clear that this minor health setback hasn't really stopped him from happily sharing his words of wisdom with his three grandchildren and of course, The Greek Herald.
"Don't drink and don't smoke," Louis says. "If you are a hard worker, life is good in Australia."
Simple words from a man who's life story deserves to be told.