Kingsgrove High School (KHS) in Sydney's south held its annual Future Links Careers Expo on Friday, June 10 where students were able to browse a number of employment and university stalls.
The event officially commenced at 9am on the grounds of the school with a Welcome to Country by Calita Murray, an Aboriginal Community Liaison Officer from the NSW Department of Education.
Master of Ceremonies and KHS Careers Advisor, Artemis Theodoris, then introduced a number of people to the stage to give speeches.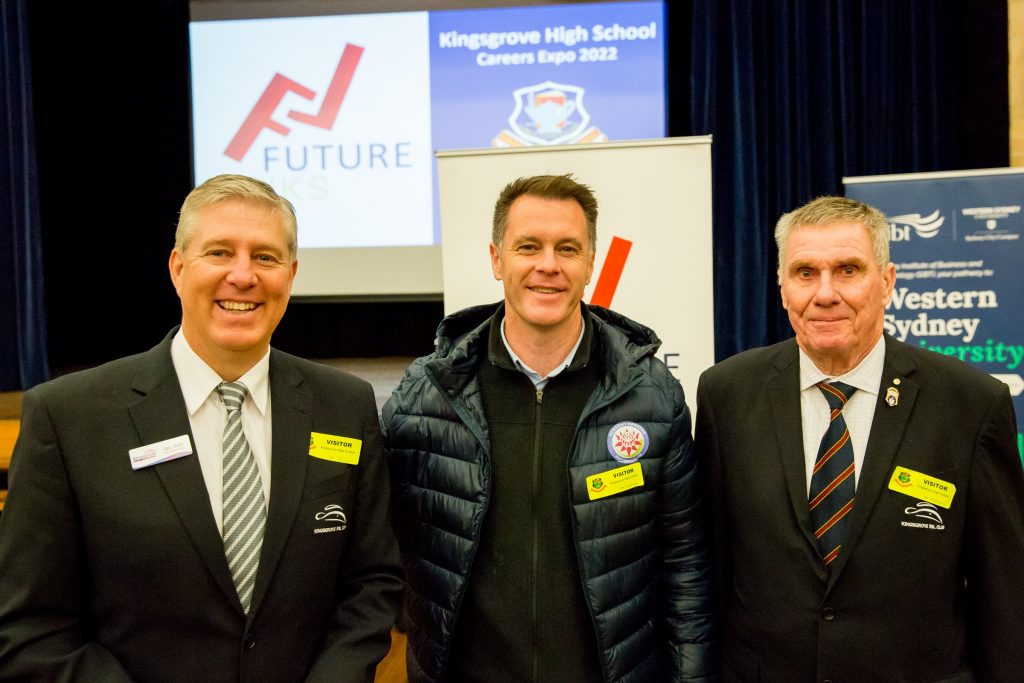 This included the NSW Labor Leader, Chris Minns; the Mayor of Bayside Council, Dr Christina Curry; the Principal of KHS, Olga Sofo; the Chief Executive Officer of Kingsgrove RSL, Ian Todd; and an alumni from KHS, Thomas Nikolovski.
In her speech as Principal, Ms Sofo shared her belief in the "transformational" power of education as she herself was the first in her family to complete Year 12 and attend university and she "never imagined" she'd be the first female Principal of KHS.
"So, I say simply to you, remember everyone's career path is different. There is no right way to start a career. Be true to yourselves and play to your strengths," Ms Sofo added.
"Each and every one of you has the ability to succeed at whatever you choose to do, so put a plan together and work towards achieving your goals."
At the conclusion of these official proceedings, over 850 students from KHS, Kingsgrove North High School, Beverly Hills Girls High School and Wiley Park Girls High School, streamed through the careers expo during the day.
They were able to visit a number of exhibitors including the Australian Defence Force, Training Services NSW, The University of Sydney, the University of Western Sydney (WSU), and many more.