By Mary Sinanidis
The apple doesn't fall far from the tree as far as award-winning architect Billy Kavellaris' talented daughter, Jorja Kavellaris, is concerned.
Inspired by Greek culture and her ongoing project on Greek virtues, Jorja eagerly grabbed the opportunity to showcase her artistic skills by creating a stunning mural for George Calombaris' newest venture, The Hellenic House Project.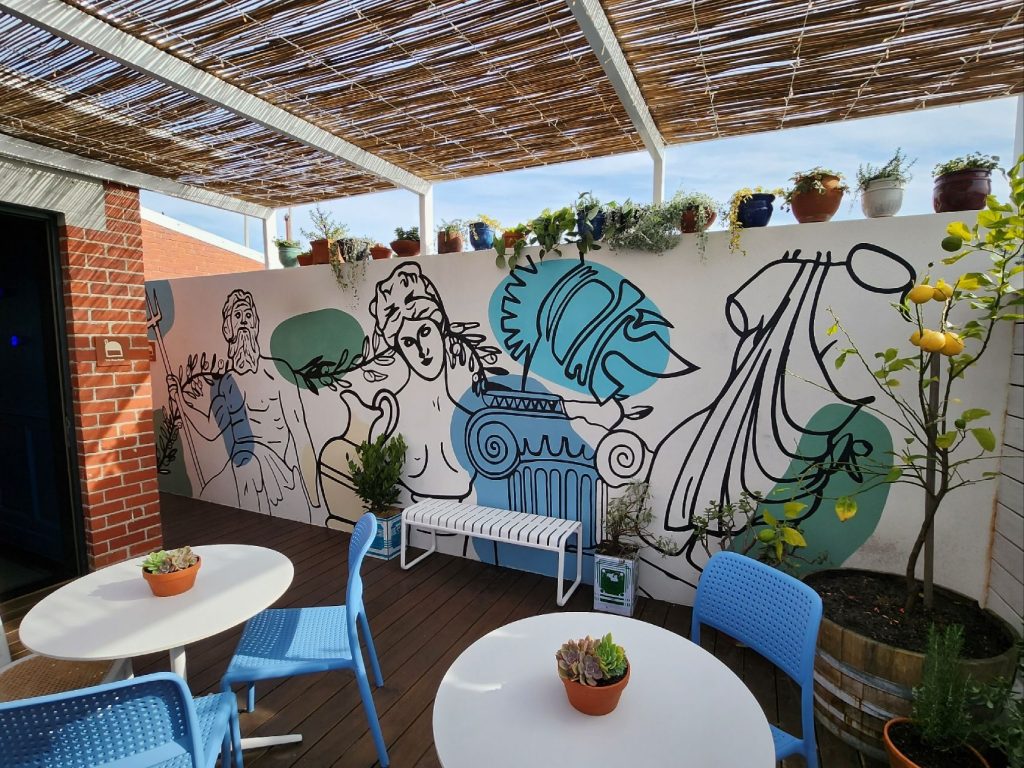 "I had known for a while that dad was working on the restaurant. Later they had commissioned artists to create contemporary line drawings for the walls. Knowing my interest in art and my ongoing project on Greek virtues for VCE, my dad asked me if I would give it a go," Jorga explained.
"I had already been experimenting with the subject matter, so I had done some prior research and started sketching different symbols and emblems."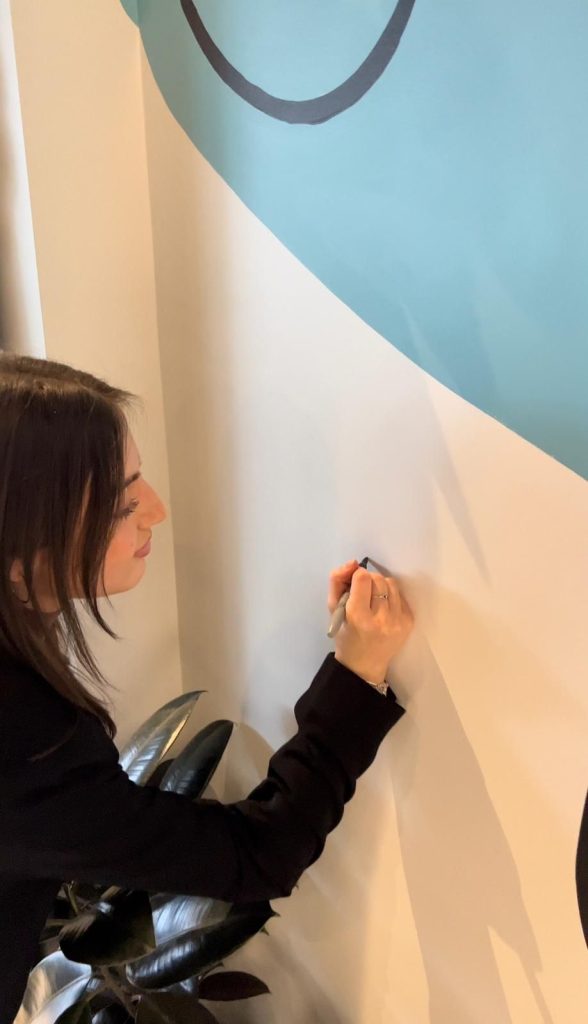 With guidance from her architect father, she developed a monochromatic line work style that seamlessly connects the ground floor foyer to the first-floor restaurant. The artwork pays homage to Greek mythology and culture, incorporating Greek gods, traditional motifs, and a contemporary narration of the Greek taverna.
Jorja's skillful composition and passion for art shine through, leaving a lasting impression on this exciting collaboration.
"I wanted to create something that not only pleased my dad and George, but also resonated with my own artistic sensibilities. It was an opportunity to showcase my skills and prove to myself that I could excel in a challenging project," she said, adding that she enjoyed the project and experience that opened her eyes to career possibilities.
"It's a career path I may consider exploring further."
When the architect presented the design options to the celebrity chef, he chose Jorja's work as a design feature in the restaurant and was surprised to find out it was the work of Kavellaris' own daughter.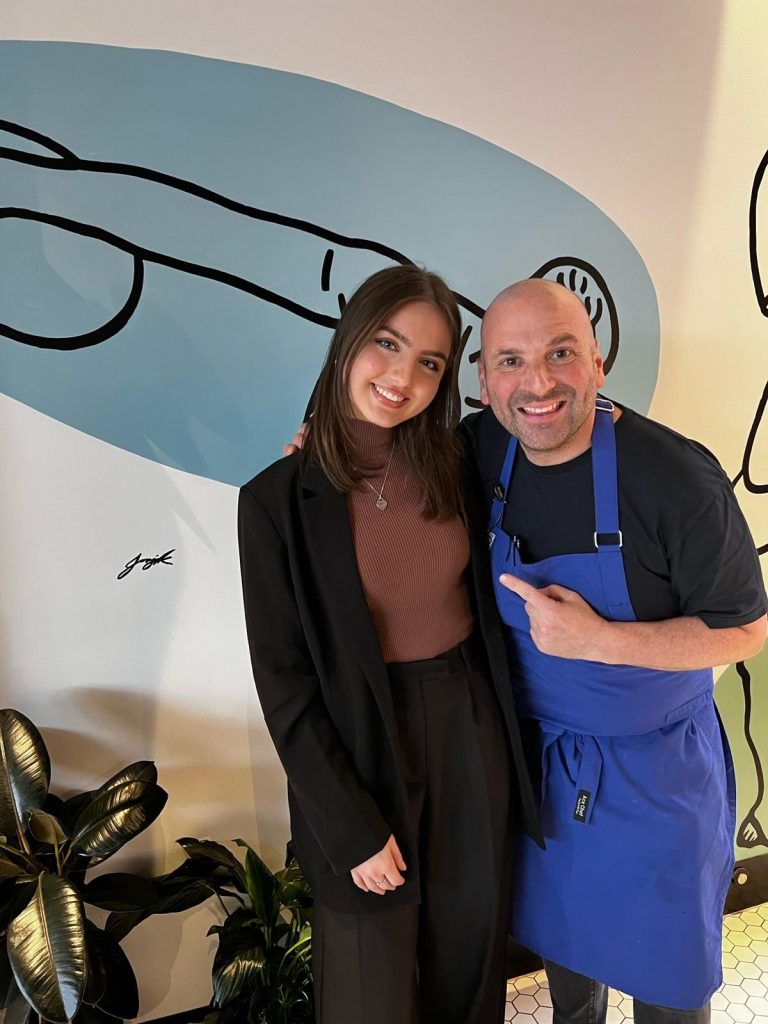 Read more: Architect Billy Kavellaris embraces Greek kitsch and takes it from Reservoir to upmarket Toorak