The Acropolis Project of Giving in conjunction with Acropolis Funeral Services proudly held their fundraising event, Acropolis By Night, on Saturday, May 20 to support the fundraising efforts of Ronald McDonald House Charities Sydney – Randwick. 
The event was held at St Spyridon Church Hall in Kensington and was attended by 120 guests, with over $28,000 worth of prizes, donated by 46 sponsors. 
The entertainment commenced with an official presentation and address by Amber Hughes representing Simone Daher, the Executive Officer of Ronald McDonald House Charities Sydney, and a spectacular, colourful Greek dancing floor show.
Host Kon Kalimnios presented trivia, that was won by The Dicaprios. The team won vouchers, medallions and trophies, proudly sponsored by Acropolis Funeral Services. 
Incredibly, $14,234.00 was raised. Acropolis Funeral Services donated $2,000 towards the cause. The finale incorporated the presentation of the cheque that was graciously accepted by Amber on behalf of the house. 
In her speech, Amber said it costs $160 per night for a family to stay at the house. This includes accommodation and meals and services, available 24 hours, for families, whilst they are guests of the house. 

In a statement, Acropolis Funeral Services said: "Knowing that our donation will cover the costs to run the house for 88 days, or for almost 3 months in itself, is gratifying and heart-warming to know."
"Our mission is accomplished. We've reached the outcome we wanted. We will make a difference to so many lives. It has been an absolute pleasure and honour to have supported Ronald McDonald House Charities Sydney, and to have collaborated closely with the management and staff of the organisation," the statement added.
"We collaborated in ensuring our financial donation will continue to support families in need whilst in the care of Ronald McDonald House Randwick. We will forever remember this experience and the difference it will make to so many people. We are proud and thankful of the unbelievable outcome."
Acropolis Funeral Services also thanked their sponsors and guests for making their fundraising dream a reality.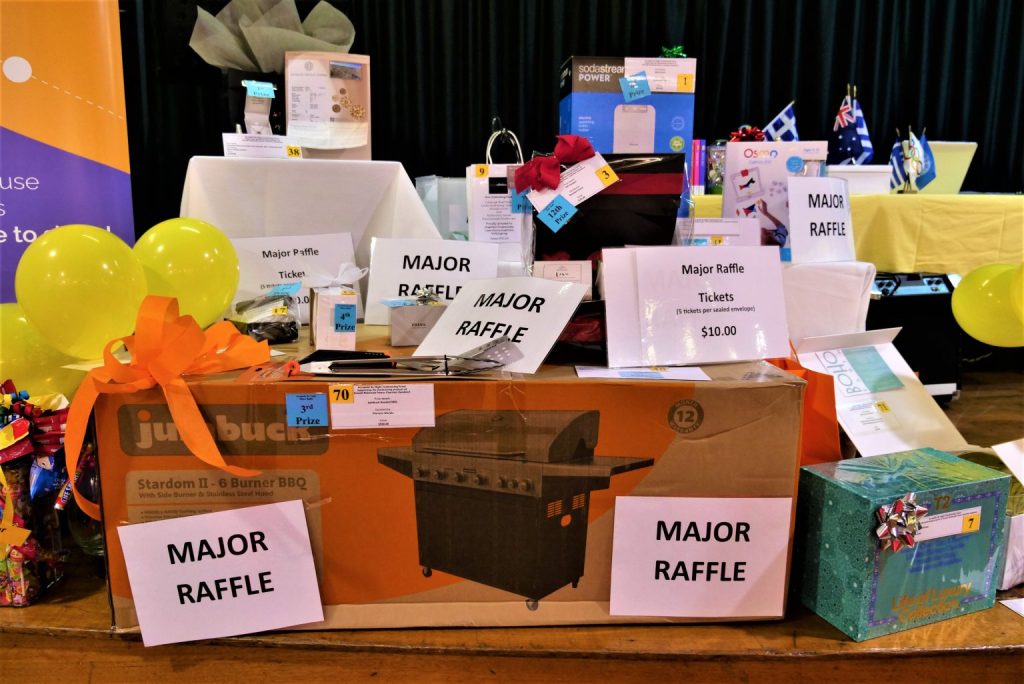 Sponsors included: Domayne Warrawong, Diann Darling Jewelers, Speedway Petrol Earlwood, Metropolitan Demolitions, acknowledging Paul Giannikouris, Aurea Designs, Graeme Grant, Waratah Florist, Amore Limousines, Earth Artist Argyro, Laser Clinics Australia, Wollongong, acknowledging Angelika Drapaniotis, Yellow Brick Road Earlwood, Olympia Marble, Eirini Alligiannis Photography, Palm Hammocks, acknowledging Helen Siozos, Miloway, Blink Print, DSNA, acknowledging George Pilarinos, Artcal Windows, Angela's Catering, Krystal Drapaniotis, Create Concrete, LKB Designs, Dedes Group, and Babette Hairdressing.
There was also sponsors The Great Taste of Greece, Serenity Aromas By K, Metro Petroleum Earlwood, The Kalimnios Family, Yiayia's Succulents, Eye of the Styler Hairdressing, Earlwood Growers' Market, Dimitra Alexakis, Mr. Cookies, Sugar Dust, Greek Cargo, Health Save Pharmacy, Trianon Cake Shop, Flavor's Patisserie Earlwood, Dorothea, The Peter Mamouzelos Family, The Rod Ker Family, Samuela and Latu Fainu Family, and Andrew Andreou, for coordinating the sponsorship and donation of three football jerseys that were auctioned. 
For more information on the Acropolis Project of Giving, please visit this website.