By Mary Sinanidis.
Women in their 60s discussed gender issues with 30-year-olds at the Food for Thought Network's (FFTN) inaugural Unlocking Intergenerational Voices workshop held in conjunction with PRONIA on Sunday, 30 April.
Generation Zs chatted with Baby Boomers and teenagers mingled with retired widows to pinpoint intergenerational commonalities faced by Greek Australian women.
Guided by facilitators who had been instructed to remain impartial, the women were split into groups and were asked to respond to questions documenting challenges they face as Greek women. Their results were gathered and will be published as an interim report in November, part of a work in progress when it comes to gender equity in the Greek Australian community.
Varvara Ioannou, President of the FFTN, said the first step is to document the current situation now that times have changed. When she first started the FFTN 22 years ago she was hard-pressed to find women speakers in leadership positions.
"Today we've got a number of women in positions of power, but we've still got a long way to go," she said, pointing to a still patriarchal community.
Vietnamese-Australian Vivienne Nguyen, Chair of Victoria's Multicultural Commission (VMC), and Sheena Watt MP, the first Indigenous woman in Victoria's Parliament, could relate to the obstacles faced by Greek Australian women.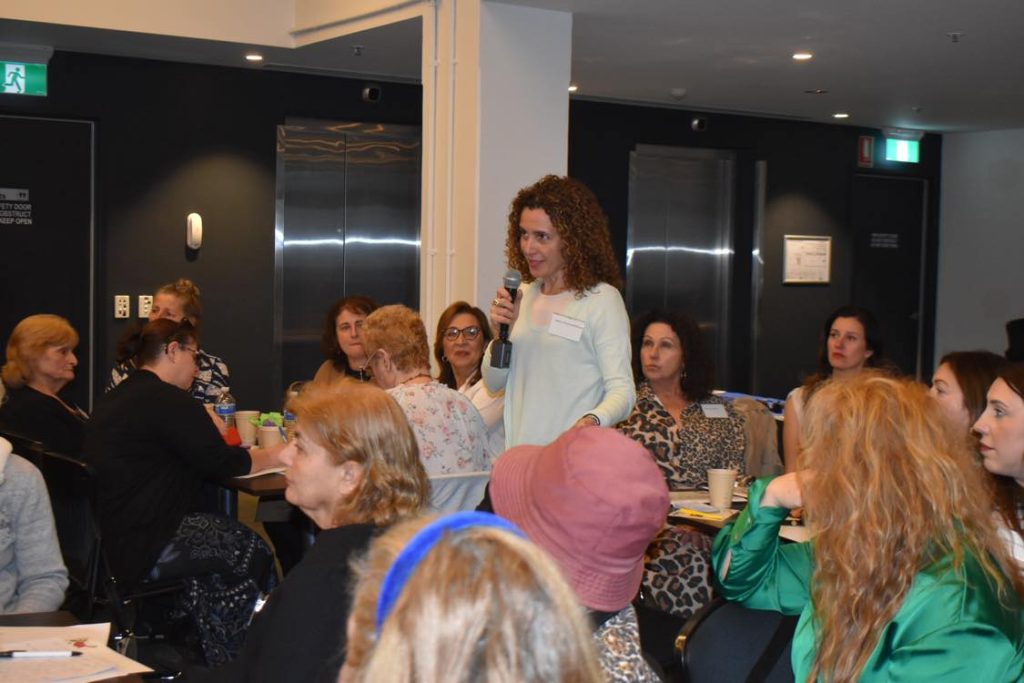 Ms Watt, Victoria's first Aboriginal MP who replaced the state's first Greek Australian MP when Jenny Mikakos stepped down, said: "Each and every day I follow in the footsteps of this Greek Australian woman leader."
She added that the legacy keeps her "strong and connected to the Greek Australian community" and aspirations of the women present at the workshop.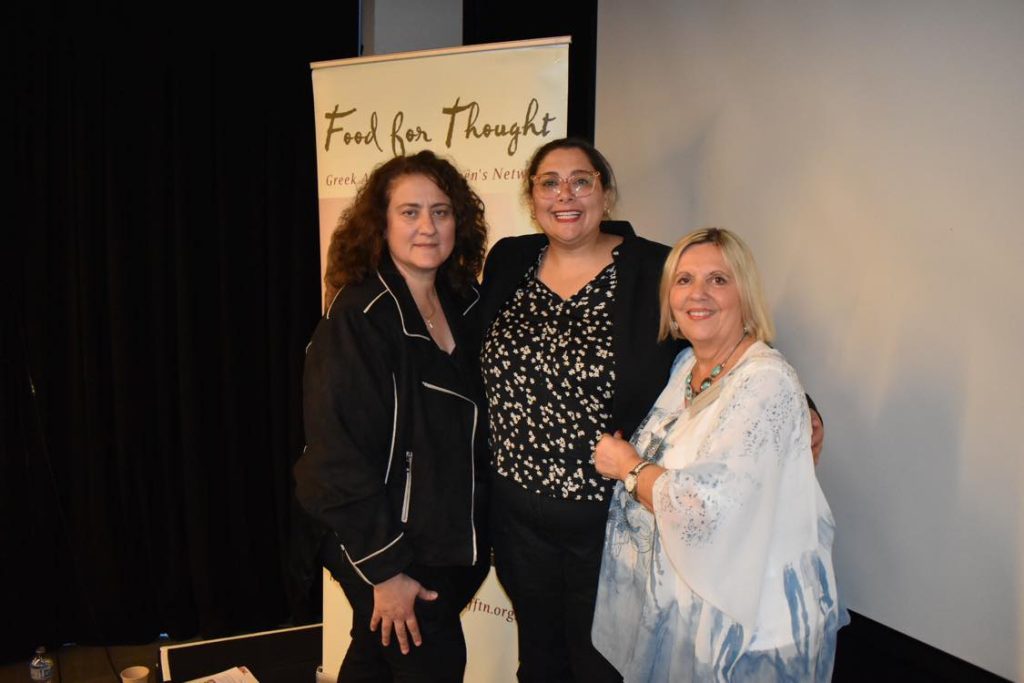 Ms Nguyen said that "the gender issue isn't for a particular culture but happens across cultures," and added the importance of having "a culturally safe space for women to share and explore their identity."
Defining problems:
FFTN patron, Professor Vasso Apostolopoulos, said: "At work we are discriminated against because we have Greek names, and in our families we are brought up expected to clean, cook, take care of our husbands and children and to work."
She pointed to the next generation as the solution.
"We are teaching our children differently. We need to raise sons with different attitudes," Professor Apostolopoulos said.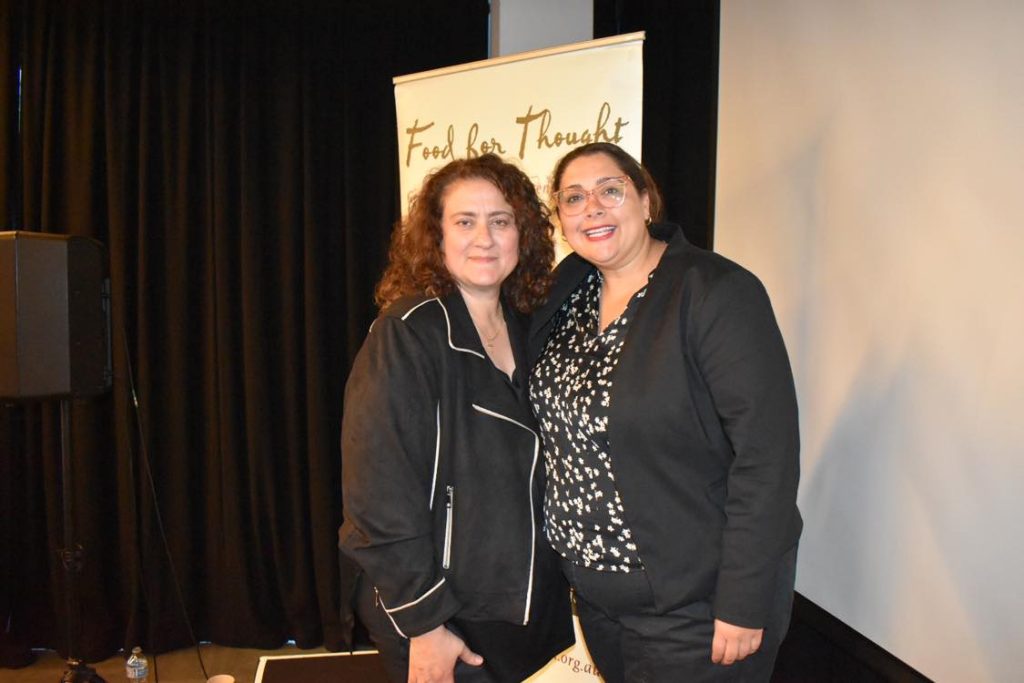 Spiz Demetriou told The Greek Herald that her table raised several concerns.
"Things that have come up have been 'which part of our identity is committed to flourish at the expense of another.' The balance is interesting. For me, personally, language is important," she said. "As women, some have brought up the enduring legacy of patriarchal society and that continues to be challenging because quite often it is women who hold up the patriarchy."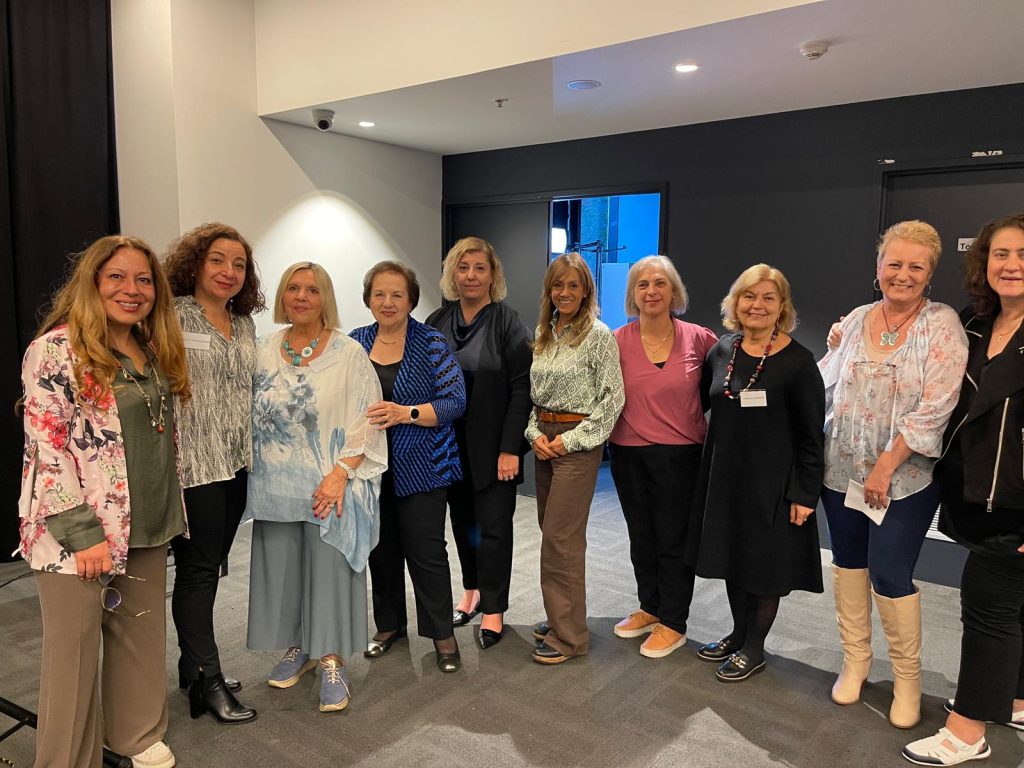 The challenges of caring for elderly parents, dealing with shame, grief and loneliness came up for meaningful discussion. And the process of identifying problems is a step towards solving them.
"This workshop, where you can get out of the house, meet other women, and share your views helps," journalist/teacher, Maria Kampyli, said. She attended with her daughter Stavroula, a young mum.
Grandma Jenny, mother Christina and grand-daughter Elisavet Roma also came together.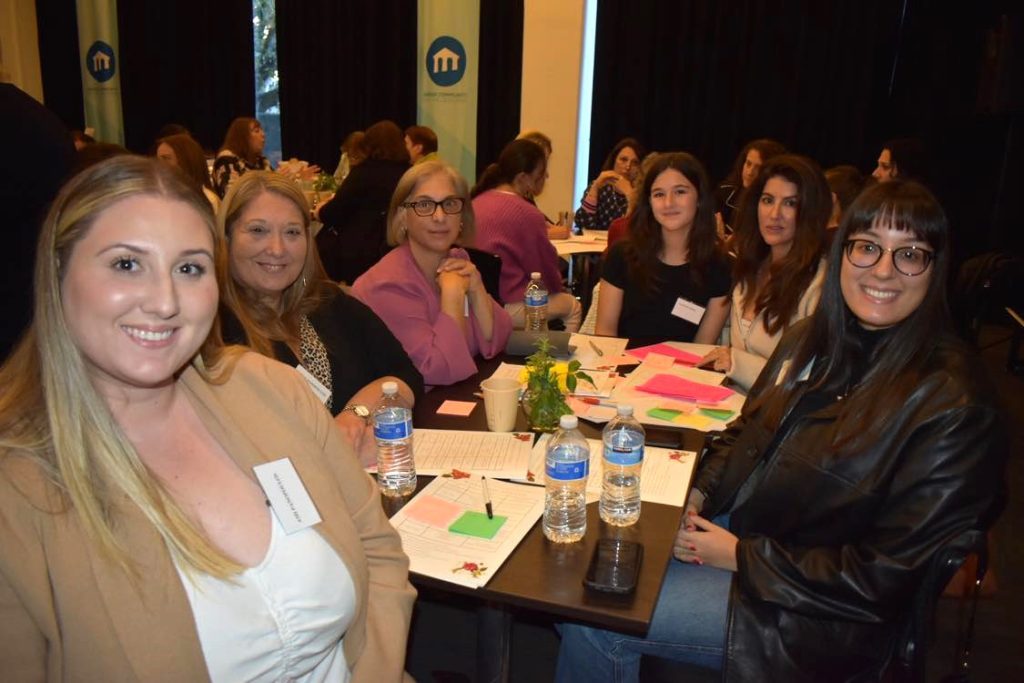 "When I moved to Australia, I was interested in keeping the Greek culture alive for the next generation," Christina Roma said, adding this workshop was one way to think about ways to do this.
Her 11-year-old daughter, Elisavet, said: "mum works in mental health and thought it would be a good idea for us to come here, together."
Despite being young, it's an experience she'll carry with her as she moves through the generations herself. Food for thought, indeed.
*All photos copyright The Greek Herald / Mary Sinanidis.