By Mary Sinanidis.
Dr Georgios Patoulis, Regional Governor of Attica, was engrossed in phone conversations for the duration of speeches given by former minister Martin Foley for the Australian Labor Party and David Davis for the Liberals at the gala of the Hellenic Medical Society of Australia (HMSA) at the Grand Hyatt on Saturday.
Clearly distracted, all was made clear when he took the floor to address the room. "A short while ago, Vassilis Kikilias, Greece's Minister of Tourism, assured me that, according to the Minister of Finance, there was budget for a Greek National Tourism Office (GNTO) to be created in a few days, here in Melbourne, here in Australia. Finally," he said.
Beginning his speech with the promise of EOT, he ensured everyone in the room hung onto his every word with more offerings, more promises of collaborations, ending with the announcement that a summer school would be offered to medical students and young doctors from around the world, including Australia, courtesy of the Greek government.
MC George Donikian said he wasn't keeping score, but he hinted that Dr Patoulis may have had it covered when it came to holding an audience.
Greek National Tourism Organisation
Speaking to The Greek Herald, Dr Patoulis explained why finally, after close to nine years of campaigning, Melbourne is finally getting EOT representation.
"I should say personally that I, as the Regional Governor of Attica, in collaboration with [Greek Community of Melbourne President] Bill Papastergiadis, we had pressured the Tourism Department and, with Greek National Tourism Organisation President Angela Gerekou received a promise over the last month," he said. "It all became possible because Mr Kikilias got the go-ahead that this will be in the budget."
Mr Papastergiadis was overjoyed at the news that a Greek representative will finally be posted at the furnished office at the 15-storey Greek cultural centre which has been ready for years. "Our hard work has borne fruits," he told The Greek Herald, pleased that Melbourne would be getting an office at a time when other cities around the globe already enjoyed having GNTO offices to offer info and campaign for greater bilateral trade and tourism with Greece and their perspective countries.
"It's great that Minister Kikilias has announced an office of EOT in Melbourne and presumably at the Greek Community of Melbourne building.
"This has been an initiative of the GCM for over eight years. I have met with three consecutive Greek ministers of Tourism and pitched the idea of EOT being in our building with the GCM offering the space free of charge. It's important for the GCM to make such offers given the support Greek governments have given to our organisation over the years."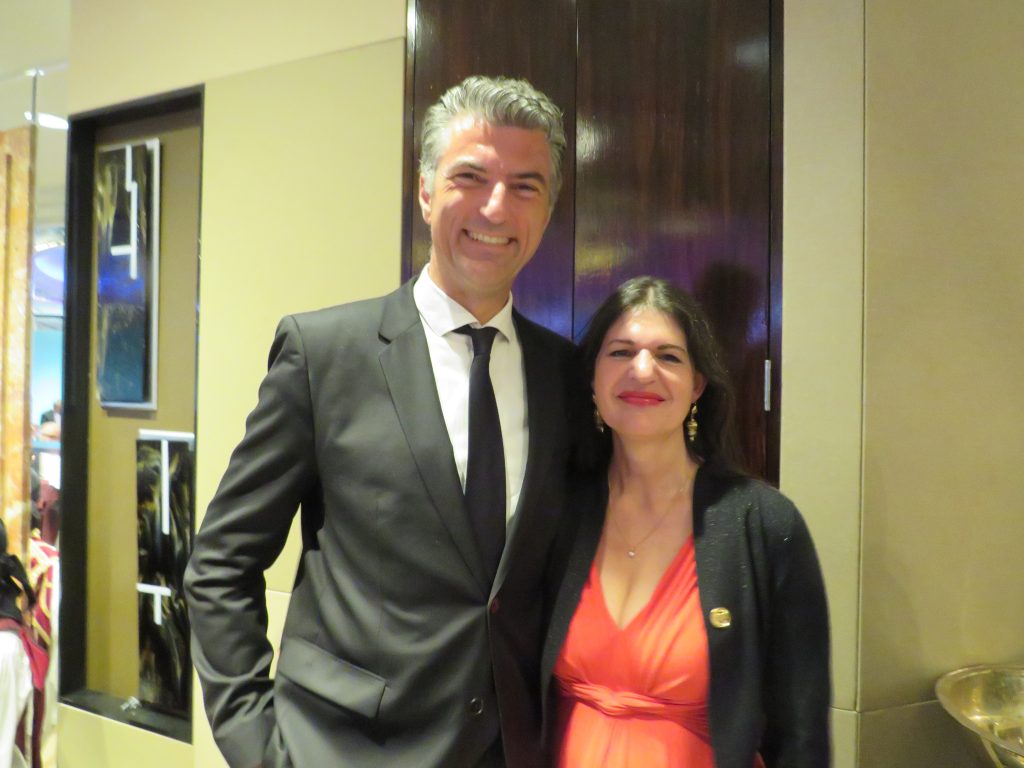 Summer school for medicos
HMSA President Marinis Pirpiris could not be happier with the way the Greek delegation's visit turned out.
"If you've been following social media it has been jam-packed, jam-packed," he said.
"We've signed an agreement between three universities. It is the first agreement that Melbourne University Medical School has signed with a Hellenic Institution so we now have a cooperative agreement between the University of Melbourne, the National Kapodistrian University in Athens and the University of Patras and I very much look forward to the interaction and the exchanges."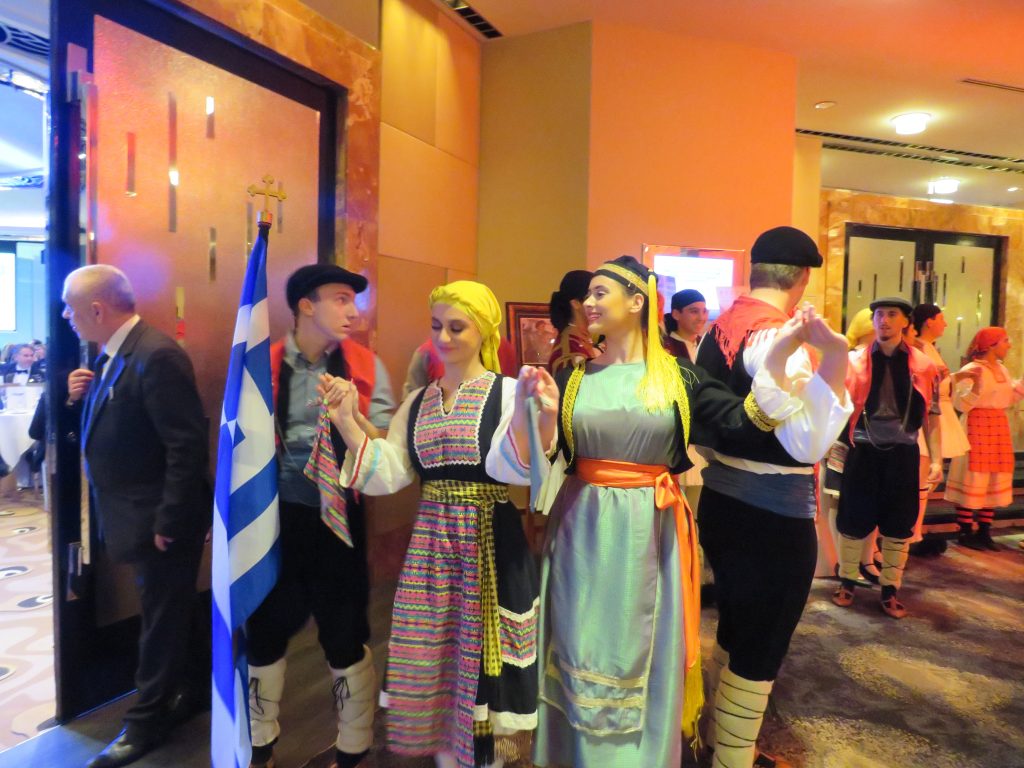 He told The Greek Herald that he felt humbled to have been part of the brokering of such important projects. Pointing to the announcement of a Summer School on the island of Kos from 16 October to 23 October 2023, he pointed to how it had been welcomed by the Australian government and medical schools.
As testament to this, Mr Davis said, "I welcome the decisions to sign memorandums of understanding, to sign agreements, to cooperate and collaborate internationally, particularly with the university of Melbourne – I am a mother and I think that this directly and sharply reflects Victoria's strengths as a biomedical research centre."
Mr Papastergiadis, whose own daughter will benefit from such a summer school, said, "We will be seeing students in Melbourne having the chance to work and learn in the birthplace of Hippocrates, while equally, students and researchers from Greece will be able to come to a city that boasts 13 world leading medical research institutes, employs 4,500 of the best minds in Australia."
For Dr Pirpiris and Dr Patoulias, the Summer School, in the English and Greek language, will further strengthen ties with the next generation of Greek Australian doctors, too often swallowed up by the mainstream. It's yet another experience bound to make them feel proud of their Greek heritage.
Maria Vamvakinou MP, who became a grandmother that night, said that organisations such as the HMSA show how the second generation of migrants have continued the success of their parents.
"My parents and the parents of every person in this room constituted this workforce and they were successful, and they thought about many things and one in particular was the desire to give their children a better opportunity," she said. "They were aspirational people who worked hard. They didn't have the education they had today but they were committed to educating their children."
Mr Foley said that such exchanges of information between doctors is a win for Greece, Australia, the world. "This is a time when we need particularly our medical professionals, our public health experts to reach out globally because we are coming out of a pandemic," he said, adding that this week is the third anniversary of the first reported COVID case in Wuhan.
READ MORE: Melbourne university to develop clinical and academic exchange programs with Greek universities.