The annual feast of the Dormition of Theotokos (Dekapentavgoustos) returned again this year and was celebrated with due splendor and solemnity, at the Greek Orthodox Community of South Australia's (GOCSA) Dormition of Theotokos Greek Orthodox Church in Croydon.
"Our beautiful church in Croydon is dedicated to the Theotokos, and it's wonderful to see hundreds of people, young and old, pack into our church to celebrate with us on this special day." said President of the Koimisis Tis Theotokou Parish Committee, John Ninos.
More than 600 faithful visited the Church to worship the Icon of the Theotokos (Virgin Mary) on Monday, August 14th and Tuesday, August 15th.
"We've tried to create a larger event this year and replicate what we had pre-covid. We've added more marquees and undercover seated areas for our community to sit down and enjoy lunch together." explained President of GOCSA, Peter Gardiakos.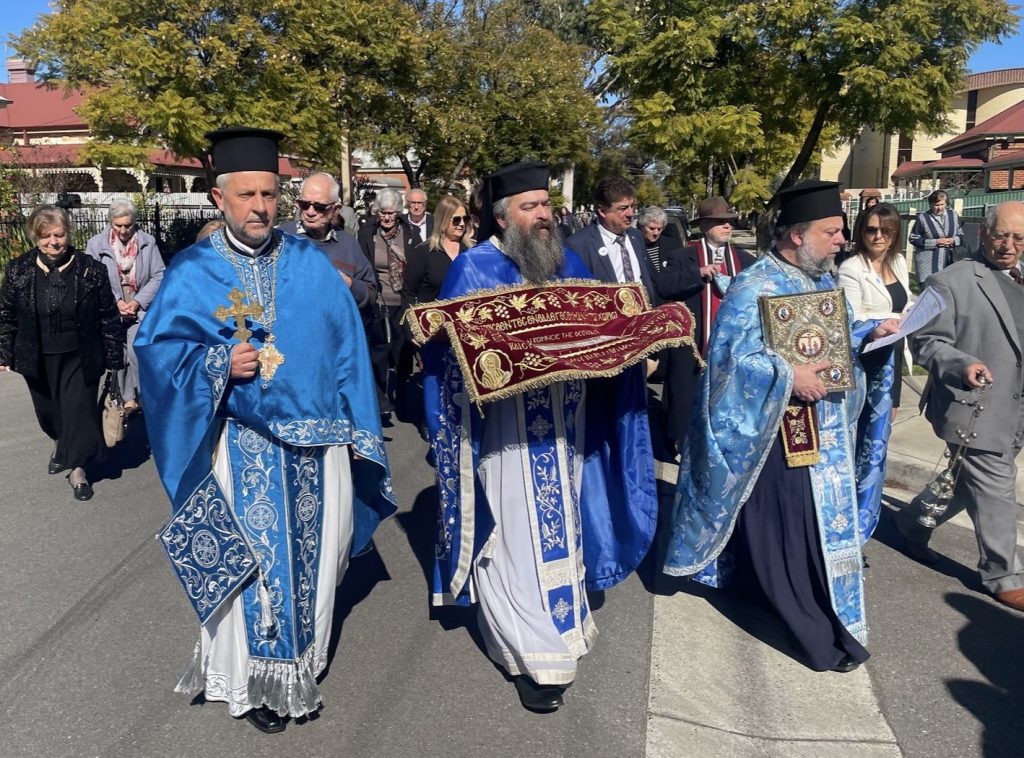 On Monday evening, vespers were chanted and on Tuesday, the Divine Liturgy led by Fr Mark Papan together with Fr Andreas Kollas and Fr Panayiotis Anagnostou, was followed by the Holy Icon and the Epitaph procession around the streets of Croydon, in the presence of official guests.
At noon, many people enjoyed the celebratory lunch prepared for the occasion by GOCSA volunteers and members of the Women's Fellowship. The musical accompaniment of bouzouki master Con Dalagiorgos and instrumentalist Jim Giannou contributed to the warm atmosphere, and the event continued through to the afternoon.
In attendance were Federal Member for Adelaide Steve Georganas, West Torrens Mayor Michael Coxon, Charles Sturt Mayor Angela Evans, Councillor of the City of Charles Sturt Peter Ppiros, Chair of SA's Multicultural and Ethnic Affairs Commission Adriana Christopoulos, and representatives of local organisations.