The third day of the 2023 Greek Orthodox Archdiocese of Australia National Schools Event (GOAANSE) took place in Victoria on Thursday with male and female students facing off in football and netball.
The boy's football match is the traditional pinnacle of the GOAANSE and the competition saw two schools competing for first place. There was some great talent on show from all schools on the day.
The boys outdoor football match was held at Monash University and the girl's netball match at Oakleigh Recreation Centre.
For football, St Euphemia College looked to be travelling really well but they faltered in the last two games to see All Saints Grammar beat them by one point.
All Saints Grammar lost only one game and conceded only one goal in the whole tournament to become the eventual winners.
This meant that for the first time in years, All Saints Grammar took out the double – futsal and football. They have now gone back-to-back titles for football.
Cultural and Art Festival
The GOAANSE also hosted a Creative Arts Festival on Thursday with the theme of "Greece from past to present."
Held on Thursday, May 4, from 5.30 to 7pm, all Greek Orthodox schools across Australia individually performed.
All Saints Grammar (Sydney) students Karina Giokaris, Dion Tsekouras, George Polyzois, Terry Kottaras and Michael Eliades performed "Mantissa" and "Koupes" by Marina Satti and were coordinated by Philip Lombardo.
St Andrew's Grammar (Perth) student Filippos Stergiou performed Ilias Simopoulos' poem, "Ton topo pou gennithika ton len Ellada" and Jovana Hubana sung "Mia Ellada Fos" by Constantina. Together they were coordinated by Patrick Squire.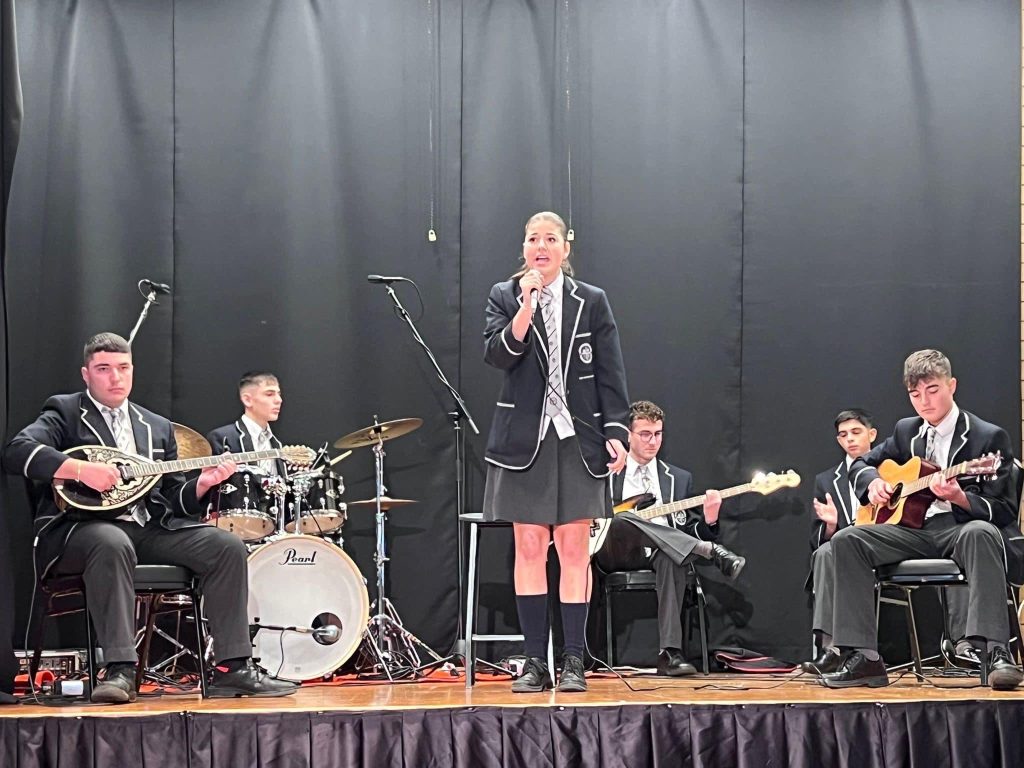 St Euphemia College (Sydney) held a presentation titled "Migration… Yesterday and Today" by students Rafaella Gianna, Konstantinos Vidiniotis and Michail Katris. They were coordinated by Piero Theodoulou.
St George College (Adelaide) students Eleftheria Pertsinidis and Eleni Stamoulis performed the song "Lost Sunday" by Marinella with Deanne Taliangis as their coordinator.
St John's College (Melbourne) performed Hasapiko with a large ensemble of students including Simela Amanatidis, Nikolaos Anastassopoulos, Daniel Bridgman, Panayioti Diakoumakos, Anabelle Fardis, Konstantine Greig, Alexander Ioannou, Athanasios Karamzalis, Emanuella Katakis, Vaia Klostopoulou, Christos Liapis, Georgios Markouris, Efthimia Panagiotou, Stavroula Philippou, Eftychia Simou,
Alexandra Stamatopoulos, Alecos Triantafillou, Constantia Triantafillou, Angelique Tsiounis and Konstantina Vezou. The students were coordinated by Ourania Giannos and Kristian Raspa.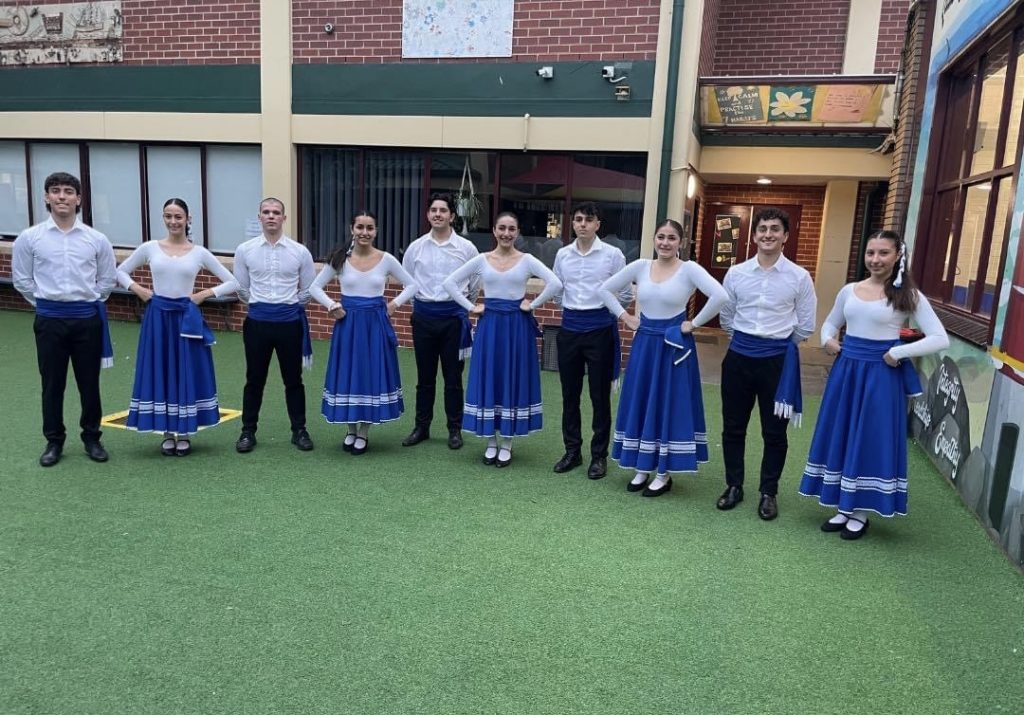 St Spyridon College (Sydney) students performed Pentozali and Kalamatiano. The students were Sophia Karatassos, Sarah Constantinidis, Natalia Constantinidis, Andrea Kakakios, Krissy Bourdaniotis, Costa Micos, Danny Poulos, Terry Flevaris, Dimitri Karagounis and George Siganakis. Coordinated by Mary Faletas.
Oakleigh Grammar (Melbourne) students performed the play "Echoes of Greece." Students were: Chrisoula Horomidis, Athanasia McCammon, Eleni Pashos, Emma Alexellis, Elena Georgiades, Isabella Anastopoulos, Anastasia Konstantinidis, George Maravelias, Mary Kourkoutzelos, Olivia Christopoulos,
Eleni Stratikopoulos, Chloe Sheer, Anthony Kontos, Tony Pistikakis and Duncan Bain, coordinated by Nick Karakotas.