In the evening of Thursday, September 21, the Greek Centre in Melbourne buzzed with excitement as the Greek Community of Melbourne's (GCM) adult students gathered for an immersive experience dedicated to unravelling the secrets of a truly unique and cherished ingredient: Mastiha.
This captivating event featured a presentation highlighting the historical and modern uses of mastic, emphasising its numerous beneficial properties for human health and overall well-being.
Attendees were treated to a delightful tasting journey, exploring mastic in various forms, including mastic crystals, liqueurs, cocktails, and mastic-infused candies, among others.
To enhance the evening's ambiance, traditional Chios songs filled the air, adding a touch of cultural richness to the event.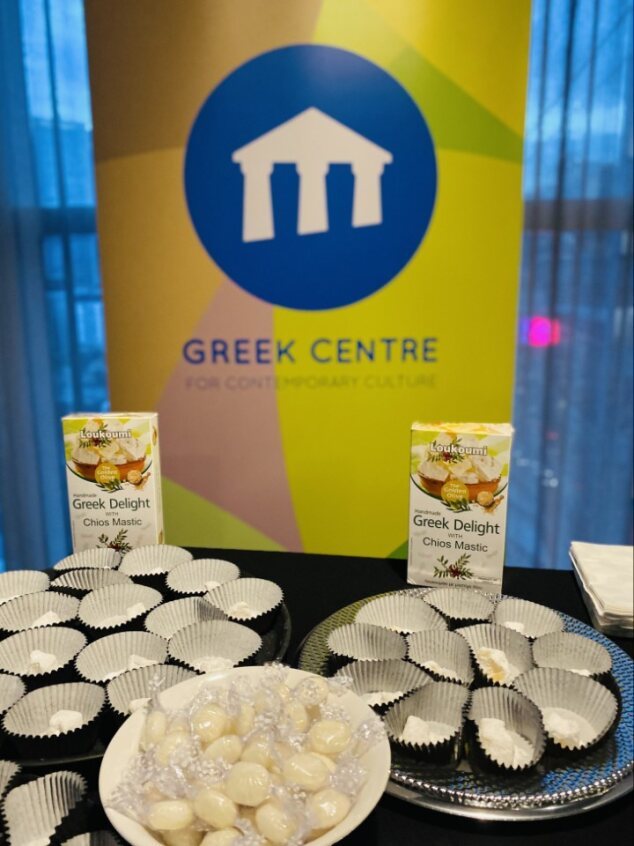 As the night unfolded, participants were pleasantly surprised with thoughtful gifts, and many left with a newfound appreciation and affection for Chios' beloved Mastic.
The GCM would like to express its heartfelt appreciation for the generous sponsorship and substantial support from Hellenic Wines & Spirits. Their provision of the exceptional Skinos products played a pivotal role in ensuring the remarkable success of this event.