The Greek Community of Canberra and surrounds visited Saint Dimitrios Greek Orthodox Church in Queanbeyan to celebrate the Saint Dimitrios feast day on Thursday, October 26.
The day commenced with a morning church service that featured five priests from across Australia including Bishop Bartholemew of Charioupolis and Queanbeyan's local church priest, Father Iakovos.
As part of the service, the Queanbeyan community walked the Saint Dimitrios icon around the church while priests chanted.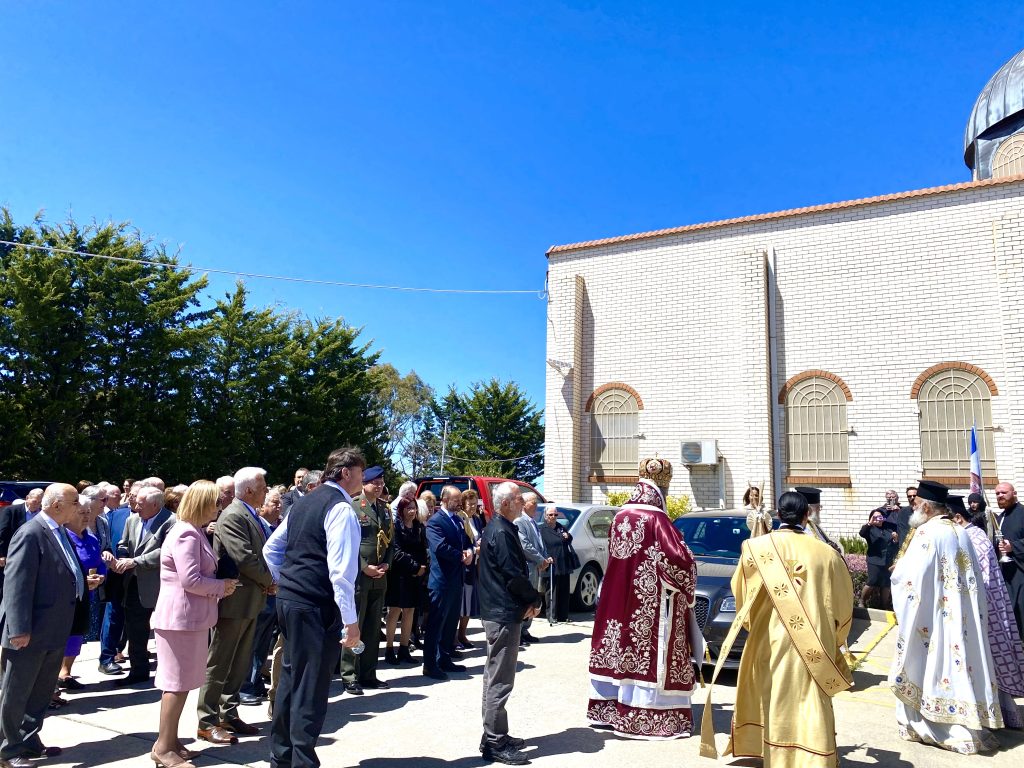 To follow the service, a beautiful lunch was held at the church hall where people feasted on souvlakia, sausages, Greek salad, bread and loukoumades, and enjoyed tea, coffee and soft drinks.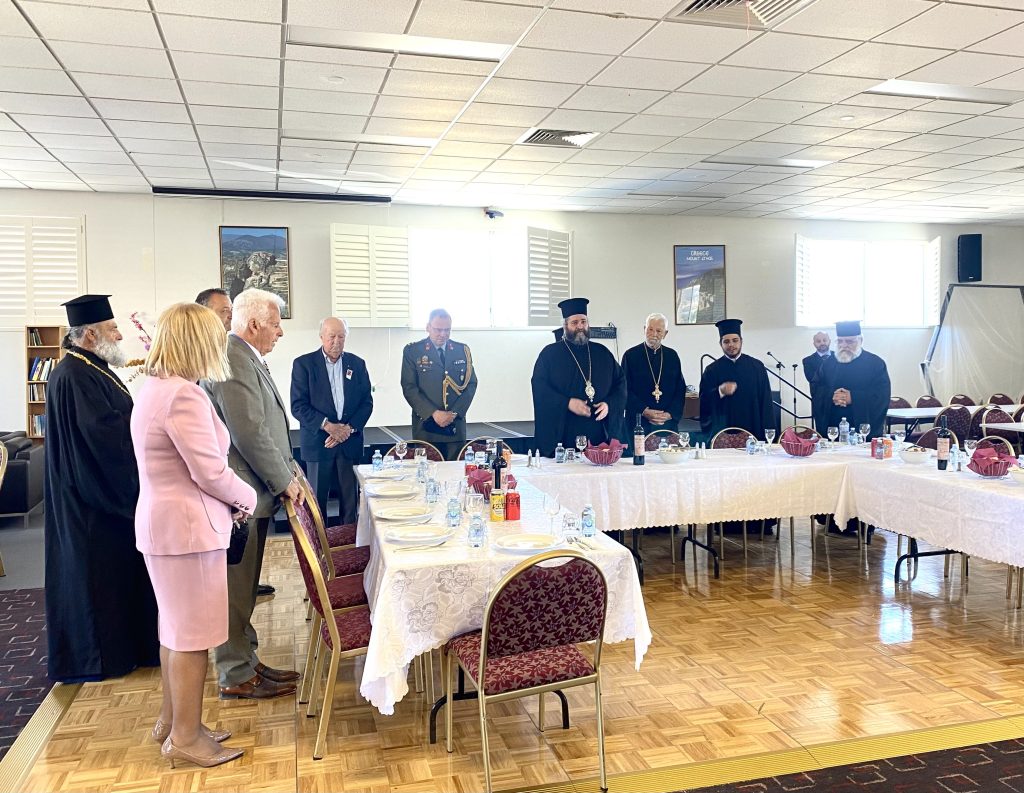 With 100 people in attendance, special guests included President of the Greek Orthodox Community of Canberra (GOCC), John Loukadellis; Vice President of the Hellenic Club of Canberra, Jim Andriopoulos; Colonel Ioannis Fasianos; and the High Commissioner of the Republic of Cyprus in Australia, Antonis Sammoutis; amongst other clergy and guests.
President of the GOCC, Mr Loukadellis wished "Xronia Polla" to everybody celebrating their name day.
"Saint Dimitrios church celebrated the name day of Saint Dimitrios today and we had a hundred people come along for a beautiful lunch after the church service," Mr Loukadellis told The Greek Herald.
"This has brought both the Canberra and Queanbeyan community together on such a beautiful and religious occasion.
"It makes me very proud to be part of this wonderful community, where we see parishioners from both churches of Saint Nicholas and Saint Dimitrios celebrating this beautiful saints' name day today."
Father Iakovos said the 26th of October is all about celebrating Saint Dimitrios, who was known as a protector from the Greek city of Thessaloniki.
"I'd like to thank all the people who gave their time to help make everything come together," Father Iavokos said.
"This Sunday, we will be having a special service and then following that is a big feast here at the church.
"We are expecting six buses to come from Sydney and surrounds, with about 300 people and then all together we are hoping to see 600 guests."
The Canberra Hellenic Dancers will also be performing.
Father Iakovos said Queanbeyan's Saint Dimitrios church was built 30 years ago and ever since, has seen several priests come through it.
"Father Synesios Frangos from the island of Kalymnos was the first priest here, who was originally appointed from Goulburn," he said.
"Later on, Father Leonidas came, then Father Panagiotis, and then Father Nikolaos, and finally, Father Kostakos – who stayed here for more than 20 years prior to me coming.
"I have been here for the last four years, and although the first two years weren't so nice because of COVID-19, we are now slowly picking up and it's very nice to see that all the Greeks around the Canberra region are getting more involved, and our churches are filling up."
Father Iakovos said he loves seeing so much more of the youth coming to church.
"We've started doing the service in Greek and English, so they are understanding more," he concluded.