In May 1957 more than 900 Greek brides travelled to Australia from the port of Piraeus in Athens, aboard the ship Begona to marry husbands they had only met by a photograph.
Sixty-five years after the journey and five years after the last get together, some of the brides, their families and passengers of the Begona reunited -physically and virtually- in Adelaide over the weekend, to share memories and celebrate their arrival to the land they now call home.
For 92-year-old Maria Kouvelas (nee Moutzouris) who was among the young women on the Begona, the journey was pleasant and unlike many of her friends she got married to a man she fell in love with, just a month after her arrival.
"I came to join my brother who was already in Australia. On the ship I met many girls and my friend Triantafyllia with whom I was very close with until she passed away three years ago. I have had a good life in Australia," she told The Greek Herald.
"This reunion is a milestone in the history of migration," retired educator Peter Photakis, who organised the event, told The Greek Herald.
Photakis was also aboard the Begona as an eight-year-old boy with his mother and twin brothers. His mother wasn't one of the 'brides', but he has spent more than four decades researching the stories of those who made the historic voyage.
"Those 900 young women didn't know where Australia was but they set the foundation for the Greek diaspora," he said.
"They are pioneers and we need to document this significant chapter of Greece's and Australia's shared history before it is lost forever."
Stan Galantomos, who was a passenger on board the Begona as a three-year-old with his mother, was among those present.
"I was made aware about the importance of Begona from Peter. This story needs to be kept alive and needs to be told."
At the event, Mr Photakis also announced that he will soon be publishing a bilingual book based on his research titled 'From Sianna to Adelaide with the Begona Brides through the eyes of an eight-year-old'.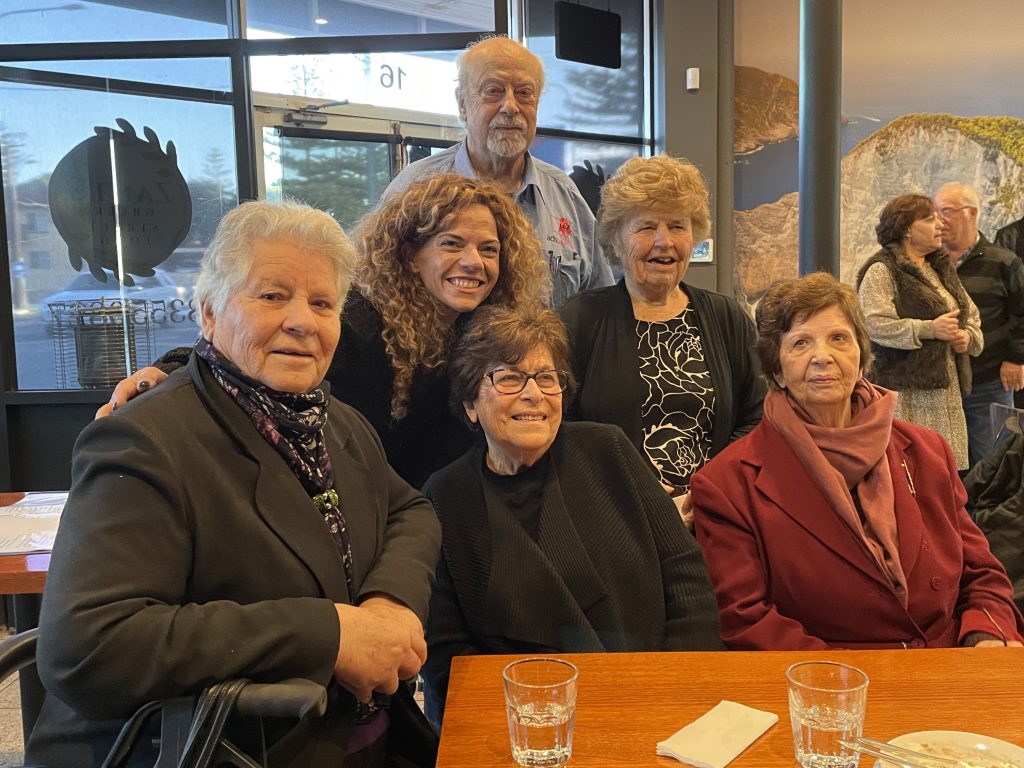 SA Best MLC Connie Bonaros who also attended the event said that Photakis' research is "a labor of love" for a unique group of migrants that needs to be recognised.
"Peter has managed to collate intimate stories that people of Greek heritage don't normally talk about but it's also a very important part of the story of the diaspora and it would be a tragedy if it was not recorded for generations to come."
Mr Photakis said he is determined to keep the stories of the 900 women alive not only with his book but also with a documentary in the near future.
"As an educator I want this book to be in schools and universities and in every home. I can't let history forget those women."
*All photos: The Greek Herald/Argyro Vourdoumpa