Westfield Living Centres across Australia and New Zealand have announced the finalists for
the 2020 Westfield Local Heroes community recognition and grants program, which is now in its
third year.
As part of the program, each Westfield centre awards three $10,000 individual grants to the affiliated organisations of deserving individuals whose work makes a positive impact to their local community and/or environment.
This year, eight of the finalists from Queensland, New South Wales and Western Australia are Greek Australian and win or lose, they are clearly making our community proud with the amazing work that they do.
Here's the list if you'd like to vote before Monday, 14 September, 2020.
QUEENSLAND:
Angela Christodoulou – Queensland Koala Society Inc (Westfield Carindale)
Angela Christodoulou has been known to camp under a tree for three days to rescue a koala and her joey. A co-founder of the Queensland Koala Society, she gives it her all to help protect the south-east Brisbane koala population.
Angela has rescued more than 505 koalas over the years and has recruited local volunteers to help her. Community education is a crucial part of her work.
"We encourage people to keep their dogs in at night and to drive carefully. Collectively as a community we need to get involved with trying to save this precious species," Angela says.
If Angela is successful, the Queensland Koala Society will use the funds to build a larger rehabilitation facility for the koalas.
2. George Kambouris – SBH Queensland (Westfield Carindale)
George Kambouris was born with spina bifida and wasn't expected to survive infancy. He defied the odds and now provides support and hope to other people with the disabling genetic condition, which affects the development of the spine and spinal cord.
In his part-time role with SBH (Spina Bifida Hydrocephalus) Queensland, George tackles this challenge by helping people with the condition to increase their work skills and experience.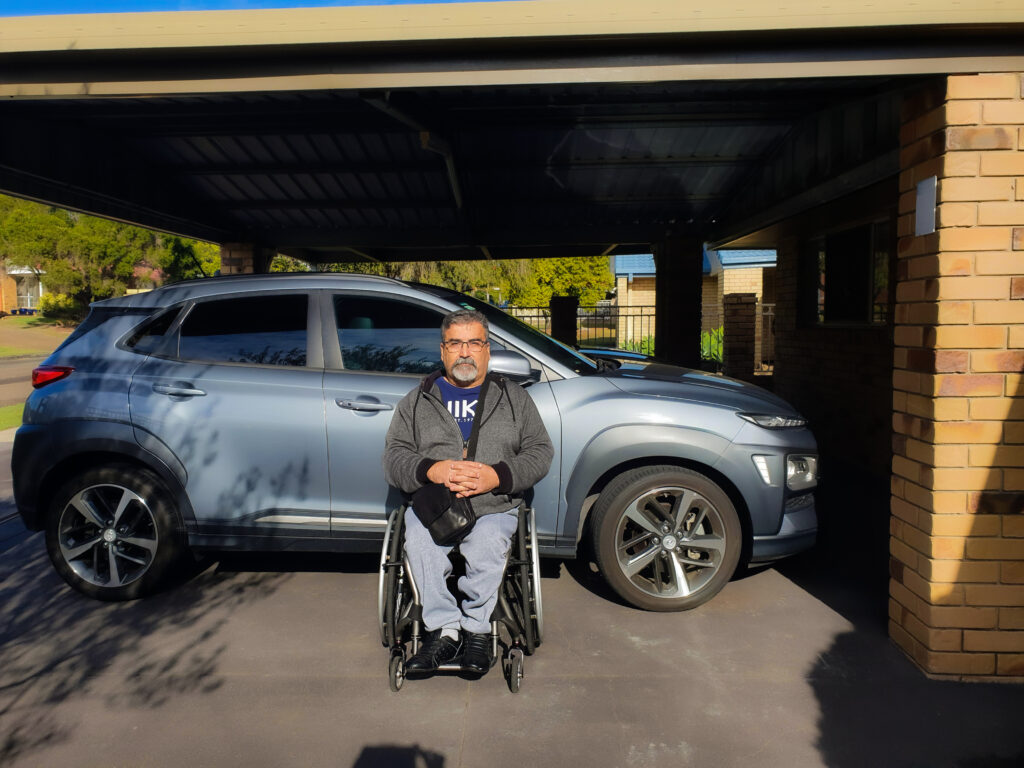 He helps them build their resumes and refine their interview skills and advocates for them in the community.
"Our goal is to change the mindset of people with spina bifida regarding employment," George says.
If George is successful, SBH Queensland will use the grant to establish a health program for men diagnosed with spina bifida and/ or hydrocephalus.
NEW SOUTH WALES:
3. Margaret Skagias – CaringKids Inc. (Westfield Eastgardens)
While working as a social worker, Margaret Skagias recognised the unique contribution of Australian children who care for their parents or siblings. These often unsung heroes may take on housework, shopping, cooking, personal hygiene care, liaising with health professionals and financial matters.
In 2014, Margaret founded volunteer-run CaringKids. She and her team make up toy boxes for young carers so they can feel their contribution and role is honoured and recognised.
"There are thousands of special needs siblings and young carers in Australia. They are hidden, unsupported and experience social isolation," says Margaret, who is determined to recognise their efforts.
If Margaret is successful, CaringKids will use its grant to fund endeavours including the provision of 200 toy boxes to special needs siblings and young carers and the rehoming of about 8000 pre-loved donation items.
4. Sue-Ellan Vasiliou – Littlelegsfoundation (Westfield Hurstville)
Every day is a challenge for Sue-Ellan Vasiliou and her family after losing their beautiful daughter Alegra to brain cancer. But Sue-Ellan is doing everything she can to help support other families and is raising funds for brain cancer awareness and research.
She does this through the little legs foundation she set up in memory of Alegra, who was diagnosed with brain cancer days before Christmas in 2016 and passed away 10 months later.
"It is knowing that her fight helps others that keeps us going," Sue-Ellan says.
If Sue-Ellan is successful, the little legs foundation will use its grant to help fund hospital equipment and to support families.
5. Carla Filipakis – Decorati (Westfield Liverpool)
Early childhood teacher Carla Filipakis is doing her bit to tackle childhood obesity and put children on the path to healthy eating. Carla runs a specialised children's events business, Decorati, and uses her educational skills to advocate for healthy childhood nutrition.
She offers healthy cooking classes to children in collaboration with early educational centres, primary schools and the wider community.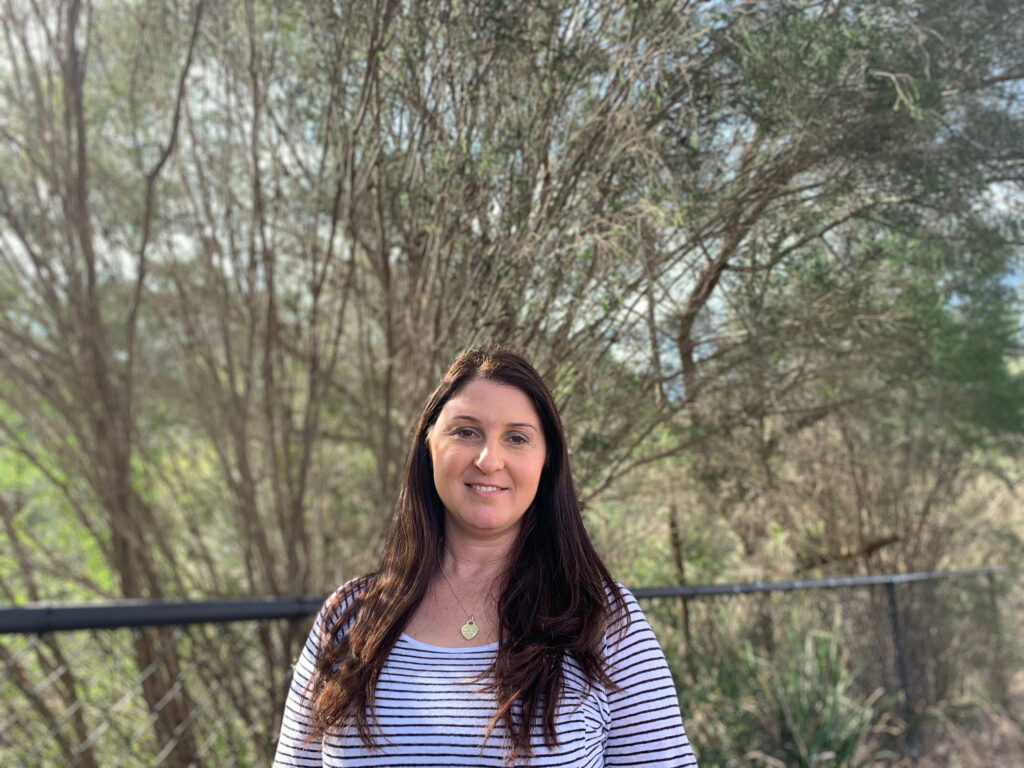 "I want to make a change," Carla says. "To give back is so rewarding and means the world to me," she says.
If Carla is successful, Decorati will use its grant to run healthy eating programs for children.
6. Jason Sotiris – Supertees (Westfield Parramatta)
Tradie Jason Sotiris is giving thousands of sick children a boost with free medical-grade superhero garments to replace their hospital gowns.
Not only do Jason's Supertees help the children tap into their internal superpowers, but they are carefully designed to make life easier for bedside parents and nurses.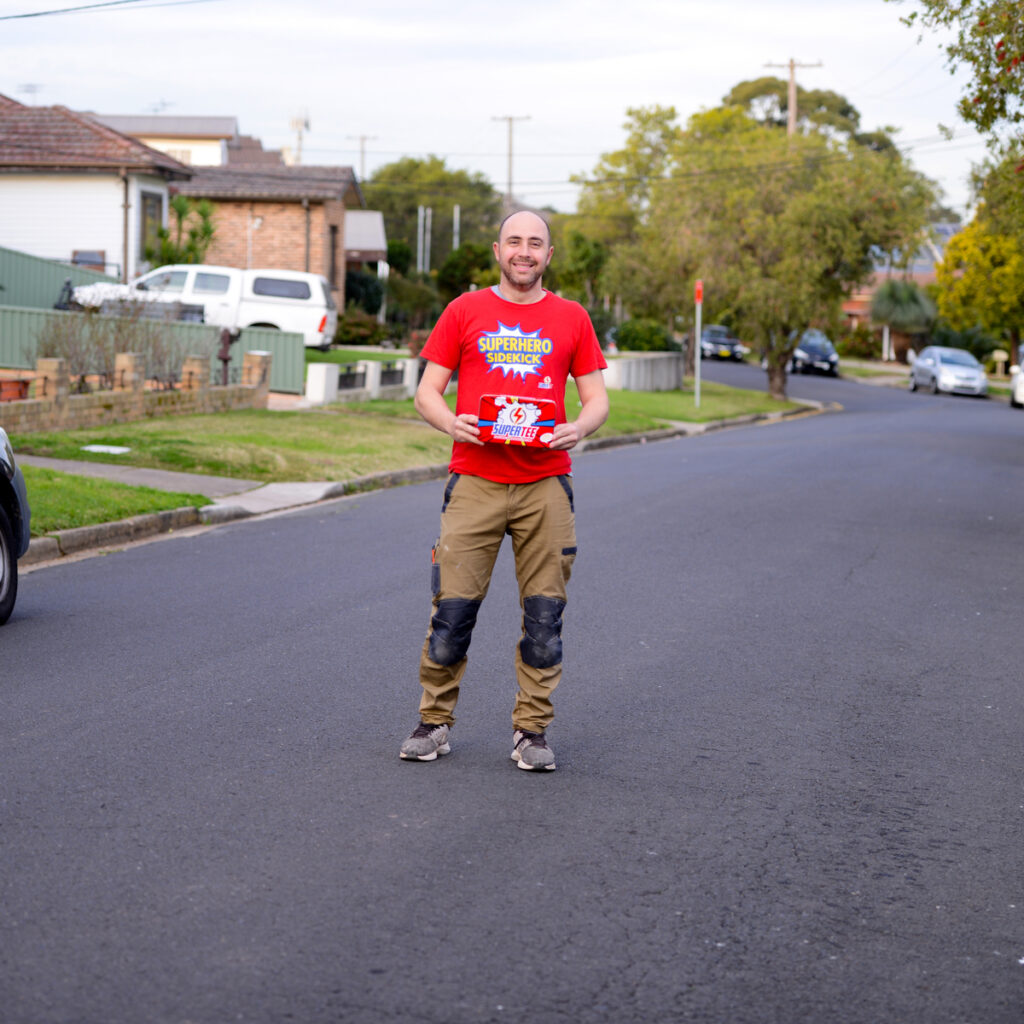 Jason came up with the idea when his baby daughter was seriously ill in Westmead Children's Hospital with a rare type of cancer. The Supertees are MRI compatible and have side studs to make changing easy and openings for tubes.
"We aim to help little heroes fight the big battles," says Jason.
If Jason is successful, Supertees will use its grant to take the volunteer program to the next level.
7. Pauline Maniskas – Disabled Surfers Association Of Australia Inc Central Coast (Westfield Tuggerah)
Pauline Maniskas is passionate about helping people with disabilities enjoy surfing. She is volunteer secretary of the Central Coast branch of the Disabled Surfers Association and has dedicated the past 15 years to helping people experience the restorative effect of the ocean.
Pauline is a whirlwind. She helps organise surfing events, sources donations and visits schools to speak about the value of being inclusive.
"My passion is to nurture a sense of inclusion and belonging for those less able in the community and provide a safe and happy environment for participation in our surfing events," she says.
If Pauline is successful, the Disabled Surfers Association of Australia Central Coast will buy a beach wheelchair and other equipment such as rash shirts and surfboards.
WESTERN AUSTRALIA:
8. Lorraine Lekias – Fostering Hope (Westfield Whitford City)
Working on the premise that it takes a village to raise a child, Lorraine Lekias founded the charity Fostering Hope to provide material items to foster children and advice to their carers.
One area of focus is providing education to carers about childhood trauma and suggestions on how to help newly placed children to settle and feel safe.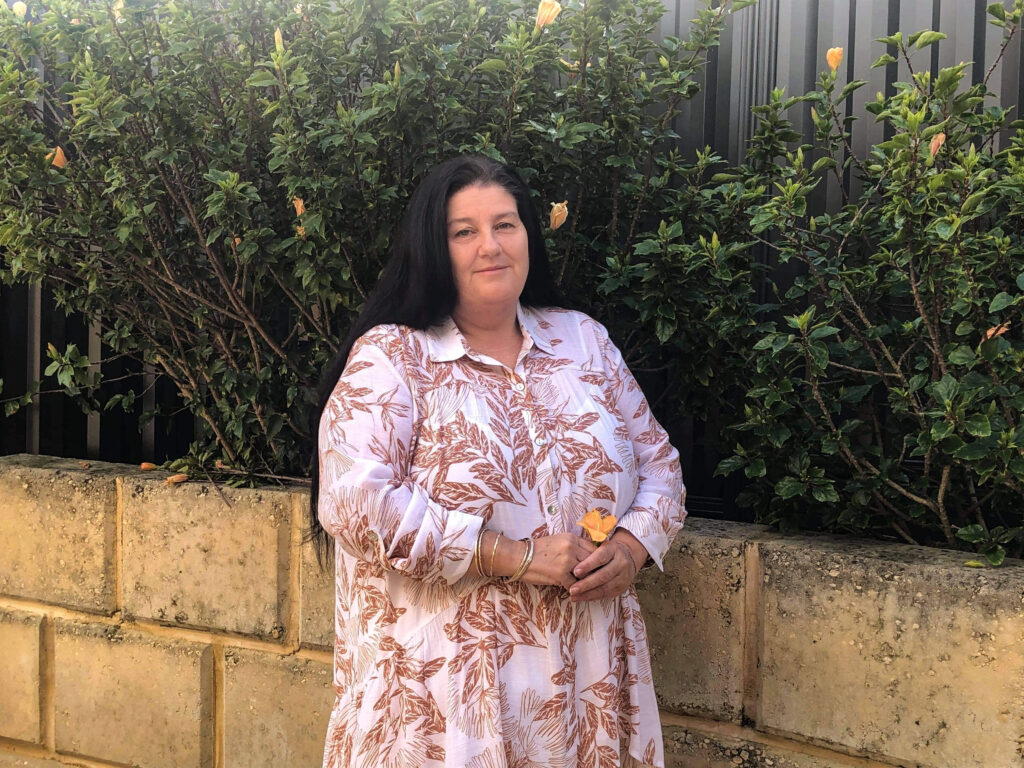 "I work seven days a week at Fostering Hope; sorting donations, answering emails and, my favourite, cuddling babies while mums shop," says Lorraine, who has 20 years of experience as a foster mum and has five foster children.
If Lorraine is successful, Fostering Hope will use its grant to upgrade its facilities and to fund emergency packs and education.