The Enmore Theatre, Sydney's oldest and longest running live theatre, filled with bouzouki sounds and timeless Greek old favourite songs, at the 'Greek Legends of the 20th Century' tribute concert held on Friday night.
"For me the Greek community is not a group of people sitting somewhere. It's you and you came here because this is your night. It's your event, your support, your independence and your freedom," said the MC addressing the 1100 spectators.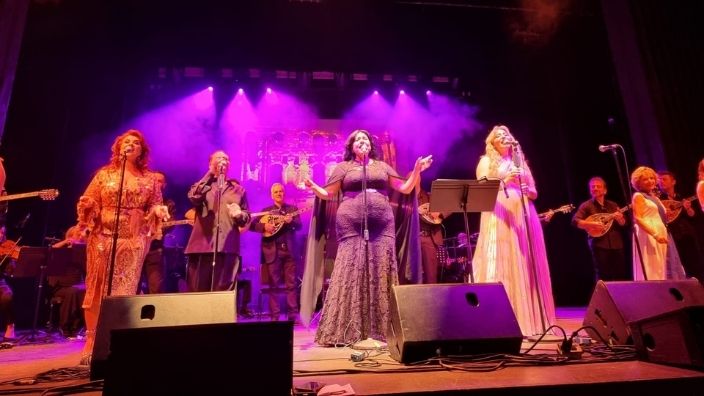 To mark the 200th Anniversary from the beginning of the Greek Revolution, more than thirty Greek Australian artists combined their talents to pay tribute to Greek musical icons such as Theodorakis, Kazantzidis, Marinella, Vembo, Dalaras, Alexiou and acknowledge their contribution to the world of music and entertainment.
Directed by internationally renowned soprano Penny Pavlakis and under the musical direction of bouzouki virtuoso Manolis Michalakis, the show featured 30 musicians, singers, and dancers and an eight an eight-bouzouki spectacular joined by the all-female vocal group 'The Ten Sopranos'.
The 'Greek Legends of the 20th Century' tribute concert is set to take place on May 8 at Melbourne's Palais Theatre. Click here to find out more.
*This event was also sponsored by The Greek Herald