The Greek Orthodox Parish-Community of North Australia welcomed His Grace Bishop Silouan of Sinope who visited the Orthodox faithful of Darwin for the celebrations of their patron, Saint Nicholas.
His Grace visited the Greek Orthodox School on Saturday where he met the students and teachers of the 'model community'.
In the evening, His Grace officiated at the Vespers and, on Sunday morning, officiated at the Matins Service and celebrated the Divine Liturgy in honour of the patron saint of the Parish-Community, Saint Nicholas.
His Grace was accompanied by the Very Reverend Archimandrite Fr Joel, who has been serving the Parish-Community for over twenty three years now. His Grace thanked him for his selfless and spiritually fruitful ministry.
After the Divine Liturgy, together with Father Joel and the Committee members, His Grace met the faithful in the Greek Parish-Community hall.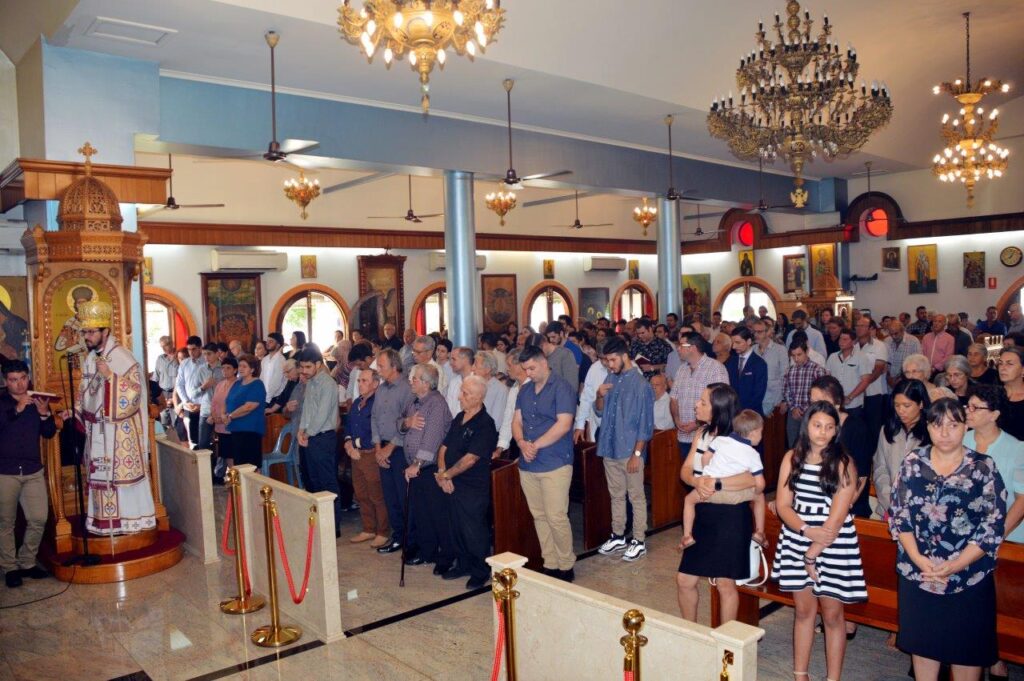 A meeting with the governing body of the Parish-Community followed where His Grace was able to admire in an intimate way the noble stewardship of the President Mr Nicholas Poniris and his exemplary co-workers.
Throughout the auspicious liturgical celebrations and the heartfelt community events, His Grace conveyed to the faithful the blessings and wishes of His Eminence Makarios of Australia.