"I'm very proud to call him my father," says Arthur George Sklavos, the son of George Peter Sklavos, before asking me a powerful question.
"Can you imagine yourself as a 12-and-a-half-year-old, going and living in a foreign country, not knowing the language and then enlisting as a 24-year-old and fighting for that country?"
For myself, and many others today, it's a scene we probably can't imagine. But for George Peter Sklavos, this sequence of events was a reality. His reality.
Arriving in Australia and the Cumberland Cafe:
George was born in the village of Mitata on the Greek island of Kythera on November 4, 1915. He was one of five siblings including his sister Eleni and brothers Haralambos-Babi, Vasili and Nick.
Due to the prevailing poverty in Greece during the 1920's, George decided to migrate to Australia in search of a better life. He arrived in Sydney in 1928 on board the ship, Orian.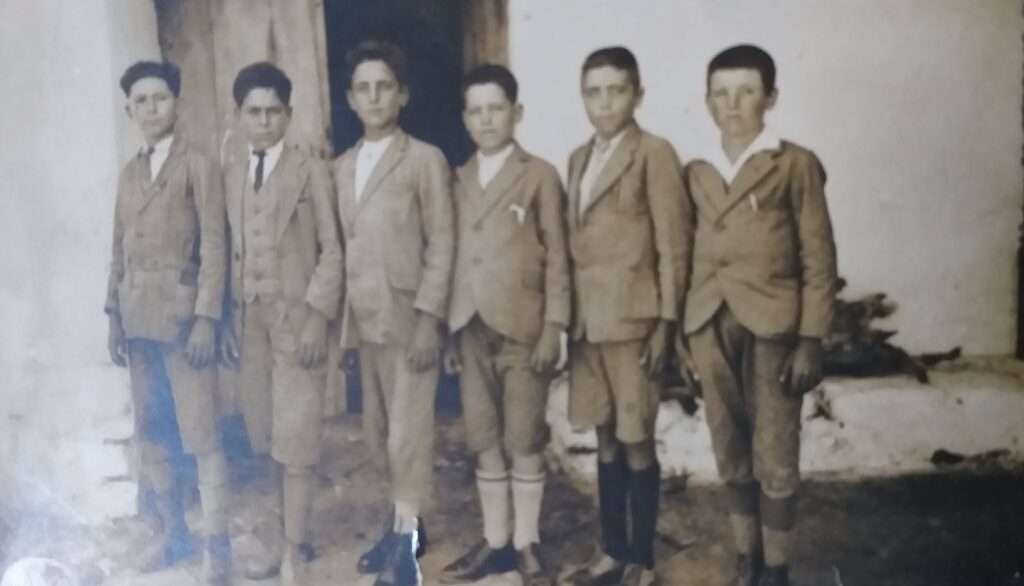 George immediately began to work at the Cumberland Cafe on Church Street in Parramatta, which was owned by his uncle Arthur Psaltis. Whilst there, he would send money home to his struggling family.
"But eventually my dad saved up enough money to buy the cafe with his brother Vasili, who came out to Australia in 1937. Soon after, they were also joined by their other brother Nick," George's son, Arthur, tells The Greek Herald exclusively.
The three Sklavos brothers worked together in the cafe until the outbreak of World War II, which altered George's life forever.
Enlisting in the Australian army:
As WWII broke out in 1939, George decided to enlist into the Australian army. According to his son, Arthur, the decision was not made lightly.
"It was decided by the three brothers – my dad, Vasili and Nick – that he would enlist because they knew that of the three, he would be able to adapt better," Arthur explains.
"He had been in Australia for almost 12 years by then and knew English well because he had learnt a lot through reading the Sydney Morning Herald at the time."
This sacrifice forced George to leave his family and the cafe he loved behind and instead, he found himself on the battlefront in Port Moresby in Papua New Guinea (PNG).
At the time, Australian and American forces had launched a major offensive against the Japanese occupying PNG.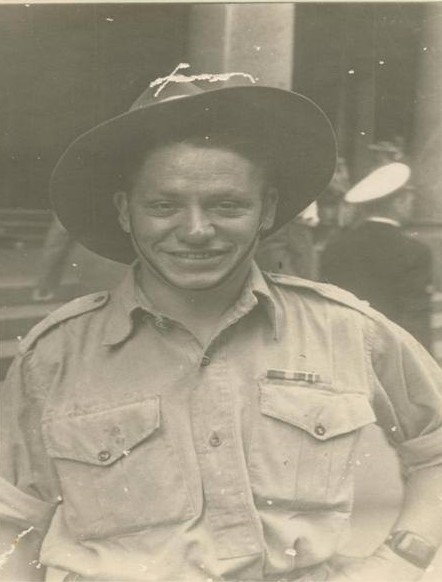 "My dad was enlisted as an engineer in the Australian army. The Japanese bombings around Port Moresby and along the Kokoda Trail meant that he was responsible for helping out with the reconstruction of buildings and rebuilding bridges," Arthur says.
"He was actually sought after for his cafe experience as well. He oversaw the army mess, which was bombed at one stage. They sadly lost the chef, so dad was thrown into that to rebuild it and keep the stomachs of all the men happy."
The trauma was never ending during the 18 months that George was in Port Moresby. In fact, Arthur says George also had to deal with the heartbreak of hearing that his father had been killed by the Germans in Greece, while he was off fighting for Australia.
"My dad felt sad and helpless upon hearing about his father's death. He was sad that he wasn't there to defend and help his father," Arthur says.
On top of this, George even had to witness his friends being killed in action. Arthur remembers George telling him about the moment he had to take over the firing of a weapon because his friend had been hit by shrapnel.
"He had to take control of firing a 55-millimetre howitzer because the gunner was killed by flying shrapnel. And just as he had taken over, his other mate nearby was hit by more shrapnel and lost his leg. These are the horrific things that he had to live with," Arthur explains.
Following this incident, George had to be evacuated from Port Moresby to Cairns as he had contracted malaria. After months of rehabilitation, he re-entered the service and was re-assigned to a base in Cairns as a crane driver.
Arthur says the only thing which made this experience more bearable for his father was the letters he received from home as they gave him a sense that 'things were okay.'
George's return from the battlefront:
But of course, nothing was truly 'okay' about fighting in a war. That is until, after 4.5 years of service, George was finally released from duty and allowed to return home to Parramatta.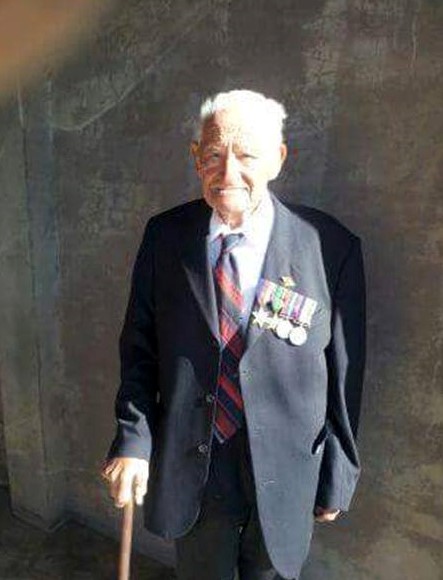 It was on his return that he met, courted and married his beautiful wife, Eleni Mavromatis, through proxy. Their marriage produced four gorgeous children, including Peter in 1949, Anthony in 1951, Anna in 1953 and Arthur in 1960.
During this time, George became very active in supporting the local Greek community and Arthur says his father was "a proud founding member of the Greek Orthodox Church in Parramatta and the local RSL club." Later on in 1960, he ventured into a new business on Darcy Street in Parramatta called the Cumberland Milk Bar.
He was also awarded the WWII Star, which represents service in the military, the Pacific Star, for his service in the Pacific, the War Medal and the Australian Service Medal for 1939-45.
When George retired in 1992 after six decades of hard work, his greatest pleasures in life became his Sunday picnics, his love of soccer and being surrounded by family. A family which still remembers George and his sacrifice fondly even years after he passed away at the age of 99 on October 13, 2015.
"The war made men like my father into men of calibre. Dad was a very proud man, but a very, very humble man. I never heard him raise his voice to anything or anyone even though he had the tortures of war embedded in him," Arthur says passionately.
"So to go through what he did and still be the man he was, that makes me very proud and very humbled to call him my father."