There were plenty of colourful masks, feather boas and glitter on display at the Mytilenian House in Sydney on Saturday as the Greek community celebrated Apokries with a special festival.
The festival fundraiser, organised by the Dionysus Theatre Company in anticipation of their upcoming play 'Your Mother's Pension' on May 8, was attended by over 180 people who enjoyed delicious food and took part in a number of activities.
In fact, the night kick started with a special comedy skit by members of the theatre company, called 'The nephew of Mr Trambakoula in Australia.'
"The highlight of the night was the skit. Everyone loved it and thought it was really funny. They kept asking for more," Co-Producer of the Dionysus Theatre Company, Maria Houliaras, tells The Greek Herald.
This was followed by a raffle, as well as a number of Apokries games including one from Macedonia, where people wore masks on stage and performed a traditional ritual dance from the region.
A prize for best dressed was also awarded on the night to James Paniaras for his COVID-19 costume, which Maria says was 'amazing.'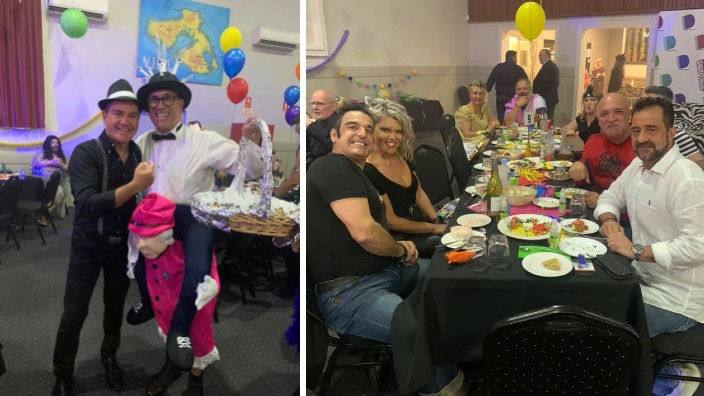 "He had a hat with syringes coming out of his head and was passing out little 'injections' to the adults, which were actually shots, and chocolates for the kids. It was great," Maria says.
A enjoyable night which was needed by all to not only let their hair down, but to also mark the important Greek celebration of Apokries.