Photos and report by Martina Simos.
Cultural festivals celebrate a country's traditions through arts performances, art and craft displays and food stalls.
The 2023 Multicultural Festival was held in Adelaide, South Australia, on Sunday, November 12, showcasing performances by a variety of multicultural groups, and included food stalls and cultural displays.
The Greek Lyceum of SA Inc, School of Greek Dance and Culture was invited to present traditional Greek dances on the day. The school began in 1993 by Vasilis Mouzakitis and celebrates its 30th anniversary this year.
The Greek Herald spoke to its current dance co-teachers, Marie Arvanitakis and Alexandra Nikias, about the significance of continuing Greek dance traditions.
Ms Arvanitakis began Greek dancing aged five and has been with the dance school for 30 years. It was while studying to become a primary school teacher that she started teaching Greek dancing at the Greek Lyceum of SA.
Ms Nikias also started dance at the age of five at the Lyceum and remained on first as assistant to the teaching staff, then becoming a teacher in her early twenties. She has been teaching Greek dance at the Lyceum for about 15 years.
Ms Arvanitakis and Ms Nikias said the Lyceum's aim is to bring to Australian audiences the absolute best of traditional and contemporary Greek cultural dance forms though its performance ensembles.
The students range in age from three through to adulthood, and practice is held at a local school on Saturday afternoons.
This year's dance group spent four months rehearsing before the performance of four traditional Greek dances with live music at the Multicultural Festival held in Victoria Square. The dance troupe wore costumes from the regions of Epirus, Thrace, and from the islands of Crete and Rhodes.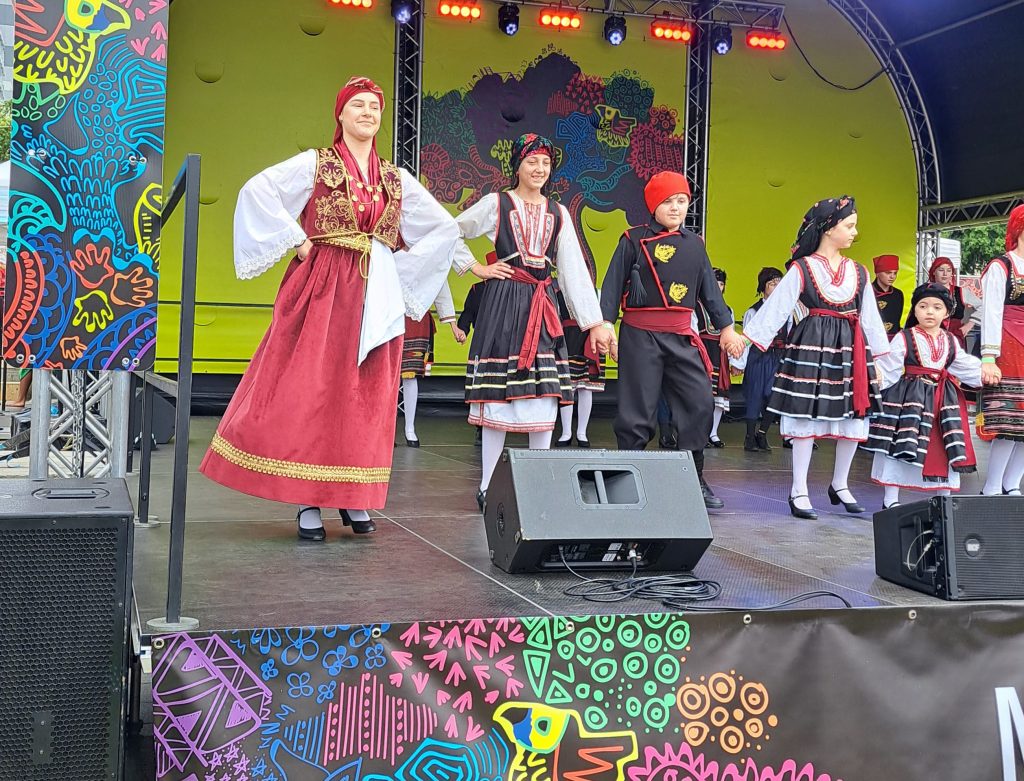 "As we are a school of Greek dance, our first priority is that students have an appreciation and understanding of each dance and the particular cultural style or historical significance of the piece including music, story, regional nuances," Ms Arvanitakis said.
"It is important that our performances display an authentic depiction of the dances and respect the culture and traditions of the regions we are representing.
"We have been practicing dances throughout the year and then we modify the dances to fit the time limit."
Both dance teachers are united in their view that music and dance form an integral part of the Greek culture, while bringing people together.
Dance group member Elleni, 18, joined the Lyceum at the age of four because she 'loved' Greek dancing and finds it is an 'amazing way' to express Greek culture.
"It connects me to my Greek heritage, and I feel closer to my roots," she said. "It is a way of preserving and sharing traditions and stories that have been passed down through generations.''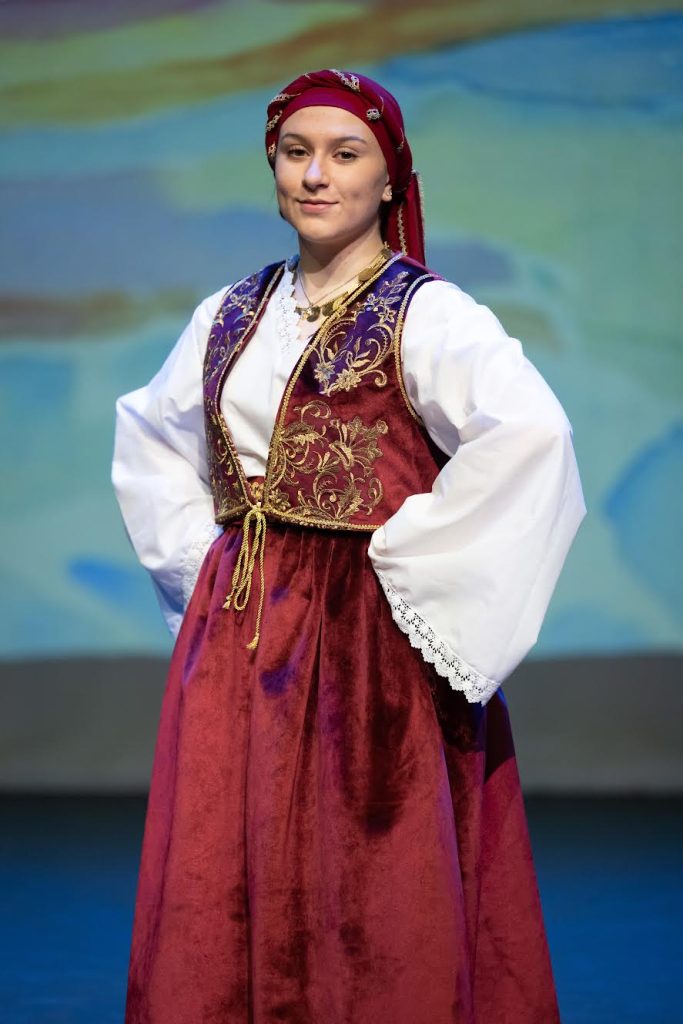 Fourteen-year-old James joined the dance group three years ago and takes pride in being part of continuing Greek traditions through dance.
"I believe Greek dancing is an expression of our ancestry, passing down from one generation to generation," he said.
"I feel proud and honoured to continue our ancestral traditions in front of family and friends."
The Multicultural Festival was a commitment made by the Malinauskas Labor Government to hold the festival annually.
The SA Minister for Multicultural Affairs, Zoe Bettison, told The Greek Herald the Festival is a community event where multicultural community groups can showcase their cultures, traditions and heritage in a safe, positive, and family friendly setting.
"I am proud that people from over 200 culturally, linguistically, and religiously diverse backgrounds call South Australia home and are willing and excited to be sharing their traditions, cuisine and cultural identity with us all," Minister Bettison said.